A bit of variety works wonders for energy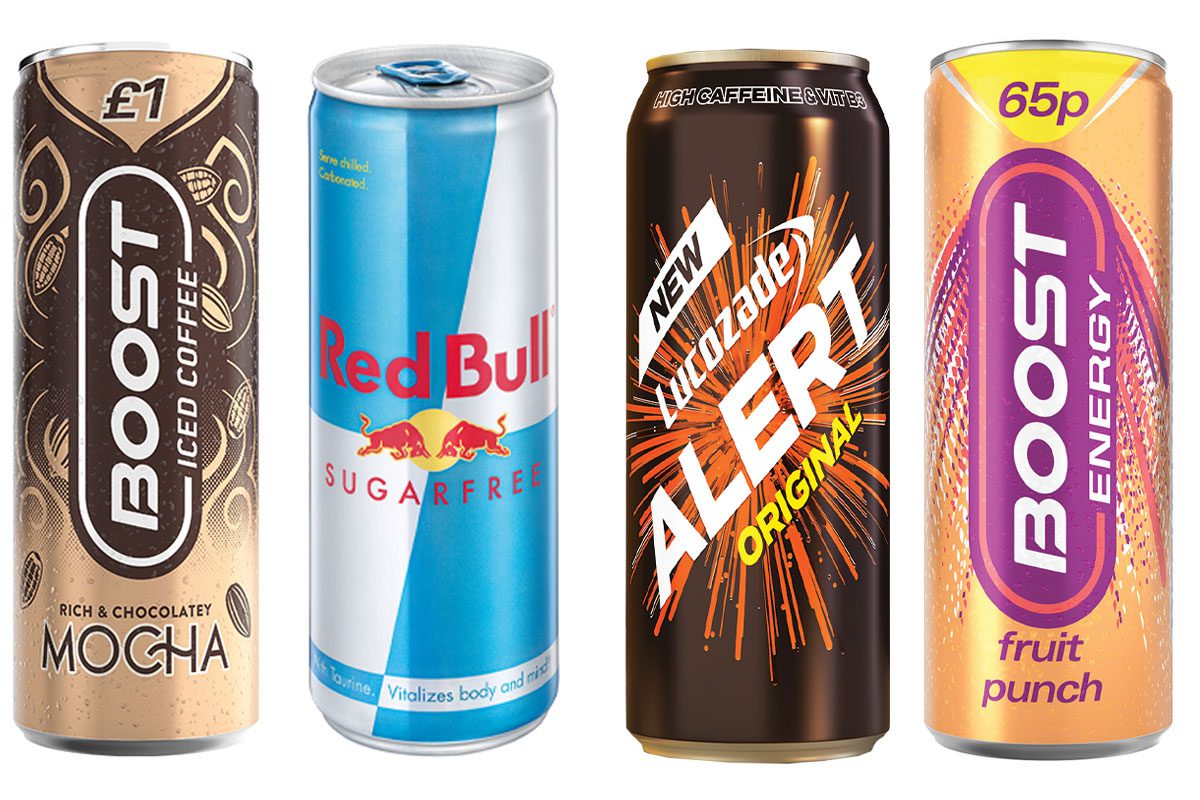 IF variety is the spice of life, a varied selection is the secret to strong energy drinks sales.
That's the message coming through from some of the biggest brands in the category, who have each made the case for stocking a broad spectrum of flavours.
• At Red Bull, flavour innovation has been a major focus in recent years, with the brand's 'Editions' range offering consumers something new with every season. The new Summer Edition, Apricot & Strawberry, is the latest in a line of exotic variants that includes Red Bull Cactus Fruit and Red Bull Watermelon.
A spokesperson for the brand said: "The new Red Bull Summer Edition will continue to drive category growth within sports and energy whilst satisfying the ever-expanding 41% of energy drink consumers who are looking to try more exotic fruit flavours.
"With the summer in full swing, it's vital to stock as many flavoured formats as possible to appeal to a broad range of consumer taste profiles.
"Red Bull Editions flavours such as Tropical and Coconut Edition are available in both PMP and Sugarfree formats alongside the Green Edition, the latest Summer Edition to find a permanent place within the Editions range."
• Fruit flavours have also been high on the agenda at Boost Drinks. Adrian Hipkiss, marketing and international business director at Boost Drinks, reckons retailers can increase their sales by offering consumers the chance to explore different flavours across sub-categories, including energy and coffee.
RTD coffee in particular was an area where Hipkiss suggested there is serious growth potential in the convenience channel.
He said: "We know that the RTD iced coffee category is growing rapidly at +35% volume and +35% value year-on-year, making it the second fastest growing category in soft drinks.
"So this is a huge opportunity for retailers to draw customers in and maximise sales.
"To successfully hit this trend, retailers should cater for enough fridge space in stores to capitalise on the future growth whilst stocking fast growing brands," he said.
Boost Energy's own range of RTD coffees includes Latte, Caramel, Espresso and Mocha variants.
• Flavour will always be key to sales in the soft drinks chiller, but taste must be balanced at the waist as consumers increasingly consider their health when making purchasing decisions.
At Suntory Beverage & Food GB & Ireland, Matt Gouldsmith, channel director for wholesale, said low- and no- options are in a great position to meet consumer demand in the years ahead.
He reckons low- and no- propositions from Suntory's own portfolio, such as Lucozade Zero and Lucozade Alert, are in a great position to meet consumer demand in the years ahead – particularly if and when HFSS restrictions come into force.
He said: "There was a 43.5% decrease in the amount of sugar in take-home soft drinks between March 2014 and March 2020, and low- or no-calorie continues to outperform regular soft drinks, with a 68.6% share of total soft drinks.
"And when it comes to energy drinks, the no- and low-sugar market has grown more than the full-sugar market over the past year with an increase of over 24%.
"Retailers should ensure to stock up on lower-sugar energy drinks such as Lucozade Zero – now worth over £20m – to capitalise on the ongoing trend towards lower-sugar choices," he said.