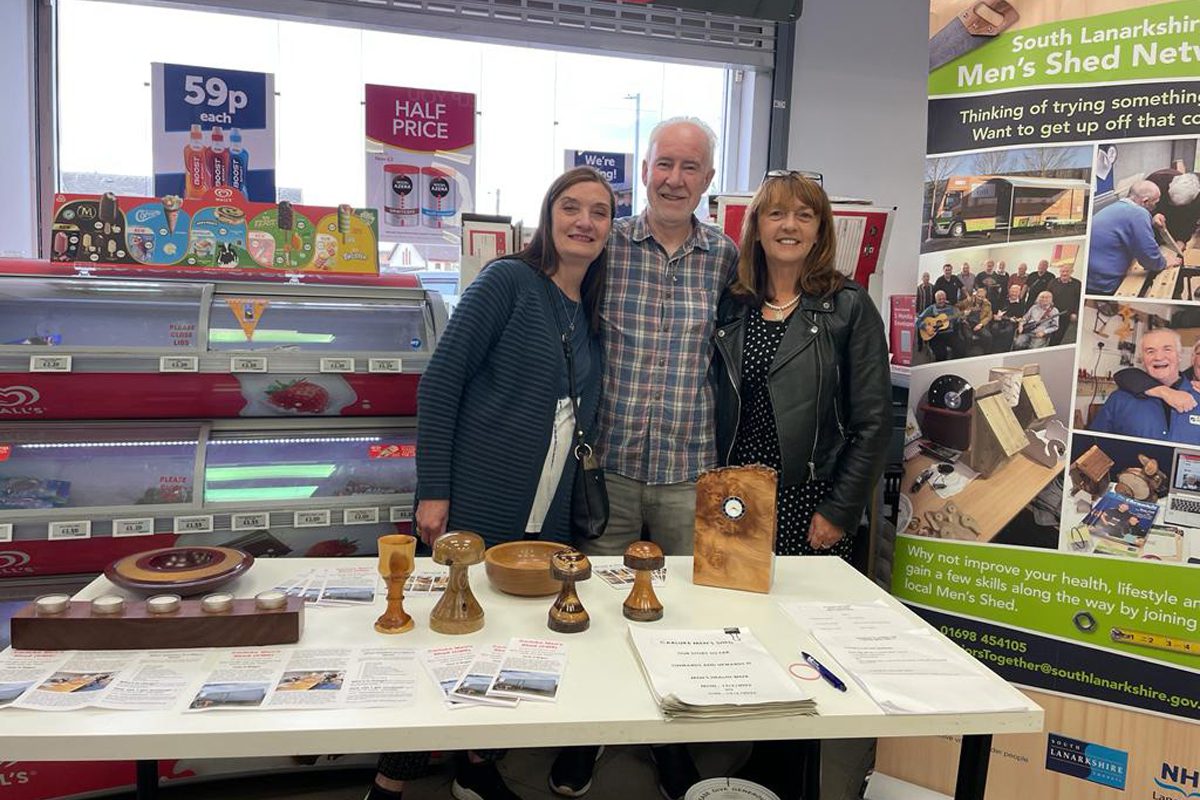 THE Scottish Men's Sheds Association (SMSA) teamed up with Scotmid stores last month to raise awareness of Men's Sheds.

Taking place over Men's Health Week, 13 – 19 June, Scotmid invited members of local Men's Sheds to stores in Armadale, Law and Prestonpans.
Men's Sheds are community spaces designed to bring men together to work on creative projects, similar to those tasks that might be undertaken in garden sheds, to help encourage conversations about mental health and reduce loneliness.
Jason Schroeder, chief executive officer at the SMSA, said: "The SMSA is working in partnership with Scotmid to offer this excellent opportunity for Sheds to showcase the services and facilities that they have to offer men aged 18 and over."