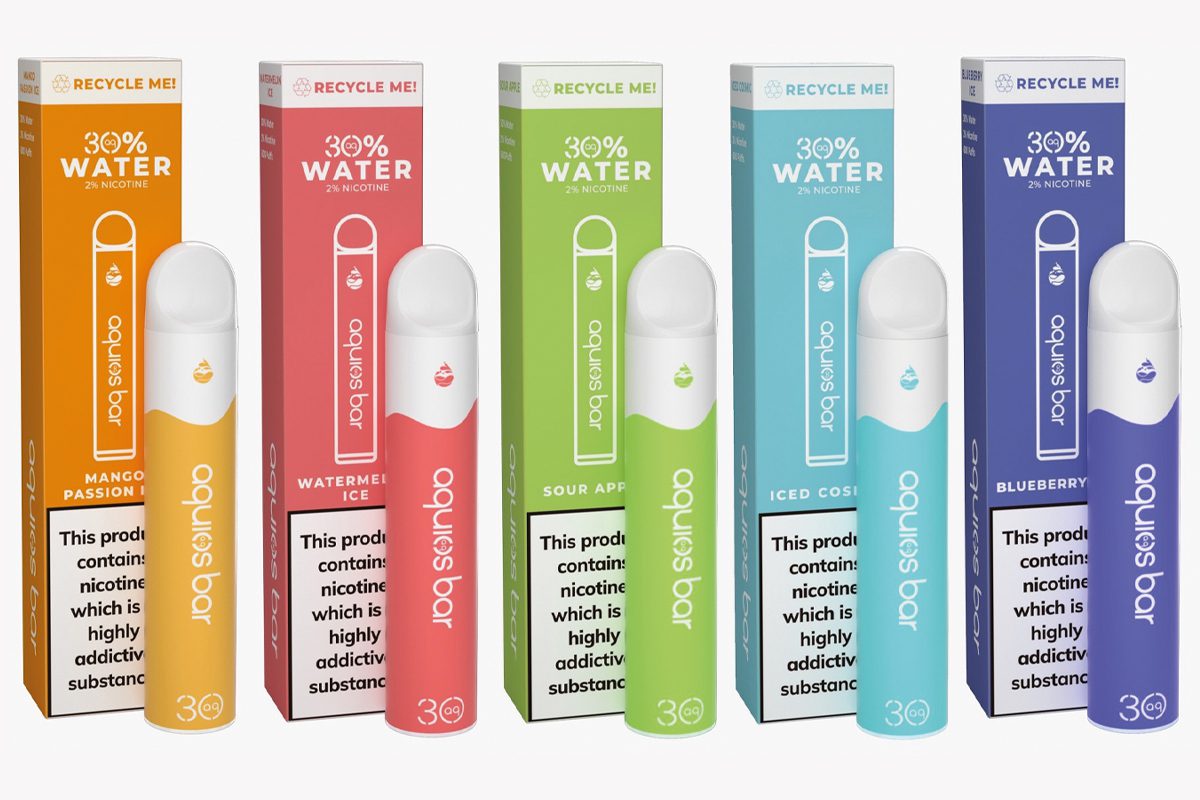 AQUIOS Labs has launched what it claims is a world first in the vaping category.
Revealed at the UK Vaper Expo in Birmingham last month, Aquios Labs new Aquios Bar is the world's first water-based vape product, according to the brand.
Aquios Bar, which is being manufactured by industry giant Innokin, uses 30% water. This reduces the proportion of propylene glycol (PG) and vegetable glycering (VG) used in the device. PH and VG are the two main ingredients in standard e-liquids, responsible for carrying flavour and dictating how strong or mild the 'throat hit' is.
An Aquios spokesperson said: "The launch of our water-based vape product has received a lot of interest in the retail markets because it goes where vapes have not gone before, taking users experience to a whole new level. Innovation is the name of the game at Aquios, which is reflected in our debut water-based technology."