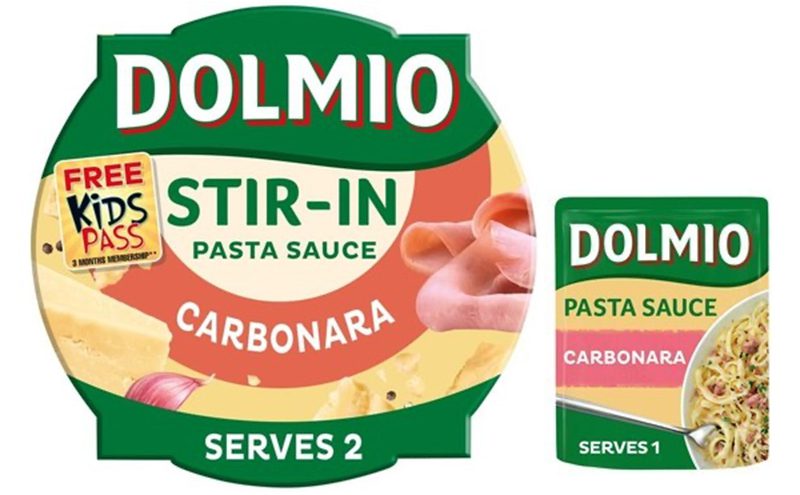 A SELECTION of Dolmio Carbonara pasta sauces are subject to a recall.
Mars Food UK is recalling batches from two SKUs in the Dolmio range.
The affected SKUs are:
• Dolmio Carbonara Sauce Pouch 150g, with Best Before dates of 28 February 2023 and 1 March 2023.
• Dolmio Carbonara Pasta Sauce Stir-in 150g, with Best Before dates of 26 April 2023 and 27 April 2023.
Mars Foods said the recall has been triggered by the discovery of trace levels of soy in the product, which is not included on the packaging's ingredients list.
The firm behind Dolmio has advised consumers with soy allergies not to consume affected packs.
Any consumers impacted by the recall can contact Dolmio consumer care at www.dolmio.co.uk/Contact-Us for a full refund. Alternatively, consumers can call 0800 952 1234 in Scotland, England and Wales or 1890 812 315 in Northern Ireland.