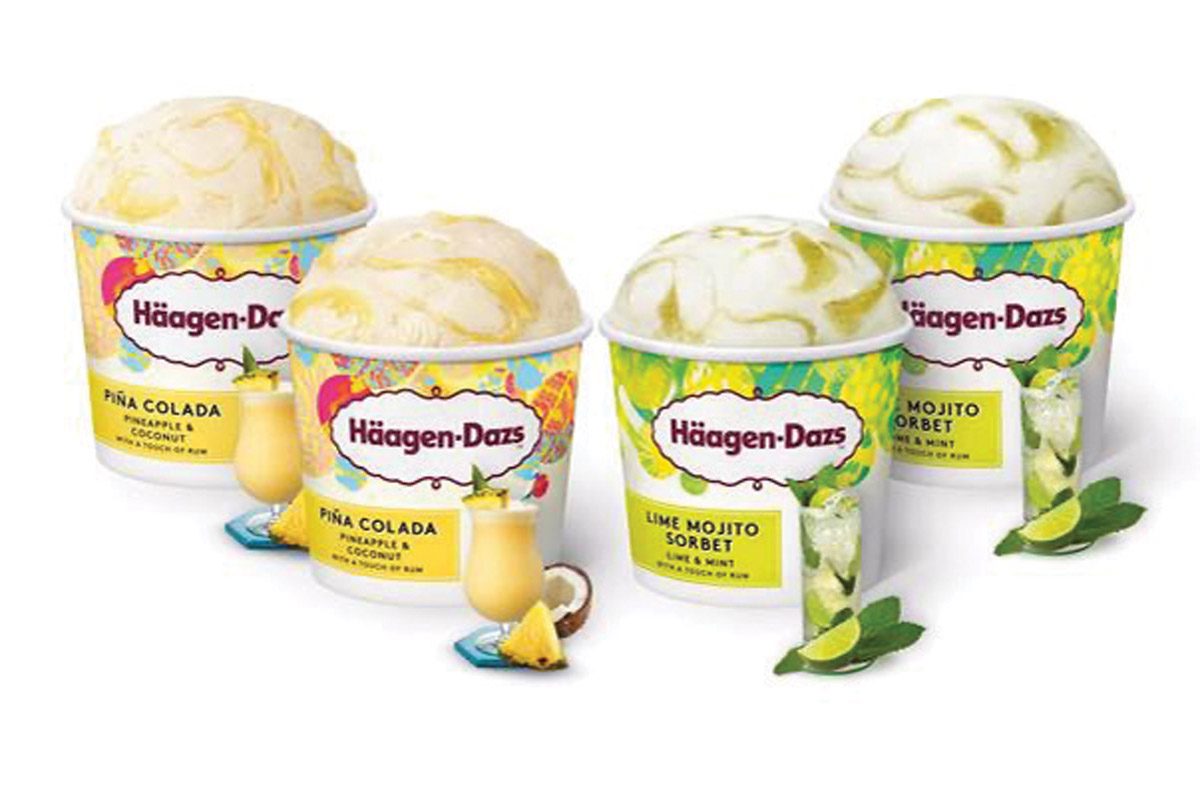 ICE cream and summer may be synonymous for some consumers, but if the seasonal link can be split then there's a year-round opportunity to be had.
At General Mills UK, the firm behind Häagen-Dazs, marketing manager Jose Alves said the brand has been working hard to drive ice cream category sales in all seasons.
"At Häagen-Dazs, we're working to de-seasonalise and drive reputation as a year-round growth driver by focusing on flavour, variety and format needs of consumers.
"We are continuously innovating across our portfolio to make sure that we are providing our consumers with a range of choices – whether that's at home for those 'big night in' occasions or on-the-go, winter or summer," he said.
Alves highlighted recent launches like Häagen Dazs's 'Gelato' range, which offers consumers a healthier alternative to traditional ice cream, as well as its Summer Cocktail Collection – available in Lime Mojito Sorbet and Pina Colada flavours – as the kind of innovation that can broaden the appeal of ice cream.
Portion control has been a major theme of Häagen-Dazs NPD, with General Mills opting to expand its mini cups format into the brand's DUO range, as Alves explained.
"We've recently extended our DUO collection to introduce DUO mini cups. The two new irresistible 4 x 95ml mini cups multipacks will offer a variety of flavours within each flavour camp, to broaden consumer appeal.
"The offerings present the perfect answer to the growing trend for 'portion controlled' ice cream without compromising on taste, ingredients, or indulgence levels," he said.
Portion control may appeal when consumers are looking for an individual treat, but sharing occasions are still a major driver of ice cream sales.
According to Alves, the decision to launch Häagen-Dazs Gelato Caramel Swirl in a pint format, following a successful 2019 launch in mini cups, offers a perfect solution for sharing and big night in occasions.
"The new flavour is the quintessential guilt-free treat to share amongst friends and will challenge the category on low calorie alternatives without compromise on quality, taste or experience," he said.