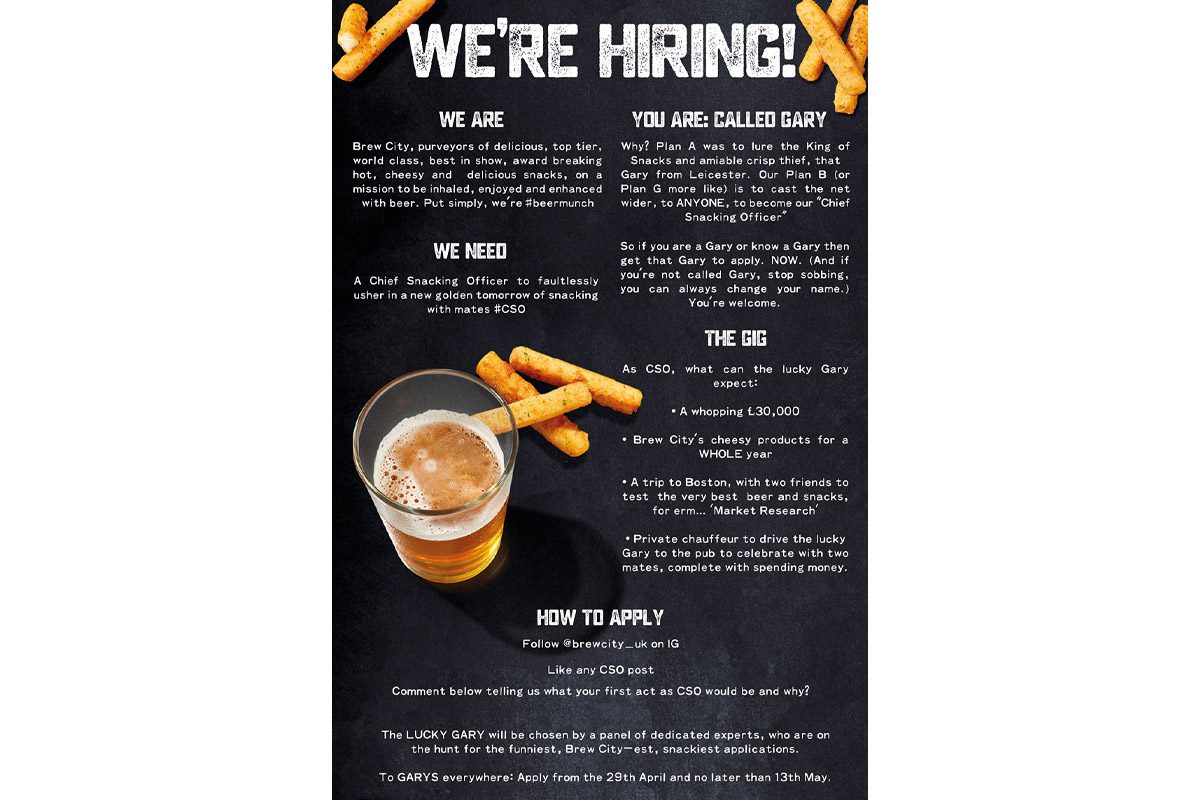 HAVING failed to sign Gary Lineker, Brew City is on the hunt for another Gary before the transfer window closes.
It has been hunting for its own Gary to serve as a rival to the Walker's ambassador and retired footballer.
The brand is offering a lucrative deal, pledging to pay £30,000 to the lucky Gary that signs a year-long official taste tester contract with Brew City. The new recruit will also be sent on a 'market research' tour of Boston, USA.
Ditching the talent scouts, Brew City has been inviting Garys to like a post on the brand's Instagram page and leave a comment detailing what their first act as the chief snacking officer would be.
Brew City has enlisted YouTuber JaackMaate and influencers What Willy Cook and Kate Ovens to help choose the best Gary for the job.
Becky Slater, product manager of Brew City, said: "Now, Brew City are on the hunt to find a rival Gary to crown the 'King of Snacks' and help celebrate a new, more exciting, era of snacking.
"We believe our superior hot bites deserve a chief snacking officer who can dedicate some serious time to enjoying them, in exchange for a whopping £30,000."