Supermarket committed to retaining all existing staff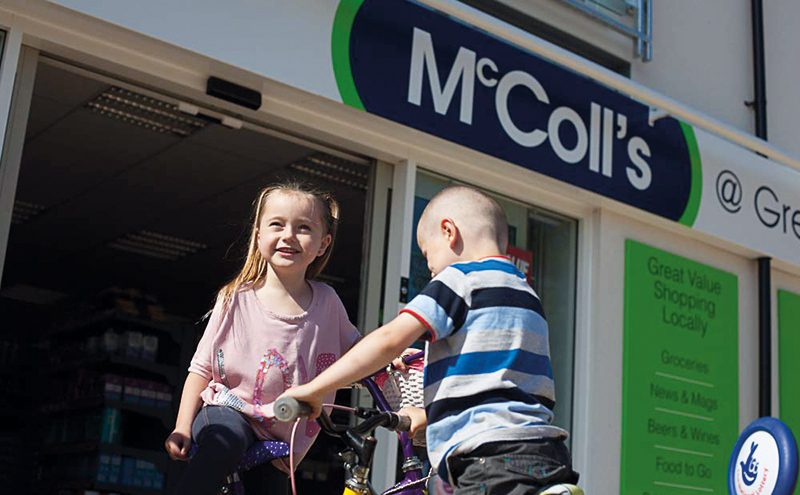 MORRISONS has acquired McColl's Retail Group, saving around 16,000 jobs in the process.
Following a bidding war between Morrisons and EG Group – the forecourt retailer owned by Asda owners Mohsin and Zuber Issa – the former clinched a final hour deal that met the demands set by McColl's administrators PwC UK.
The deal will see Morrisons cover all debts to McColl's lenders, with the supermarket acquiring all 1,160 McColl's stores, including 270 Morrisons Daily format stores.
Morrisons' acquisition sees the supermarket take full control of a business it already had close ties with. The supermarket has served as McColl's wholesale partner since the pair signed a supply partnership in 2017, which also saw the convenience retailer revive Morrisons' Safeway brand.
Last November, the supermarket agreed to McColl's extending the use of Morrisons Daily branding across 450 of its stores by November of this year.
Morrisons' acquisition of McColl's follows the collapse of a beleaguered convenience retail brand with decades of heritage.
First founded in 1973, McColl's full year trading update, published on 8 December 2021, reported year-end debt of £97m, up from £89.6m in 2020. Its eventual collapse followed months of discussions with creditors regarding potential financing solutions. The firm announced its intention to suspend trading and appoint administrators on 6 May.
Morrisons was successful in its bid, after revising an initial position rejected by administrators. The supermarket's first bid did not include a commitment to clear McColl's debt immediately.
EG Group responded with a bid that included a commitment to clear the debt, an offer which was then matched by Morrisons, with the additional commitment to retain all 16,000 McColl's staff.
David Potts, chief executive at Morrisons, said: "Although we are disappointed that the business was put into administration, we believe that this is a good outcome for McColl's and all its stakeholders.
"This transaction offers stability and continuity for the McColl's business and, in particular, a better outcome for its colleagues and pensioners.
"We all look forward to welcoming many new colleagues into the Morrisons business and to building on the proven strength of the Morrisons Daily format."
Rob Lewis, joint administrator and partner at PwC, said: "Especially during the current economic climate, the completion of this transaction provides a much needed certainty to McColl's 16,000 staff after a period of understandable concern following the Group's challenges over the past months."