A category first for brand in the UK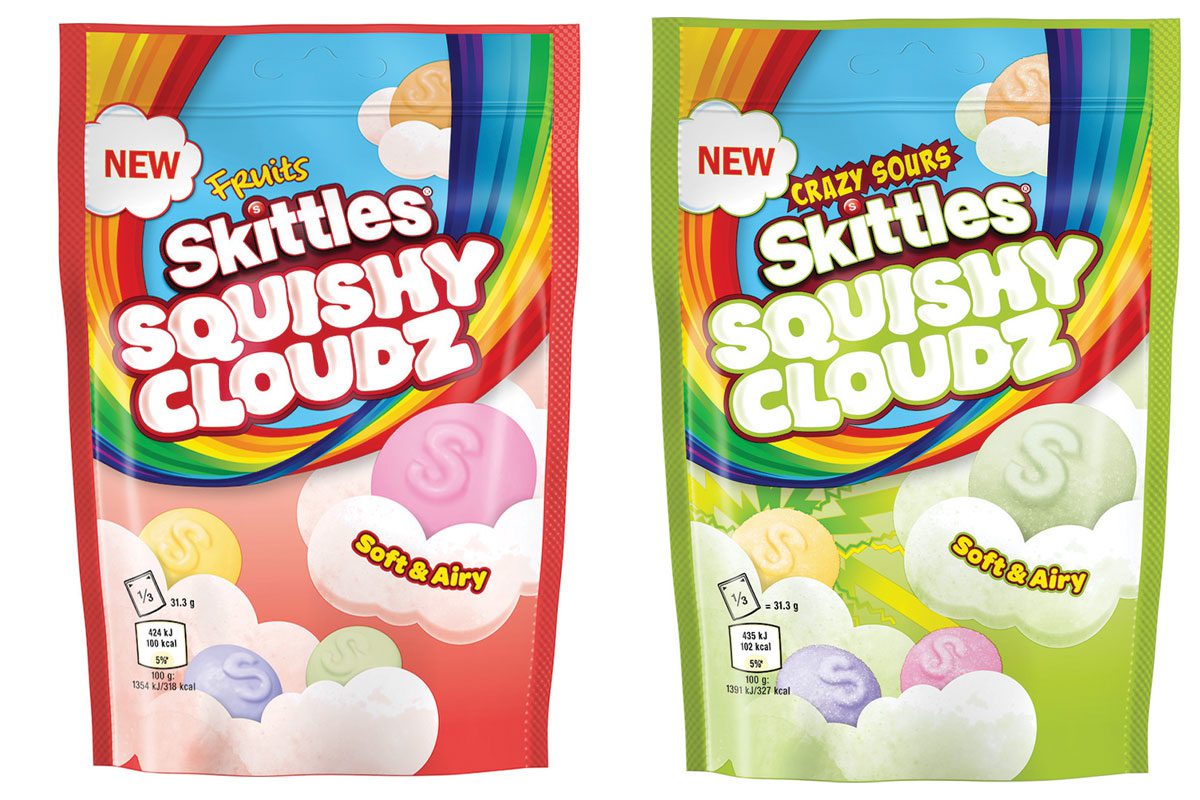 MARS Wrigley has broken new ground with the latest launch for its Skittles brand.
Skittles Squishy Cloudz marks the confectionery giant's first foray into the gummy category in the UK, as it continues to grow the brand through new innovations.
Available across grocery, impulse and discounter channels, the new range combines gummy and marshmallow and is available in two flavours: Fruits and Crazy Sours.
Both variants are rolling out in 94g and 70g 'tear and share' bags.
Mars Wrigley is supporting the launch through a digital campaign across social media channels. The confectionery giant has predicted that a new video promoting the brand will reach more than 14 million consumers across Instagram, Facebook and Snapchat. Further support includes new point-of-sale materials.
Victoria Gell, brand director for Skittles, said: "This is the first venture for Mars Wrigley into the gummy category in the UK.
"Following the footsteps of the successful launch of Skittles Giants, Squishy Cloudz is set to take the UK by storm.
"Squishy Cloudz are softer, squishier and a whole lot bouncier while packed full of delicious fruity flavour, widening the consumer base for the brand while recruiting new consumers into the Skittles family."