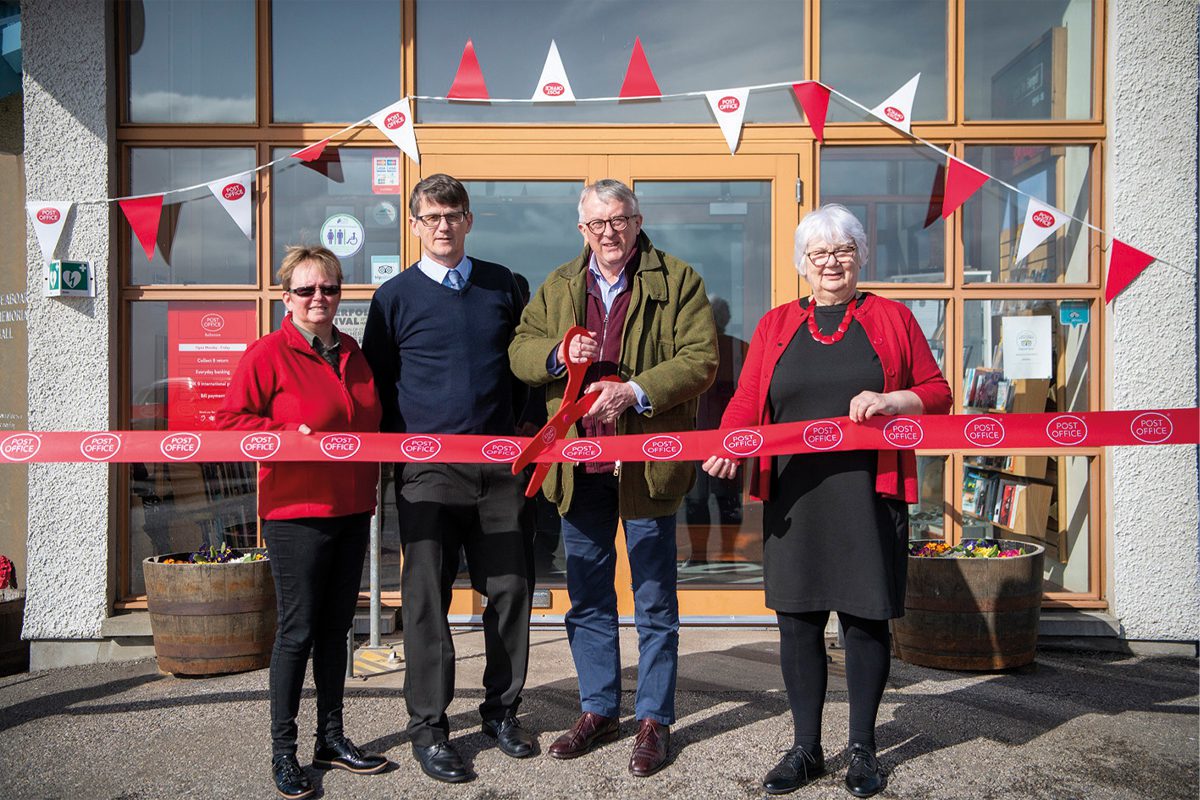 THE Post Office has opened a new Post Office in Balintore, following CJ Lang's decision to pull its counter from the town last summer.
Balintore Post Office is now operated by Seaboard Memorial Hall Ltd, a community-run company.
Jamie Stone, MP for Caithness, Sutherland and Easter Ross, was on hand to cut the ribbon at an official opening ceremony last month.
The Balintore Post Office replaced a temporary, part-time service that had been running for four hours each week in the Seaboard Memorial Hall.
David Duff, Post Office network provision lead, said he was delighted to have a found a solution for Balintore.
"We thank Seaboard Memorial Hall for providing the premises since the branch inside the CJ Lang store closed.
"We appreciate the postmaster for Alness providing a temporary service until Seaboard Memorial Ltd was able to provide a permanent solution. The Post Office and cafe work really well together."
Maureen Ross, director of Seaboard Memorial Hall, said: "People are really pleased to have a permanent Post Office again, which is open five days a week.
"The temporary Post Office was well supported, but having a permanent branch, located in the Hall, will benefit the whole community and already the feedback from residents has been extremely positive."
Jamie Stone MP said the new Post Office was a "fantastic addition" to the area.