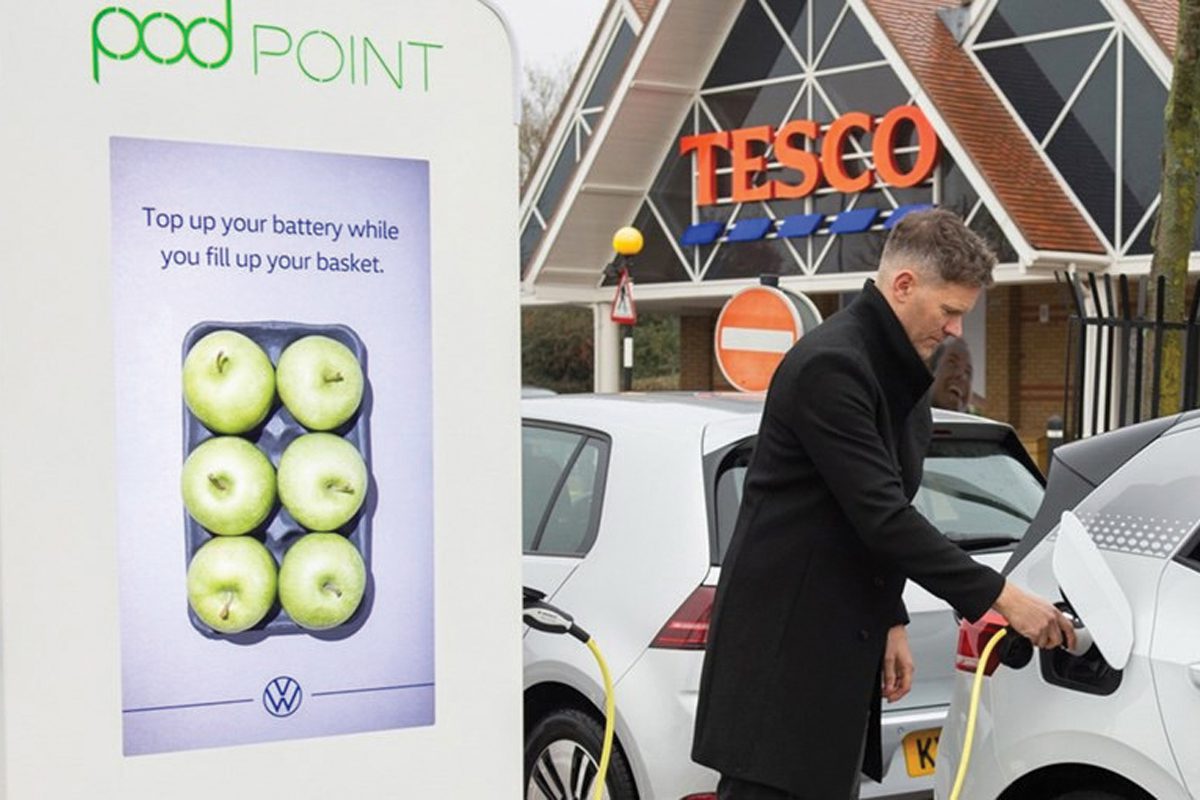 TESCO Extra in Inverness was the site of a major milestone in the supermarket's electric vehicle charging network expansion.
The Scottish store was the 500th on the supermarket's estate to install free electric charging points for customers.
Tesco launched its charging point scheme in 2019, in partnership with Volkswagen and charging solutions firm Pod Point.
The scheme has grown rapidly since then, with the supermarket reporting that usage of its chargers "surged" by 300% over the last year.
Free charging sessions on the network increased from 500,000 in April 2021 to more than two million by the end of February 2022.
According to Tesco, its charging points have provided more than 41 million miles worth of free electric driving since 2019.
Tesco's network includes 7kW and 22kW chargers which are free to use for Tesco customers. The supermarket has also rolled out 50kW rapid-chargers, which can be used for a fee.
The charging network only uses renewable energy, which means it has saved 8,786 tonnes of CO2 emissions, according to Tesco.
Jason Tarry, chief executive at Tesco UK & Ireland, said: "We're thrilled to see the rollout of free EV charging at our retail stores gather pace.
"The network is helping customers visiting Tesco who need to save time and charge while they shop."