Symbol Store of the Year –Single Store
Winner : Premier Your Store – Greenock
Interview with Jai Dhillon, director of Premier Your Store Greenock
Winner details
Staff: Five staff members
Symbol: Premier
Services: PayPoint, Amazon, Hermes, UPS, Post Office, ATM, Snappy Shopper
Jai Dhillon has been working in retail since 1985.
Premier Your Store Greenock opened its doors in January 2019. Jai runs the store with his two daughters and two sons.
Supplier by Booker, Jai has maintained a strong relationship with staff at the wholesaler's local depot in Greenock.
In addition to his Premier store, Jai operates a Post Office in another retail unit on the same street. He intends to integrate the Post Office with his Premier store and has plans for the vacated unit, should this prove successful.
Retail runs in the family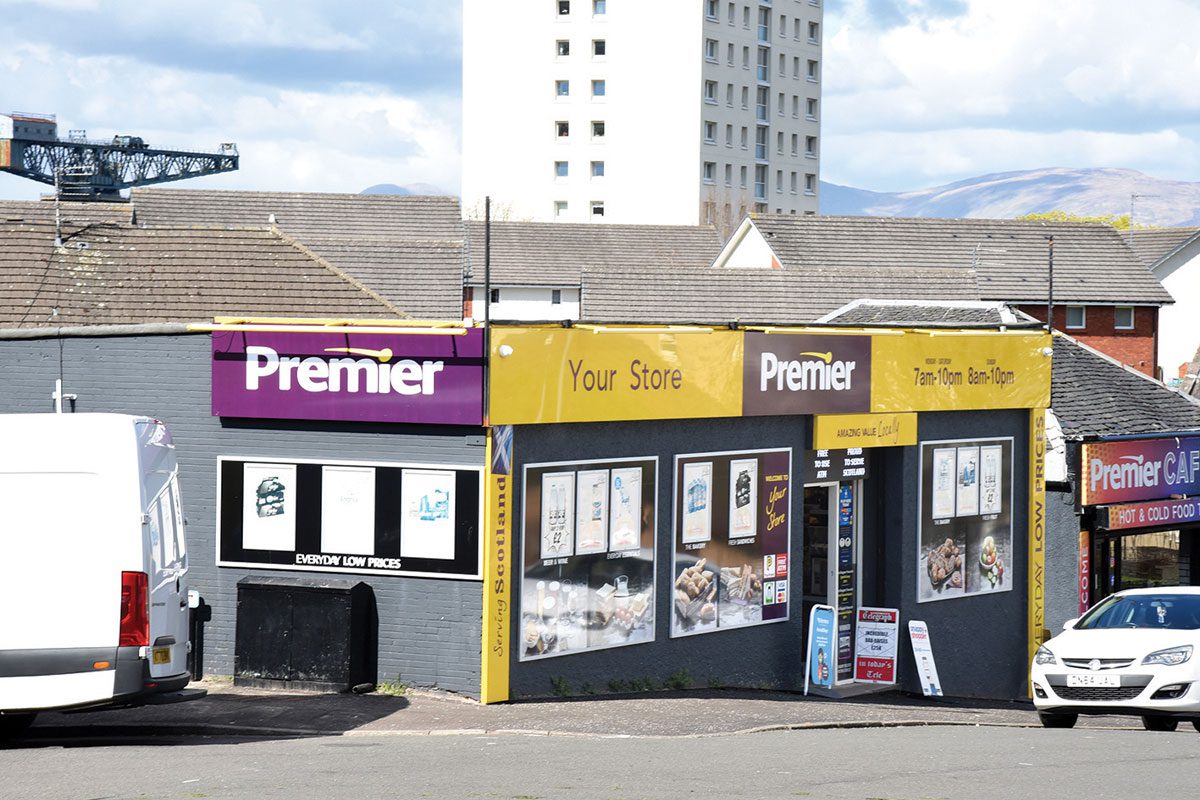 FAMILY values underpin everything at Premier Your Store Greenock.
Retailer Jai Dhillon is blessed with the most loyal team a business owner could hope for: two daughters and two sons. But the family approach goes beyond the staff rota, as Jai and his sons and daughters extend a caring attitude to the community they operate in.
It's an attitude that customers clearly welcome, as it's difficult to spend more than a minute in Premier Your Store Greenock without another customer crossing the threshold.
The store's outstanding sales figures and high standards were enough to see it scoop the Symbol Store of the Year prize for a single store, at the Scottish Grocer Awards 2021.
Located in the heart of a populous housing scheme, Jai's store offers a range that is tailor-made for the community. Everyday value and attractive promotions are key to success in this community and Jai has made sure his customers leave his store knowing they've gotten a good deal.
"When it comes to pricing in the store, we tend to pick up on more price-marked packs to help customers see that they are getting better value for money.
"On top of this we also run multiple promotions across the store whenever we can, picking up on the latest ones from Premier that we think will be a good match for the store," he said.
From a strong range of PMPs in the chiller to attractive promotions running on the confectionery fixtures, a good deal is guaranteed across categories at this Premier store.
Soft drinks, confectionery and daily essentials, such as bread and milk, are the big volume drivers at Premier Your Store, but Jai suggested there's room for further growth.
The retailer currently operates a Post Office from a retail unit on the same street, but has plans to incorporate this into his Premier store – driving further footfall to an already busy business.
"I think our Post Office service really helps us to stand out compared to the competition.
"We're also planning on moving this service into our Premier store in the near future to make it even more convenient for shoppers, so they can come in and do their shopping and pick up or drop off a package at the same time," he said.
Jai has been working with Premier for over a decade now and the symbol relationship appears to have benefited both parties. For Premier, Jai's sales figures ensure he's a top customer at the local Booker depot, while the retailer has also benefited from the symbol's advice and support.
Premier reps are never short on ideas for the store and Jai welcomed their attentive approach.
"We get on very well with the people from Premier, they are regularly keeping in contact with us to make sure we have everything that we need.
"They've always been there to help us when it was needed and are great pricing wise as well," he said.
It's not just competitive pricing that keeps customers on side at Premier Your Store, Jai reckon's the efforts put in during the pandemic have cemented a strong reputation in the community.
"Working during the pandemic was very challenging, we made plenty of tough decisions throughout it, but staying open for the public and making sure we were there for them has really paid off for us now.
"Locals really respected us for working in the store every day and for the usual full hours as well. We gained a lot of loyalty through this and it meant we managed to gain new customers and retain all our old ones too," he said.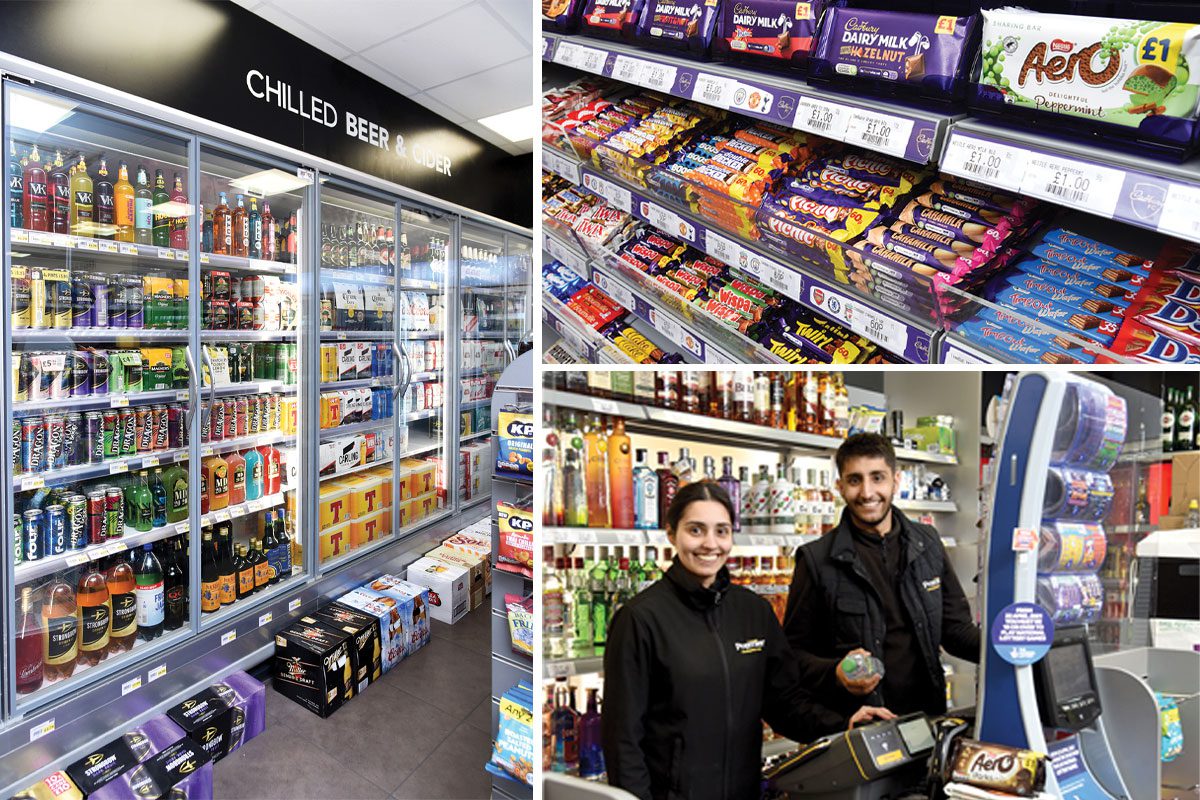 Like many Scottish retailers, Jai and his family did a lot more than the minimum required of them during the most difficult days of the pandemic. The store introduced free delivery through Snappy Shopper for elderly and vulnerable customers that couldn't make it to the store themselves, as Jai explained.
"We ran a free home delivery service for a lot of people during lockdown, for folks that were isolating or were more at risk.
"This is something that has stuck as well with pensioners using the service still benefiting from free delivery for essential items.
"However, if any customer wished to pick up alcohol using this service, then delivery would no longer be free, grocery items and even cigarettes were fine, but alcohol was more of a grey area for us.
"With so many people stuck in the house and not seeing people often, we didn't want to be seen as encouraging them to pick up on more alcohol and ordering it multiple times in the day," he said.
Covid lockdowns will hopefully be confined to the history books, but there are already new challenges on the horizon.
The cost of living crisis is hitting many Scottish consumers hard and in Jai's community, offering good value is likely to be more important than ever.
It's a problem that Jai is aware of and one for which he is prepared.
"We'll be making sure there will be plenty of lines available for customers in store to help keep us more competitive with other stores.
"We will be keeping three separate lines of the same products so that we have different pricing categories available, giving customers more options and a better range in value," he said.
Despite the potential for economic turbulence, Jai does have some big plans for the future.
In the short term, the retailer said he is in discussions to convert the current Post Office site into an off sales premises, potentially under Premier Express branding.
Taking a longer view, Jai said whatever the future holds, he is sure both he and his family will do their best to put their customers first.
Jai said: "We haven't got anything exact planned for the long term, but something is always on the cards.
"We will always be working on the next big thing for the store and making sure the customer is always well looked after."