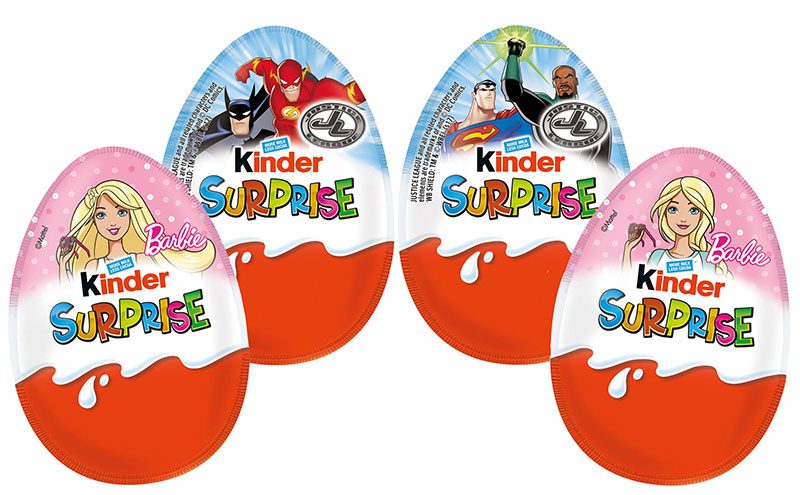 FERRERO has been recalling selected Kinder batches in response to potential salmonella contamination.
The recall affects products from the confectionery giant's plant in Arlon, Belgium. In the UK and Ireland, the recall has affected relevant batches of Kinder Surprise 20g and Kinder Surprise 20g x3 – those with best before dates up to and including the 7 October 2022; and relevant batches of Kinder Mini Eggs 75g, Kinder Egg Hunt kit 150g, Kinder Surprise 100g and Kinder Schokobons 200g – those with best before dates between 20 April 2022 and 21 August 2022.
Ferrero's recall is an international effort and retailers who source confectionery from overseas should also be aware of the following affected products.
Kinder mini eggs: Australia, Mexico, Canada, France, UK, Argentina, Switzerland, Austria, Germany, Benelux, Ireland, Finland, Norway, Denmark
Kinder Surprise: Australia, Austria, UK, France, Switzerland, Germany, Slovenia, Italy, Sweden, Norway, Belgium, Denmark, Ireland, Spain, and Finland
Kinder Schokobon: Australia, Austria, Germany, Croatia, Slovenia, Bulgaria, Serbia, Macedonia, Romania, Belgium, Canada, Czechia, France, French Islands, Germany, Switzerland, Greece, Cyprus, Hungary, Portugal, Spain, Israel, Italy, Poland, Estonia, CIS
Kinder Maxi 100g: Australia, Austria, Croatia, Slovenia, Bosnia, Albania, Kosovo, Serbia, Macedonia, Belgium, Canada, Czech Republic, France, Germany, Greece, Hungary, Spain, Israel, Italy, UAE, Kuwait, Saudi Arabia, Qatar, Poland, Estonia, Latvia, Lithuania, Romania, Bulgaria, Sweden, Denmark, Finland, Norway, Ukraine, UK, Ireland.
Any mix product containing one of the above-mentioned products
The recall was sparked when the presence of salmonella was detected on 15 December. After an investigation, the point of origin was identified to be a filter at the outlet of two raw material tanks.
Materials and finished products were blocked and not released. Ferrero is currently investigating the contamination, together with food safety authorities. Actions already taken by Ferrero include the removal of the filter and an increase in level of controls on semi-finished and finished products.
Ferrero said all other Kinder and Ferrero products are not impacted by the recall. In a statement, Ferrero said: "We deeply regret this matter and would like to thank authorities for the ongoing collaboration and recommendations.
"We take food safety extremely seriously and every step we have taken has been guided by our commitment to consumer care."
The confectionery maker is also asking UK consumers who have one of the affected products to keep it and contact Ferrero's consumer care team at consumers.uk@ferrero.com.