Shopkeepers help with relief effort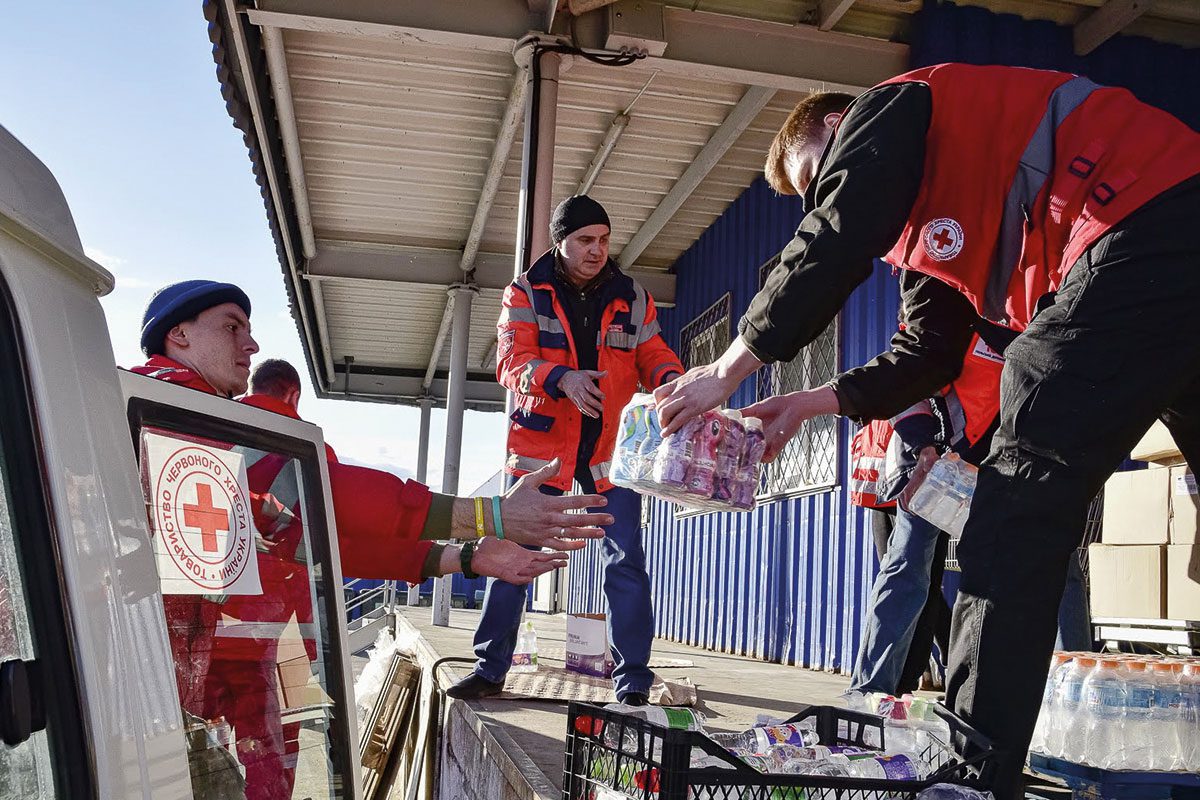 RETAILERS have been doing their bit to support those affected by Russia's invasion of Ukraine.
Scottish convenience retailers and their customers have stepped up to support those in dire circumstances, providing much needed resources and displaying signs of solidarity.
The team at Keystore Lochfield has been gathering essential items to support refugees. In just one day after the store posted on its Facebook page, the store was flooded with support from the local community.
Avril Cole, partner at Keystore Lochfield, said: "People flocked in immediately after we posted about it on Facebook.
"We do quite a lot for charity in the local area, but this one struck a chord with us and we wanted to do our part in making sure we could help out."
Keystore More Lanark showed its support by displaying the Ukranian flag alongside a Saltire on its outdoor videoscreen – with the words "Unite for Ukraine" also displayed.
The Post Office and major multiples have also been doing their bit. All 11,500 branches on the Post Office network have been taking both cash and card donations for the Disasters Emergency Committee's (DEC) fundraising campaign.
Nick Read, chief exec at the Post Office, said the Post Office was encouraging customers to "donate what they can to support these efforts."
Asda also announced a £1 million package to support displaced Ukrainian families, while Spar UK has been working with the British Red Cross to deliver collection buckets to all of its Spar stores across the nation
The Co-op confirmed that 2,600 of its stores have been accepting donations of both money and essential items for refugees and the retailer has committed to matching customer donations up to £100k.