Winner: Barry's, Clarkston
Interview with Barry Oujla, owner of Barry's Convenience Stores, and Steven Oujla, director of Barry's Convenience Stores.
Winner details
Staff: 9 staff members
Symbol: Premier Stores
Services: Rollover Hotdogs, Chicago Town Pizza, Tango Ice Blast, Equi's Ice Cream, Smokin' Bean, Post Office, Snappy Shopper.
Barry's Premier Clarkston is the fourth store in the family business, since Barry Oujla opened his first shop in 1990.
The Clarkston store first opened its doors in late 2020 and just under a year later the team went on to win the Innovation in Impulse award.
Before the store partnered with Snappy Shopper, staff members across Barry's stores would make personal deliveries out to customers that had to self-isolate during the pandemic.
Barry's Clarkston keeps a well-stocked range of beers and wines from around the world inside its own dedicated section behind glass windows and an automatic door.
Great value in innovation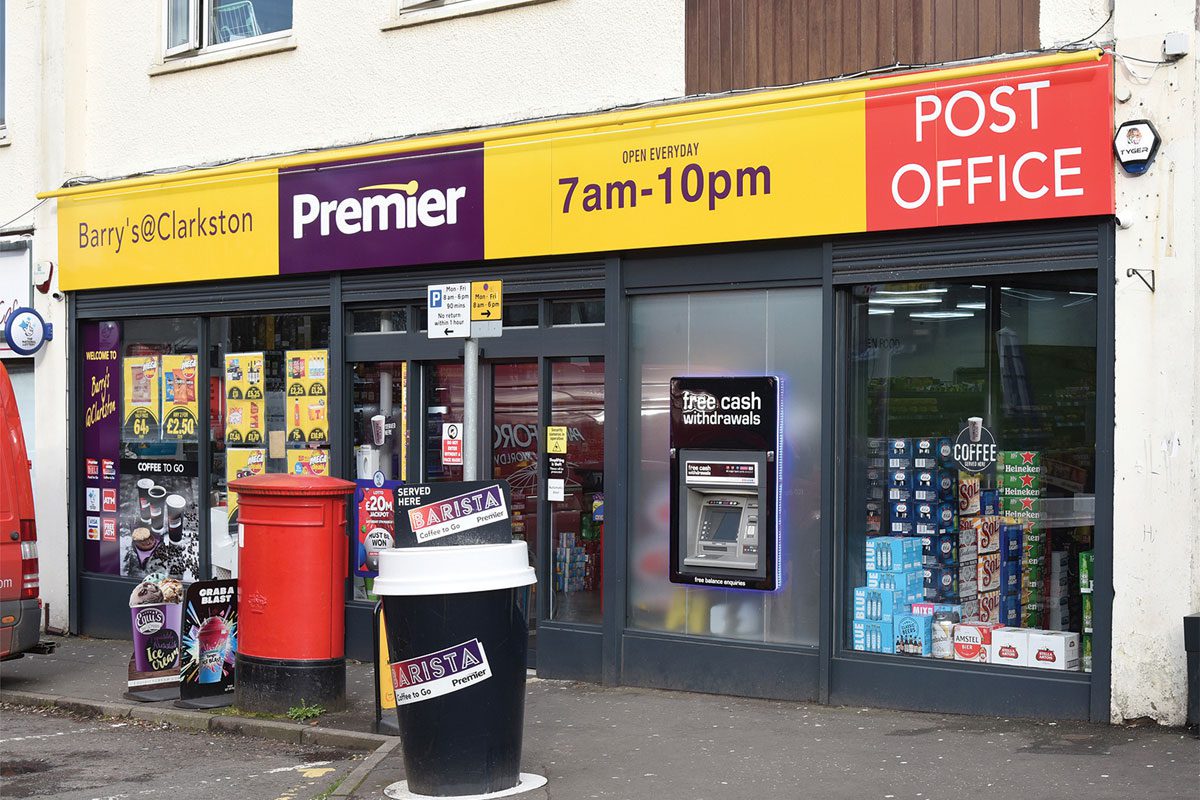 OPENING a new store at any time can be a challenge but this must go doubly so during a pandemic.
It was no small feat then, when Barry Oujla, owner of Barry's Convenience Stores, and his son Steven, opened a new store in 2020.
The hard work has paid off for the team at Barry's Premier Clarkston, and the store's value-first ethos certainly impressed Scottish Grocer judges last summer.
Barry's Premier Clarkston picked up the gong for Innovation in Impulse at the Scottish Grocer Awards 2021, and it's not hard to see why.
The same value that impressed judges is immediately visible on entering the store. Steven Oujla, director for Barry's Convenience Stores, highlighted how the store's crisp, snack and confectionery deals take the spotlight in the central aisles – in a bid to catch customers' attention.
"In the middle of the store we have all our crisps and sweets in one aisle, so you'll see it straightaway as you come in to help encourage impulse sales.
"We also have a school nearby so that aisle along with our hot dogs always does really well but, at the moment, everything has really started to pick up for us.
"The kid's sweets and American sweets always fly out the door but, because we compete with a Co-op on the corner, our groceries don't always do as well, though we are working hard to see how we can change that," he said.
The store's value first approach has proven popular with the local community. It's an ethos that extends to the soft drinks chiller too, as store owner Barry said the category generates around £300 of sales daily.
There's more to Barry's Premier Clarkston than it's impulse too. Adult shoppers looking for a little adventure are well catered to by the store's off sales section, which is housed behind an automatic glass door.
Steven said he takes customer feedback and requests into account when it comes to ranging the stores' broad beer and wine section, with brands sourced from across the globe.
He said: "When the first lockdown hit, I was running all the stores as Dad had to isolate and I made sure that we had plenty of stock in all of them.
"During that time, all we would hear from customers is how badly they wanted to go on holiday with a beer to drink on the beach.
"So many of them would mention they wanted to go to places like Spain and drink the local beers from the area so I would ask them what kind of beer they would like.
"At the time we brought in about 14 world beers to try in the store, now we stock closer to 120 beers from around the world."
It's a simple concept, but listening to customers has paid dividends at Barry's Premier Clarkston, as the store has managed to retain the new shoppers that it picked up during last years' lockdowns, as Steven explained.
"This store wasn't open during the first lockdown but overall, I'd say since the pandemic started our sales haven't been affected too much.
"Being a local store we had more people come to us that maybe didn't visit before and since then we've managed to keep these new customers.
"At the time, customers didn't realise the more unique things we sell but now that they've popped their head in, they've seen that we're not just a general store that people might tend to think about.
"We offer a much bigger range and people realise that when they walk in.
"As for price, we're cheaper than other stores and when you're on a tight budget it makes more sense to stay local," he said.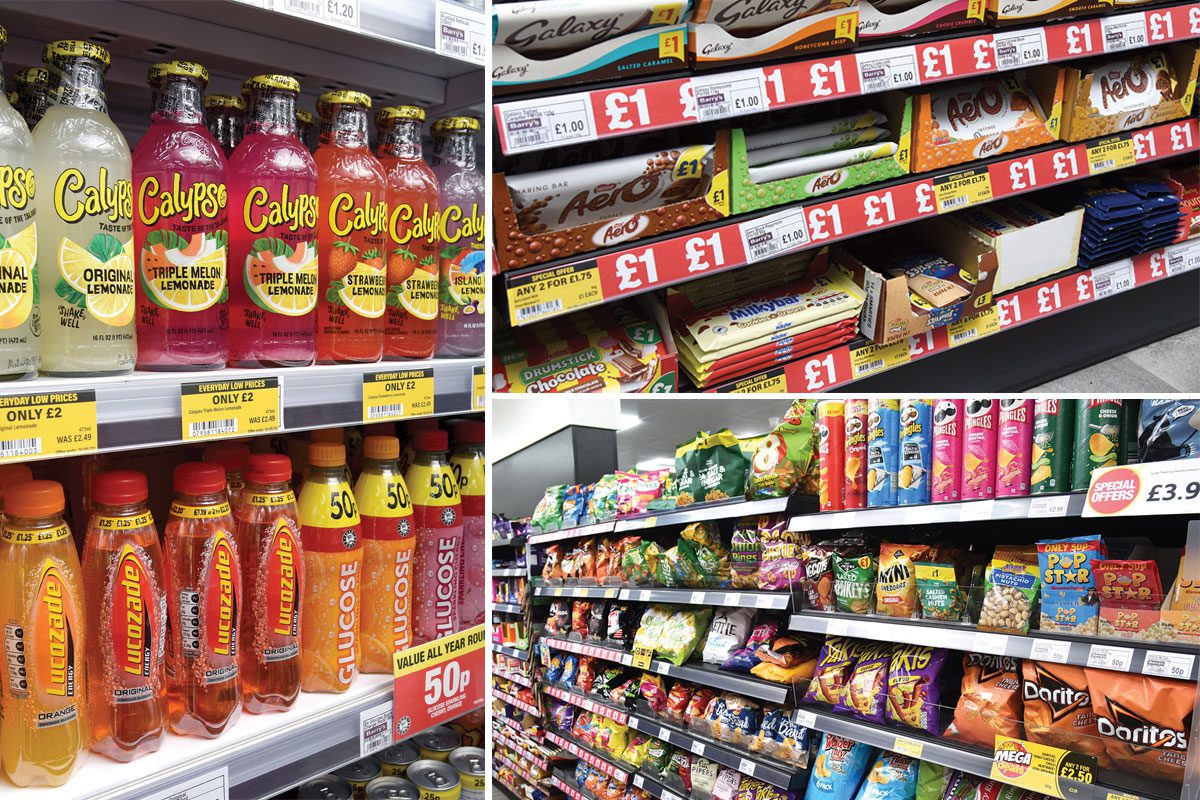 The store's commitment to value should put it in a strong position in the weeks and months ahead, as consumers grabble with increased living costs. Steven said he has had discussions with customers on the financial pressures they are facing and he has committed to ensuring they can still count on their local store in tough times.
"I think people will be looking for that value so we have stocked up on price-marked packs as well as multiple value products in store.
"Hopefully consumers will see that even if they can't get what they're looking for, there will be a value alternative there for them.
"Obviously, as a local store, it's important for people to see that we're not here to charge them extra, we're here to show them that we are good value.
"Everyone can have this image of when you walk into your local store and everything can be pretty expensive but it doesn't have to be, we make sure that everything we buy is price marked or as cheap as we can sell them," he said.
The Clarkston store is Barry and Steven's fourth and it's clear that the family's years of experience has been a driving force behind its success.
Canny retailers know that you must always look to the horizon, and Barry and Steven are already working on how they're going to make the most of the opportunities this summer brings.
Barry said: "We're working on our plans for the summer just now across all of our stores but we will definitely be pushing the barbecue aspect with a good fresh meat range.
"We'll also look to bring in some good beers for the summer in the world range, especially ones for a good barbecue."
Customers across Barry and Steven's mini retail empire can also expect to see further changes to store layouts as the pair make use of the additional breathing space afforded to them by the end of lockdown restrictions.
Steven said: "At the moment, we are focusing on bettering the stores that we have.
"Even though this is a new store, you do still look at certain aspects and realise that maybe you should move something elsewhere.
"Now that we've given it more time, we're going to look at it and review and make a few changes to help give customers something just a bit different when they walk in."