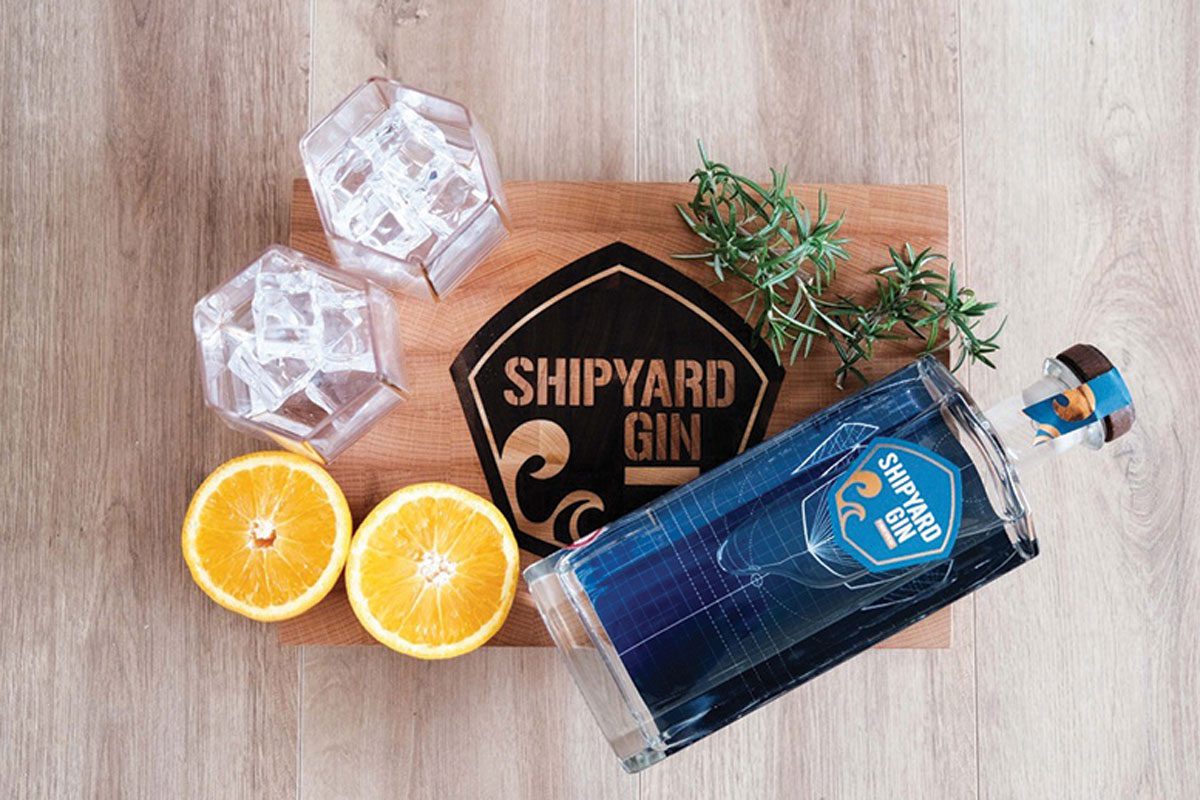 A GREENOCK distiller has honoured Inverclyde's shipbuilding heritage through its latest gin release.
Shipyard Gin has an ABV of 44% and is available in a standard 700ml bottle, as well as a limited edition bottle, on sale through the Shipyard Gin website, priced at £38 and £65 respectively.
Created by Andy Samuel, Shipyard Gin pays homage to Inverclyde's shipyard workers, including Samuel's own grandfather who layed steel plates on ship hulls during the 1930s and 40s.
Samuel said: "I'm Inverclyde born and bred and have always had a fascination with the shipyards.
"At one point during their heyday, ships built on the River Clyde amassed to a fifth of ships worldwide – which is pretty amazing for a river that's only about 100 miles long.
"The uniqueness of this gin is its link to the shipyards, and this can be applied to lots of different shipbuilding areas around the UK, like Liverpool, Newcastle, Sunderland and Belfast."