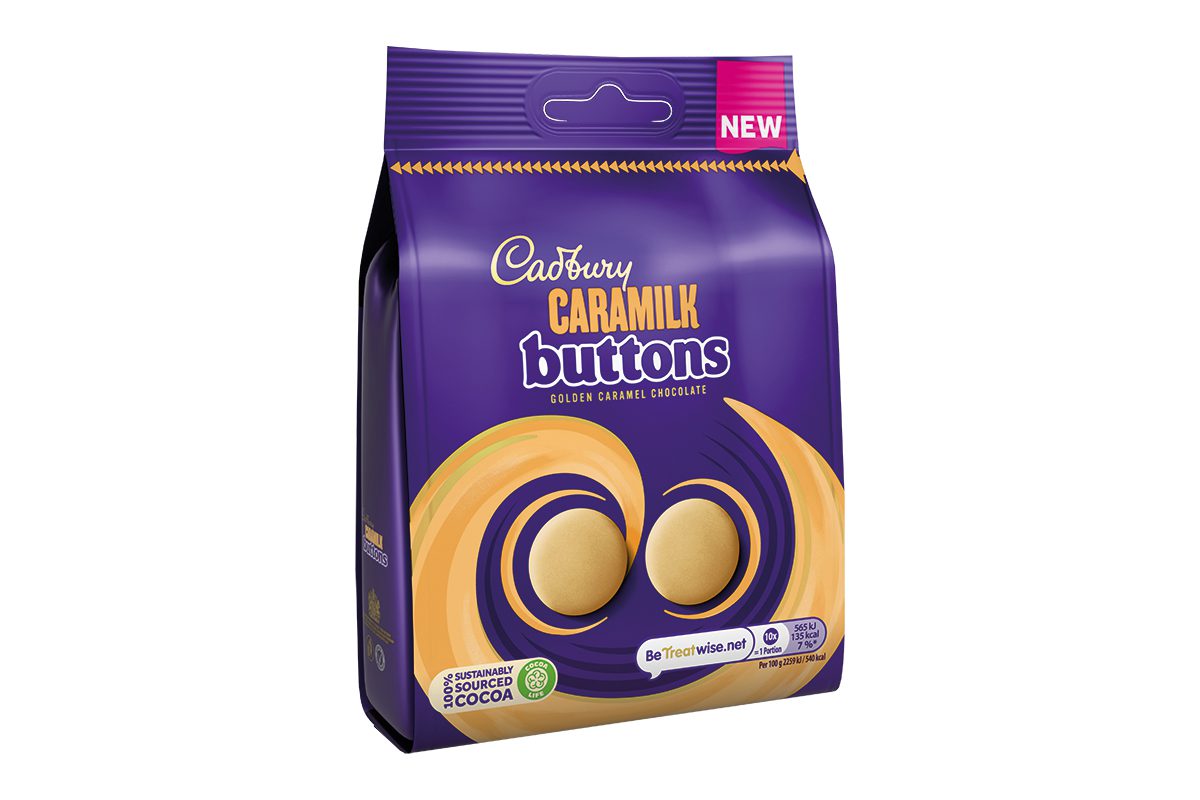 CADBURY Caramilk is available in a new hanging bag format from this month.
Following on from the successful launch of Cadbury Caramilk in July 2021, Mondelez has unveiled Cadbury Caramilk Buttons.
Already a proven winner in the Australian market, Cadbury Caramilk has been a hit for Mondelez since making its UK debut, generating £18m of sales since its launch.
The latest addition to the range will be available in 105g and 90g sharing bags, with RRPs of £1.99 and £1.49. Mondelez said price-marked packs will also be available.
Mondelez is backing the launch with a PR campaign and in-store activity. The confectionery giant recommended ranging the new variant alongside other sharing bags in store.
Nancy Galvin, brand manager for Cadbury, said: "Cadbury Caramilk was our biggest launch of last year and our best ever confectionery launch, so we are incredibly excited to bring its iconic taste to this proven consumer favourite format.
"We are confident that Cadbury Caramlik Buttons will help the brand to reach even more shoppers and help retailers drive incremental confectionery sales this year."