SeeWoo Group has relaunched its Glasgow store with ambitions to create a cultural hub in the city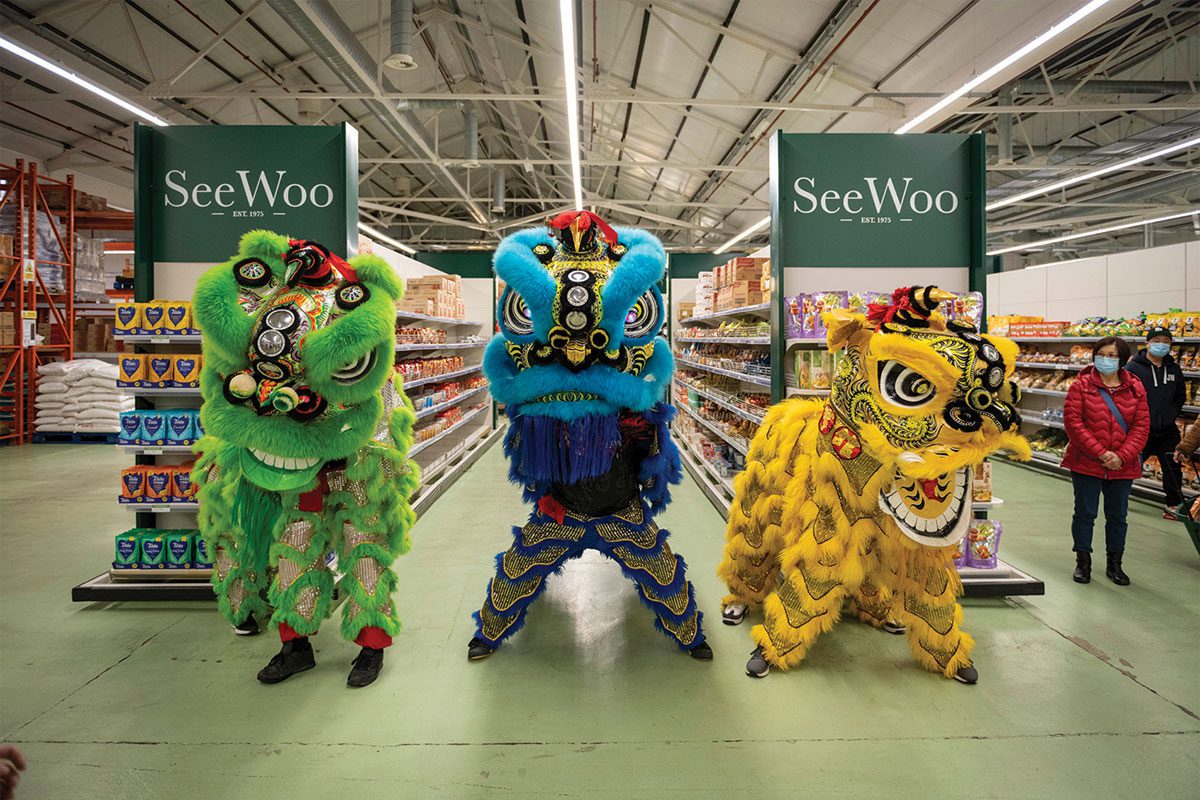 SOUTH East Asian retailer and wholesaler SeeWoo is back in business in Glasgow, with big plans for the future.
Founded in 1975 by Stanley Kwai Tsun Tse, the SeeWoo business was one of the early pioneers of South East Asian cuisine in the UK.
As a brand, SeeWoo is perhaps best known for its flagship store in London's China Town, a short walk from Leicester Square, but the firm has been bringing exotic flavours to Glasgow since 2006.
In 2017, the Glasgow business was split off, but last year it was brought back into the fold – leading to a major relaunch held last month.
Lucy Tse-Mitchell, daughter of Stanley and managing director of SeeWoo Group, said the relaunch comes at an exciting time for Asian cuisine.
"We see throughout the UK the growth in East and South East Asian cuisine. It's phenomenal.
"Historically, back in 2006 and throughout that next 10 year period, the business was very much retail customers and the local Chinese community, as well as restaurants and takeaways.
"I think we've seen throughout the UK that it's developed," she said.
SeeWoo is a multifaceted business, supplying different retailers and wholesalers, as well as foodservice, restaurants and hospitality ventures.
The relaunched Glasgow store, located in Possilpark in the north of the city, offers SeeWoo a chance to make its mark on the city, according to Tse-Mitchell, who wants to create a destination for South East Asian food and culture.
"As far as I'm aware there isn't a proper China Town in Glasgow and I think it's ripe for it. You've got such a foodie population here."
A lot of the components that would make up a vibrant China Town are already in place at SeeWoo.
In terms of range, SeeWoo currently stocks around 3,000 SKUs at its 80,000 square foot site and Tse-Mitchell suggested that number is only going to grow.
"We've got such a broad range here, it's not just Chinese, we've got Thai, Korean, Vietnamese, we're expanding our Japanese range, Malaysian, so more to come hopefully," she said.
SeeWoo also houses a fresh seafood counter and butchery counter, complete with a broad selection of on-the-bone cuts popular in East Asian cooking, and there are plans to introduce concession stands soon.
Further feeding into the China Town vision, Tse-Mitchell said SeeWoo is in final stage negotiations with partners to reopen the store's on-site restaurant.
Own label also offers opportunities for innovation and growth at SeeWoo through its Way-On brand, which boasts everything from chilli oil and rice, to frozen dumplings and prawn toast.
Vegans and vegetarians are also well catered to, as Tse-Mitchell explained: "East Asian cuisine really lends itself to vegetarian and vegan food.
"We have a good vegetarian and vegan range ourselves and we're also bringing on some really great plant-based alternatives, so that's something else that hopefully we'll become known for."
Looking to the future, Tse-Mitchell said that in the short term "we want to be the leading, modern, South East Asian food provider in Scotland."
In the longer term, she said SeeWoo would like to be "the best destination for all things Asian in Scotland."
"A real sort of foodie, cultural experience. A real destination place. Not just a SeeWoo store or a SeeWoo restaurant, but to absorb all of that culture," she said.