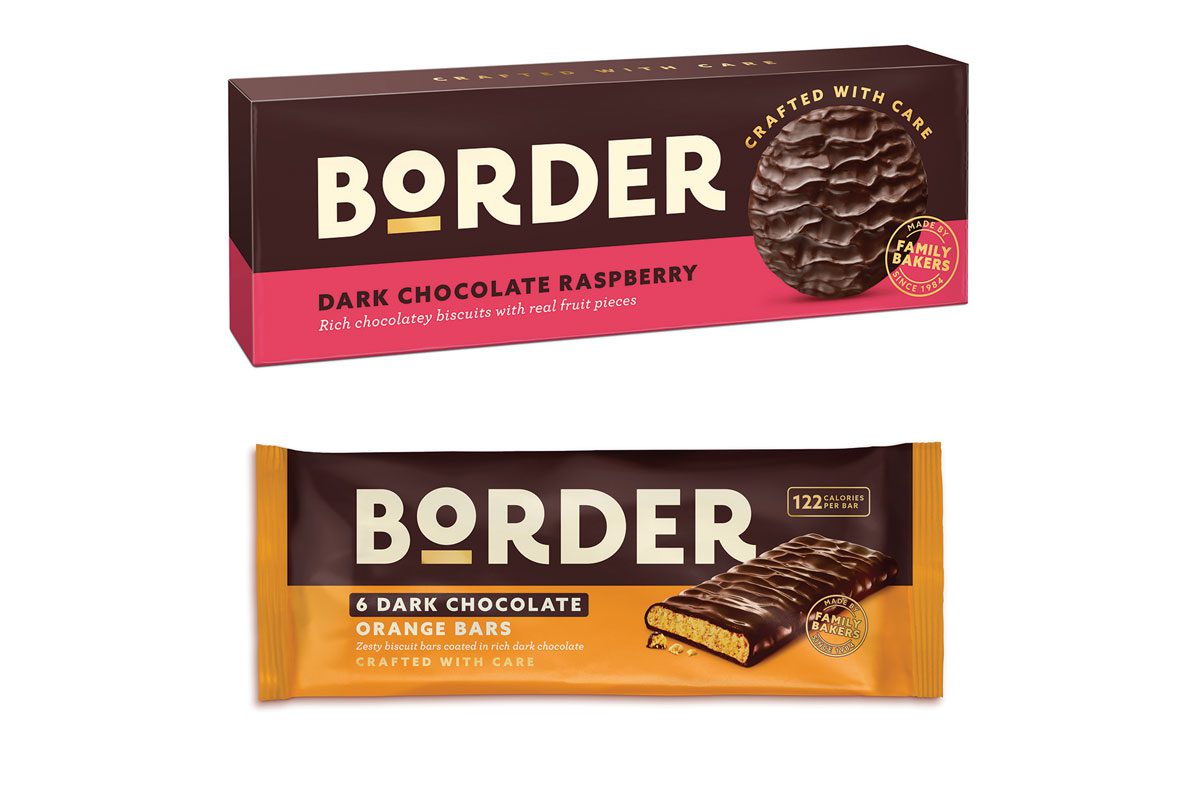 BORDER Biscuits has a new look, as the Scottish biscuit maker seeks to tap into demand for premium treats.
Border is rolling out a complete brand repositioning, with refreshed packaging and the launch of three new products.
Dark Chocolate Orange joins the range in both bar and biscuit formats, to be followed by a Dark Chocolate Raspberry biscuit later this year.
New packaging will roll out this month. Border is supporting brand refresh through a £5 million investment in the brand.
Paul Parkins, managing director at Border Biscuits, said: "We've identified a real opportunity for Border Biscuits to lead the accessible premium category.
"We understand what consumers want, and our trusted brand and track record in innovation mean we're in the perfect position to deliver it.
"We're already outperforming the market in a growing category, and the brand repositioning will help retailers benefit from increased sales in the accessible premium category."
Suzie Carlaw, head of brand for Border Biscuits, said the Lanark-based firm will also be engaging in consumer sampling activity, to further bolster visibility.
Border plans to send out up to 40,000 samples of its new biscuits, as well as discount vouchers, to Scottish households.