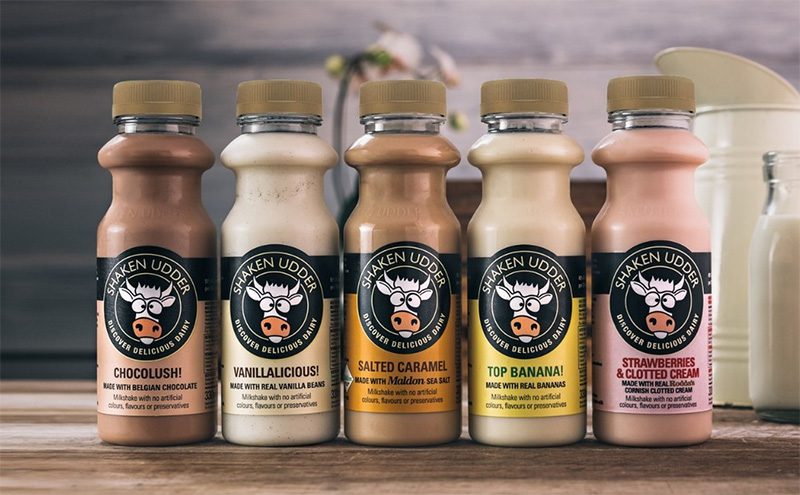 SHAKEN Udder has the convenience channel in its sights, and has launched a new format with on-the-go consumption in mind.
The milkshake brand has launched a three-flavour strong ambient range, boasting longer shelf-life than chilled variants without added preservatives.
Shaken Udder's ambient range comprises Chocolush, Vanillalicious, and Strawberries & Cream. All three are available in a 330ml bottle format.
Founded by Andy and Jodie Howie, Shaken Udder has secured listings with supermarkets including Sainsbury's, Asda and Tesco, as well as through the wholesale channel.
A spokesperson for the brand said: "With the brand's phenomenal success in grocery multiples, Shaken Udder's new ambient range will help to drive sales in the convenience channel. Offering highly-desirable, premium products is an effective solution to keep customers coming back to local stores."