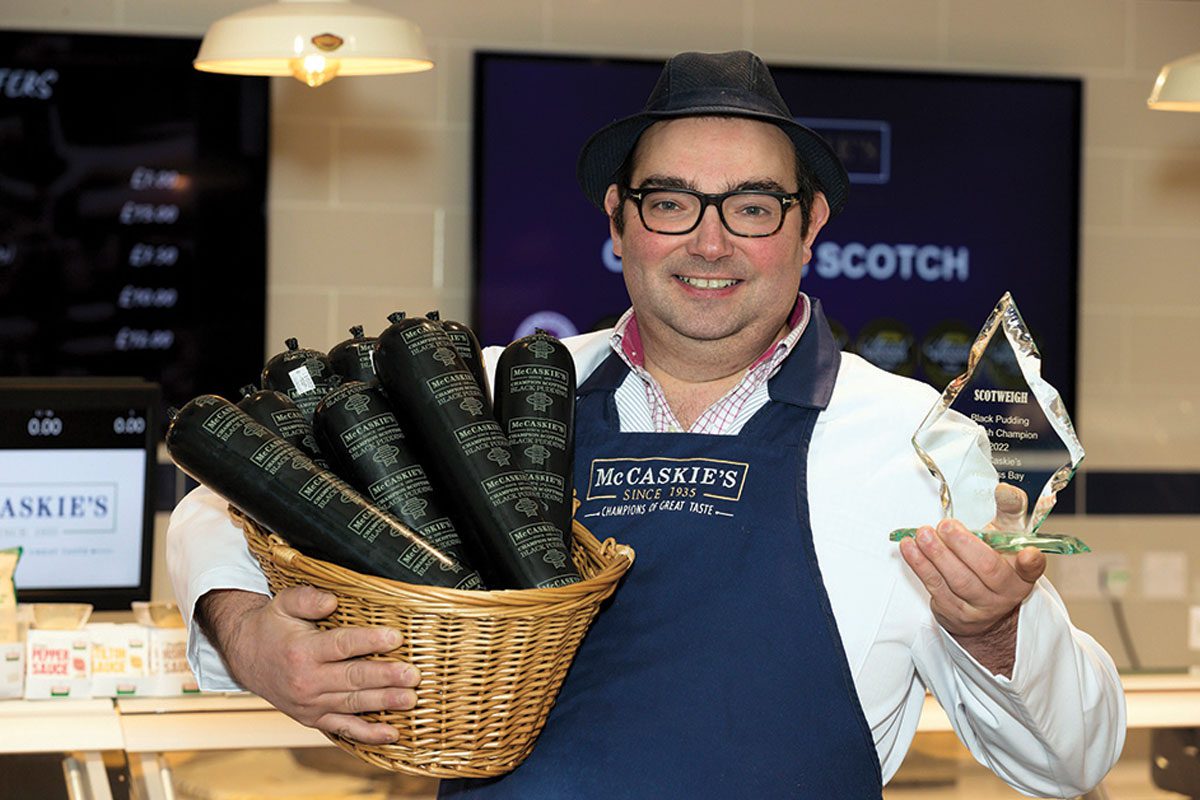 SCOTLAND'S most awarded butcher turned down a major supermarket listing in favour of the convenience channel.
Family-owned butcher business McCaskie's, claimed it has been approached by a major multiple but has instead opted to support "like-minded" small to medium-sized businesses.
Based in Wemyss Bay, Inverclyde, McCaskie's has built a reputation for quality, having secured 20 regional and national awards for its black pudding and haggis. The butcher was recently nominated as one of three finalists for the Scottish Butcher Shop of the Year.
McCaskie's owner and butcher Nigel Ovens (pictured), said: "Consumers go to independent butchers for high-quality produce and service, so while a tie-up with the supermarket would have brought our products to a wider market, we are delighted to hold firm with our philosophy and instead drive sales through the independent sector.
"There are significant opportunities to secure additional distribution in restaurants and speciality food retailers, many of whom actively seek out speciality products which are not available in supermarkets – as do their customers. We're keen to build on our success to date in these channels to support the independent sector."
• Founded in 1935 by Mearns T. McCaskie, McCaskie's is run by his daughter Elizabeth, grandson Nigel and Nigel's wife Helen.