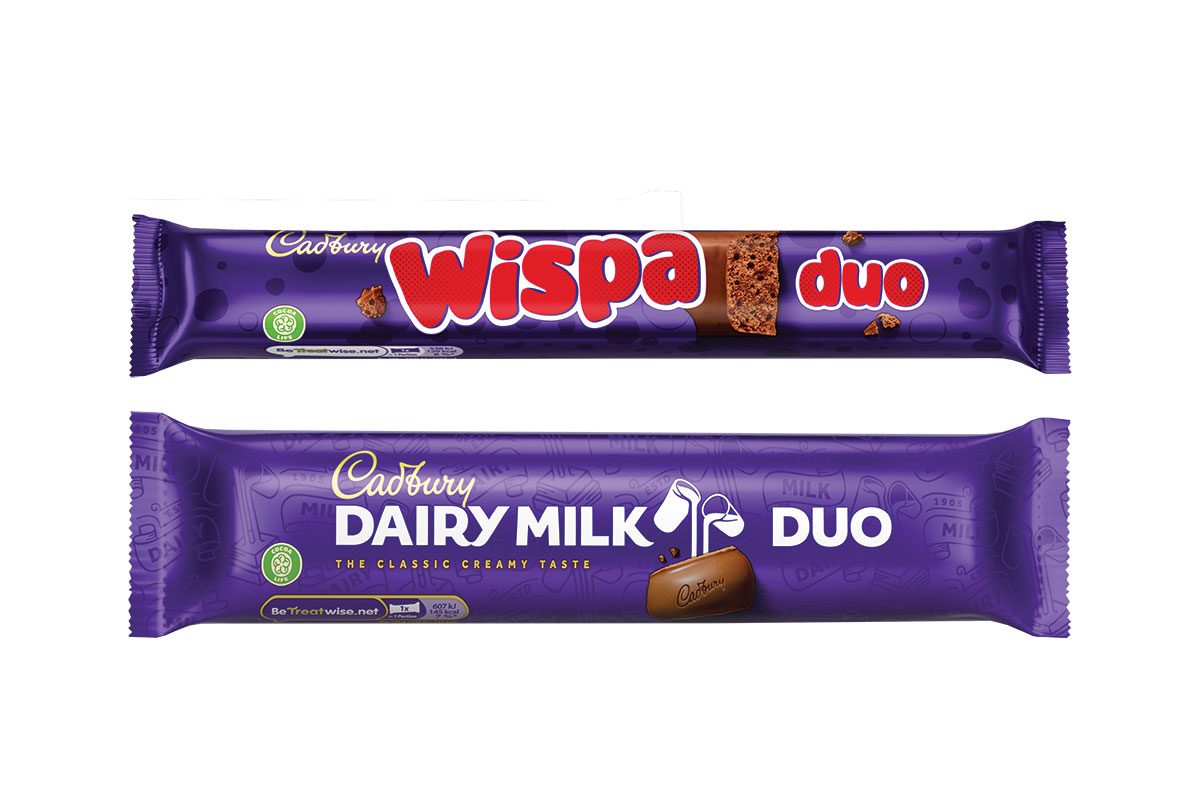 PORTION control is the driving force behind the latest piece of packaging innovation from Mondelez.
The confectionery giant's new Cadbury Duo Twist Wrap packs make use of a new portion control mechanism. New Cadbury packs allow consumers to twist and seal the second half of their Duo to save for later.
Mondelez said this packaging innovation is a first for any chocolate bar in the UK. The new format is available across five bars in the Cadbury Duo portfolio: Cadbury Wispa, Cadbury Wispa Gold, Cadbury Boost, Cadbury Double Decker and Cadbury Dairy Milk.
Mondelez's revamped Cadbury Duo Twist packaging forms part of the firm's broader commitment to portion control. Each single portion in the Duo range contains fewer than 250 calories.
Kelly Lawrence, brand manager for Cadbury at Mondelez, said: "Following good results during concept testing, we're excited to announce new packaging this year, allowing shoppers to indulge in a sweet treat then easily reseal and save the remainder of the product for later.
"We've put a lot of time and investment into portionable packaging as a way of empowering consumers to snack in a more mindful way, and we are excited to see what shoppers think."