Tennent's has committed to keep up its eco-push, having already invested £10m in major projects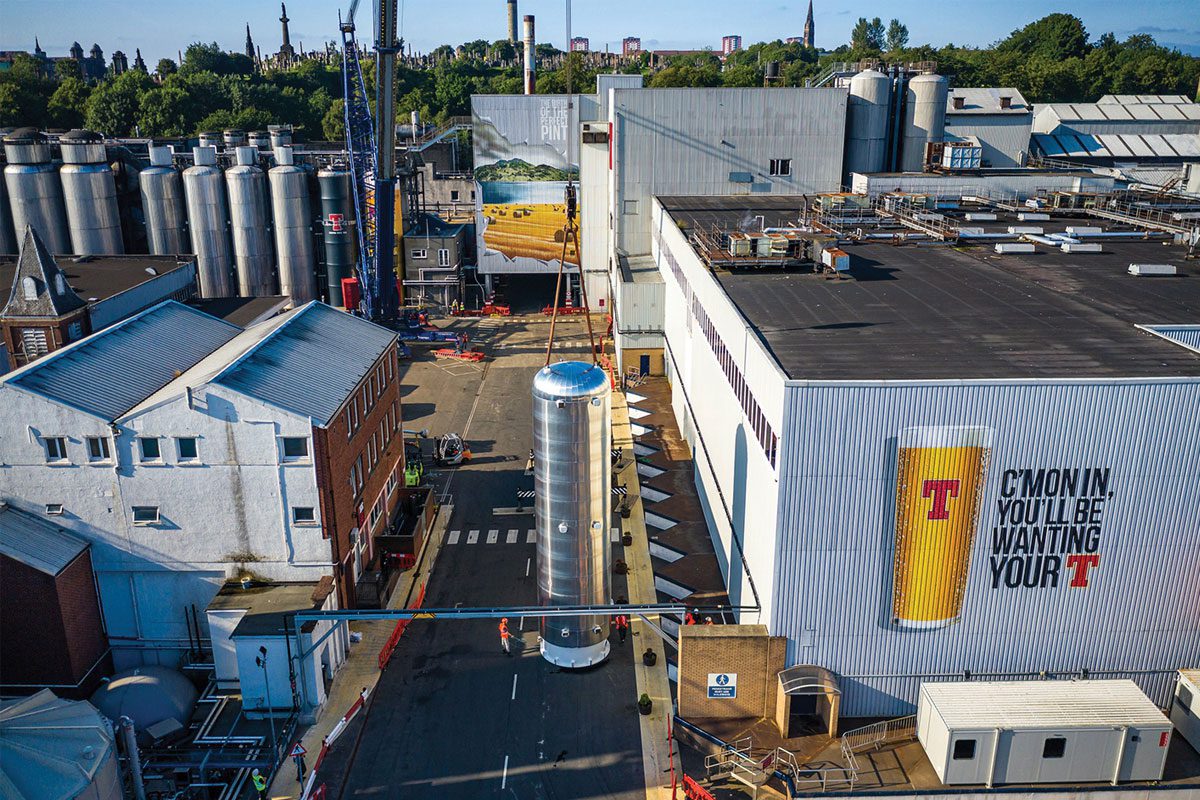 TENNENT's is serious about sustainability, if its capital expenditure is anything to go by.
Over the last four years, the beer brand has invested over £10 million in sustainability focused projects that aim to reduce the brand's impact on the environment.
Cameron Matthews, senior brand manager for Tennent's, said it's money well spent, both for the health of the natural world – and to meet customer expectations of what a contemporary brand should be.
"There's definitely a wealth of research and data out there that shows that consumers really do care. 60% of consumers agree that sustainable packaging is influential when selecting a brand; 57% want more sustainable information on drinks labels.
"At a Tennent's level, what I've found is sustainability communications increase positive impressions of our brand in non-drinkers by up to 51%" he said.
Tennent's sustainability marketing was hard to miss if you spent any time in Glasgow during COP26 last autumn. The brand was not shy when it came to shouting about its environmental credentials, with advertising spots across the city.
Now, Tennent's is launching a nationwide marketing blitz, which is rolling out across Scotland.
The brand has a lot to shout about. Last year, Tennent's Wellpark brewery benefitted from a multi-million investment in equipment that has led to the removal of single use-plastic from packaging across its canned proucts, switching instead to fully recyclable cardboard.
Tennent's estimated that this change removes around 150 tonnes of plastic and over 100m plastic rings from circulation each year. In the same year, the brewery switched to sourcing 100% of its electricity from renewable sources.
The brewery has also become CO2 self-sufficient, thanks to a £2.6m carbon capture facility installed in November 2020. The facility consists of two 25-tonne tanks, which allow the brewery to store over 4,200 tonnes of CO2 per year.
And in 2019, an anaerobic digestion plant was installed at Wellpark, which allows it to treat waste water generated by the brewing process on site.
On the transport and logistics side of the business, Tennent's has addded 16-solar-assisted trucks to its delivery fleet. The trucks use solar energy to power all on-board ancillary equipment, cutting fuel consumption by 5% according to Tennent's and lowering CO2 emissions by four tonnes per vehicle annually.
This year will also see Tennent's reach out to consumers, retailers and any other interested parties through its 'Pint and Plan' events.
Tennent's held its first Pint and Plan event during COP26 in November, inviting guests to discuss the sustainability challenges they face and share ideas that can be put into action.
Matthews said: "The plan for this year is we'll almost take it out as a bit of a roadshow and engage with consumers and everyday people around Scotland to try and understand what challenges they face in their local areas and how we can turn some of that talk into real action.
"We're still in the early stages of planning, but the thinking is we would have three or four events this year around Scotland."
Consumers and retailers can expect to see even more sustainability from Tennent's in the years ahead, according to Matthews, who said the brand intends to take a leadership role in sustainability.
"Fundamentally, it's our responsibility as one of Scotland's biggest brands to be seen to be leading and pioneering in this space," he said.