BrewDog's Alex Dullard on sustainable brewing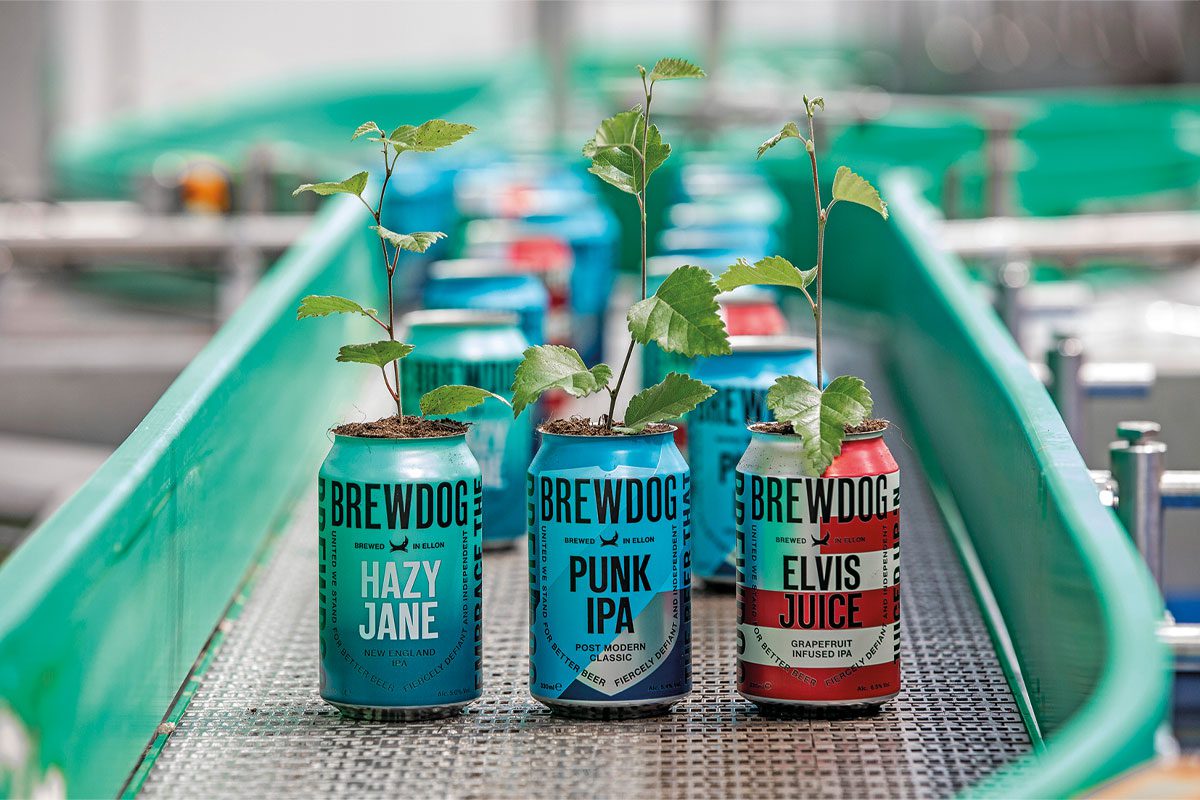 SUSTAINABILITY matters; it matters to the environment, but also increasingly to beer drinkers.
Alex Dullard, head of customer marketing at BrewDog, said that sustainability has always been important to the business and beer drinkers appear to feel the same way.
"We thought we were doing our bit for the planet, but as the climate crisis worsened, we realised this was not enough – huge change is needed right now.
"92% of people claim they want to live a sustainable lifestyle, but only 16% are actively changing behaviour – it is therefore the responsibility of brands to help consumers act more sustainably.
"What does that mean for retailers? 70% of shoppers would be more likely to purchase a beer in a more sustainable way, and with 40% of the population drinking once a month or more, there is the prospect that a sustainable beer offering will not only drive existing frequency, but could grow overall penetration," he said.
The importance of sustainability to success is not limited to beer, according to Dullard, who said that it is becoming increasingly important across food and drink.
"Sustainability is a priority trend for all categories, with 67% of consumers saying sustainability is important to them when choosing food and drink, and 70% would be more likely to purchase a beer made in a sustainable way.
"Specifically in Scotland, there is a growing proportion of the population showing both concern and willingness to act, with 20% classed as 'Eco-Actives' and 39% 'Eco Considerers'," he said.
For BrewDog, Dullard said the brand's sustainability drive stepped up in 2020 when it made its 'Make Earth Great Again' commitment.
Dullard said the Aberdeenshire-based brewery will continue to invest in improving its environmental credentials in a bid to reduce its impact and to serve as an example to others.
"We are determined to rapidly and fundamentally change the way we work as we aspire to set a new global standard for sustainability.
"We know we won't be perfect, but we want to strive to do our best and encourage other businesses to do the same, showcasing that business can be a force for good.
"The key actions we are taking include: maximising our waste (through alternative uses) switching to renewable electricity; packaging improvements, including moving almost entirely away from bottles to cans; improving our brewing efficiency; and reducing flights," he said.
Other sustainability-focused investments on the horizon for BrewDog include the installation of a CO2 recovery system, which will capture the CO2 produced during the brewing process.
Dullard said investing in this system will not only allow BrewDog to prevent CO2 from "escaping into the atmosphere," but the brewery can also use the captured CO2 to carbonate its beers, reducing the firm's material requirements.
BrewDog has also been awarded planning permission to build an anaerobic digestor plant at its Ellon brewery, which will allow it to turn wastewater into clean water, organic fertiliser and food grade CO2.
On the packaging front, retailers should expect to see fewer bottles from BrewDog and more cans, as Dullard explained.
"We have made the decision to sell our bottling plant and switching almost all our bottled beer to cans, as this turns out to save significantly on both the footprint of the packaging but also, since cans are lighter, on the footprint of transport. It is a surprisingly important saving.
"Going forwards, we'd like to ensure all our cans are not just recyclable, but are made from 100% recycled aluminium.
"That is tricky because there are currently not that many can suppliers to choose from, and it is not simple to find out how their aluminium is sourced. Moreover, we have discovered that the drinks industry currently wastes about one billion unused cans every year just by printing up cans that it doesn't use.
"We are trying to find ways of buying these up and reusing them with very thin biodegradable BrewDog labels," he said.