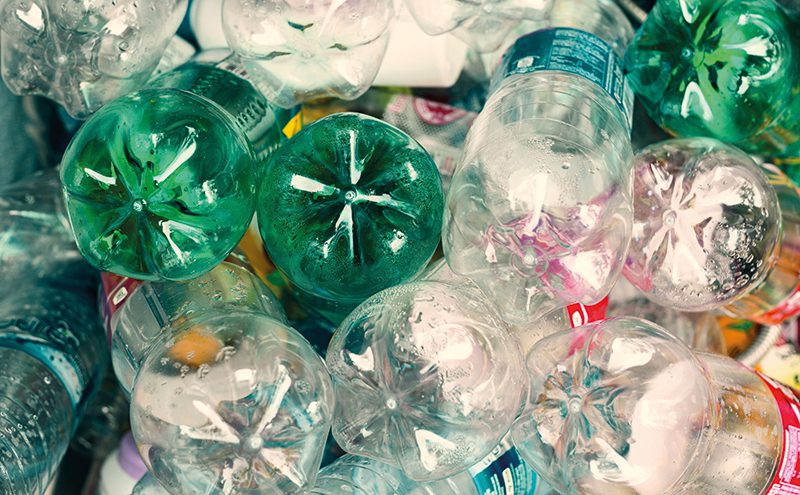 A DRS trial has launched in Glasgow and West Central Scotland, integrating digital wallets and micropayments with returns for the first time.
The pilot scheme is being rolled out by payment app developer Helpful and credit card giant Mastercard, in partnership with the Scottish Grocers' Federation (SGF). Through the trial, consumers are invited to return single-use plastic bottles up to 750ml format size to participating retailers, in exchange for 20p per container – which is paid via smartphone app. At time of writing four retailers were listed on the app, with more billed as 'coming soon'.
To claim their 20p, consumers are invited to download the Recycle Glasgow app and create an account. Available across Apple's App Store and Google Play, the app invites consumers to scan barcodes on bottles and returning those captured by the trial to a collection point. The trial does not cover all single-use plastic drinks bottles on the market, but the app does claim to cover "the majority of mainstream brands."
To further support the trial's sustainability goals, Mastercard has committed to plant a tree for every bottle recycled. Scottish Grocer also understands that Mastercard will be financing the payment of 20p reimbursements to consumers generated through the trial.
Dr John Lee, head of policy at the SGF, said that in addition to piloting digital reimbursements, the trial will also serve as a testing ground for what he described as a "hybrid solution" for accepting returns. Lee said that as part of the pilot, Buywell Day-Today in Bridgeton, Glasgow, will be accepting returns through a smartbin. Lee said the smartbin is a "much smaller version of a reverse vending machine"; can accept PET plastic and aluminium can containers; and is available at a lower price point.
Commenting on the launch of the trial, Evan Michaels, founder of Helpful, said: "We're incredibly excited to help to provide a solution to enhance the upcoming DRS scheme with the introduction of digital wallets and micropayments.
"Aimed at everyone, but especially the young and engaged 18-34 year-olds, we will be working within the local communities and local schools to help educate and inspire action, as well as enabling recycling funds to go to schools and charitable causes."
Scott Abrahams, senior vice president, business development, Mastercard UK & Ireland, added: "We are thrilled to have worked with Helpful to develop the Recycle Glasgow pilot, offering environmentally-conscious consumers an easy way to help the planet by recycling single-use containers – and being rewarded for it."