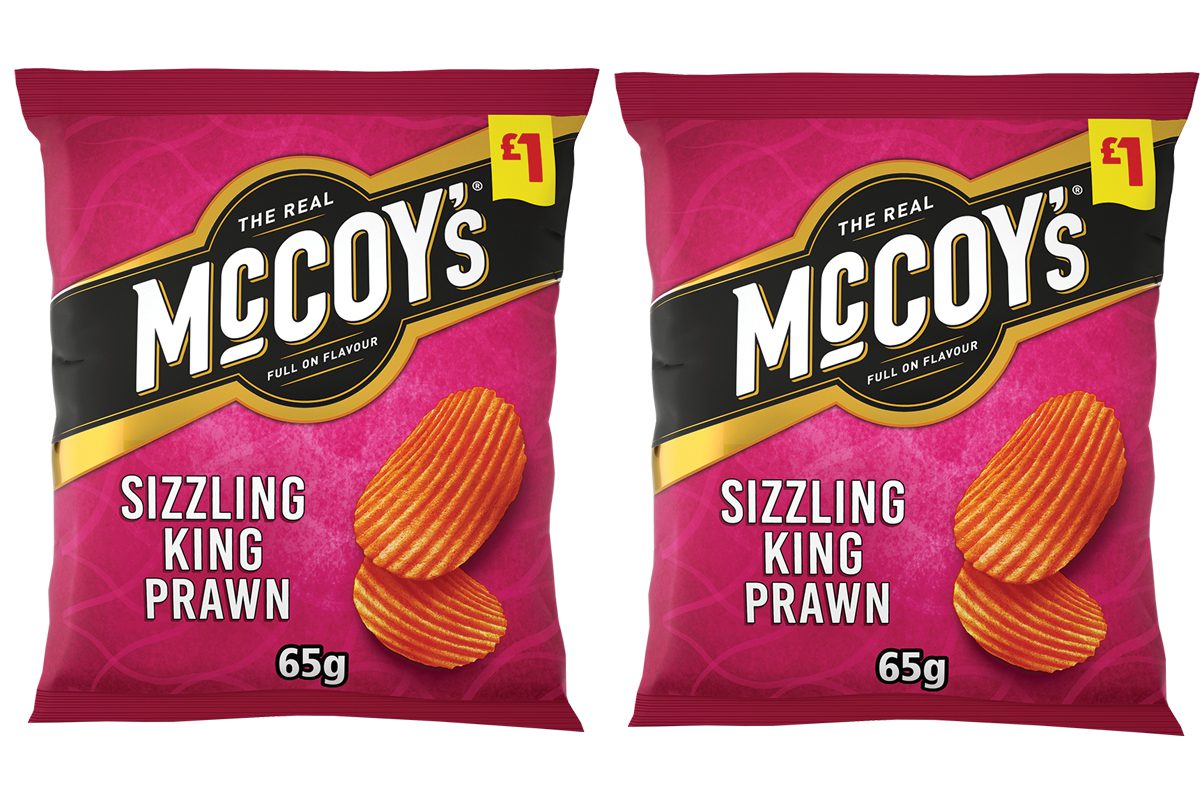 KP Snacks has expanded its £1 PMP range with the launch of a new King Prawn SKU.
The addition of McCoy's Sizzling King Prawn brings KP Snacks' portfolio of £1 PMPs to 25.
£1 PMPs appear to be working well for KP Snacks; Nielsen Scantrack figures to the 4 December 2021 revealed the firm's £1 PMP range is currently outperforming overall category growth at +10/1%.
McCoy's PMPs are a particularly strong performer for the crisps and snacks maker, with Nielsen data from 9 October 2021 revealing that the McCoy's brand is responsible for the number two and three best-selling meal deal choices.
Matt Collins, trading director at KP Snacks, said: "McCoy's is a leader in crisps snacks and nuts, synonymous with tasty snacks and NPD.
"We are thrilled to be launching McCoy's Sizzling King Prawn in the increasingly popular £1 PMP format.
"As we continue to expand our extensive £1 PMP portfolio, which is already outperforming market growth, we are focused on identifying the perfect flavours and brands to boost sales for retailers.
"McCoy's is one of the top five £1 PMP ranges in the category and the new launch will excite shoppers by delivering a favourite flavour in a format that is trusted to provide excellent value."