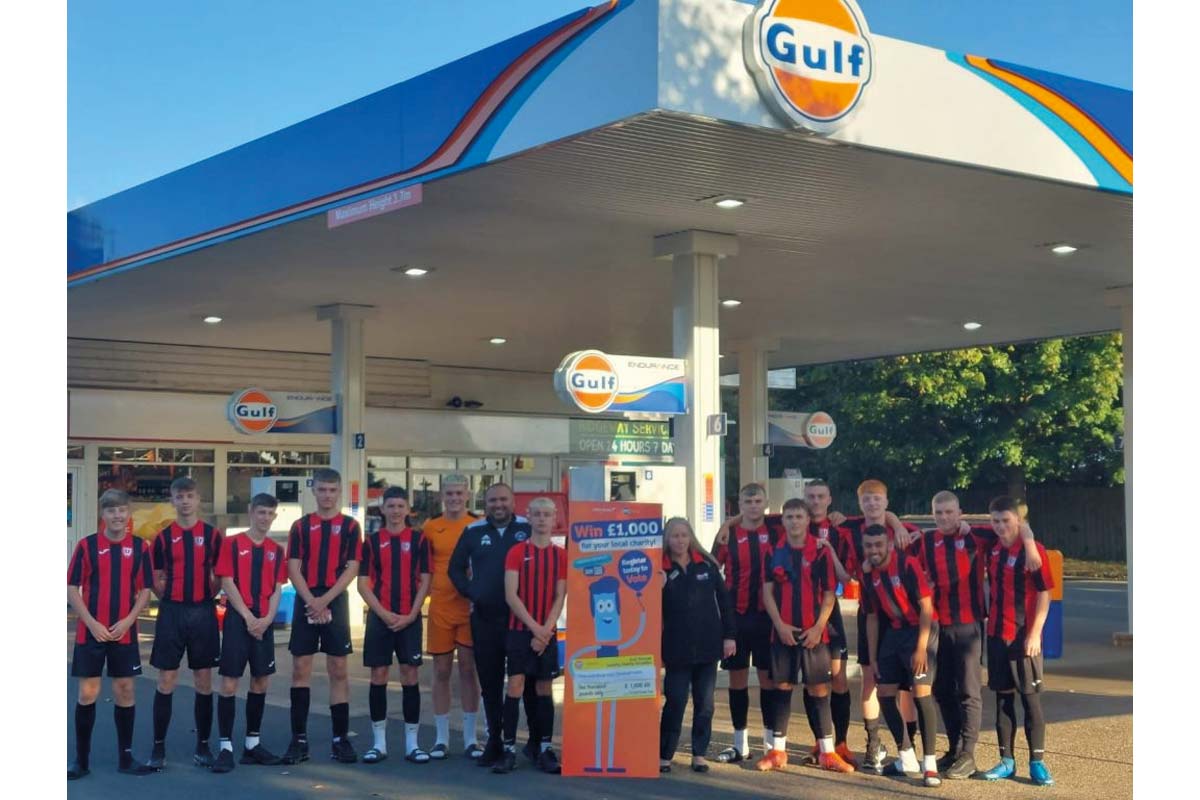 MORE than £50,000 has been distributed to good causes across the UK thanks to Gulf Retail's Oomph loyalty programme.
Through the loyalty programme, participating Gulf forecourt retailers can nominate local charities and worthwhile causes for the chance to receive a £1,000 grant. Gulf distributed 10 prizes of £1,000 each quarter.
One of the most recent groups to receive a £1,000 donation was Tyne and Weir HSG, a junior football club playing in the Northumberland League.
The team's coach Paul Kirkton commented: "I still can't believe we've been so lucky, the petrol station I go into every day put my football team forward a few months ago and I had forgotten about it. When I went to the garage and they told me our team would receive £1,000, I thought it was a wind up."
Gerry Welsh, retail manager at Gulf, said the Oomph platform allows retailers to engage "more meaningfully" with their customers.