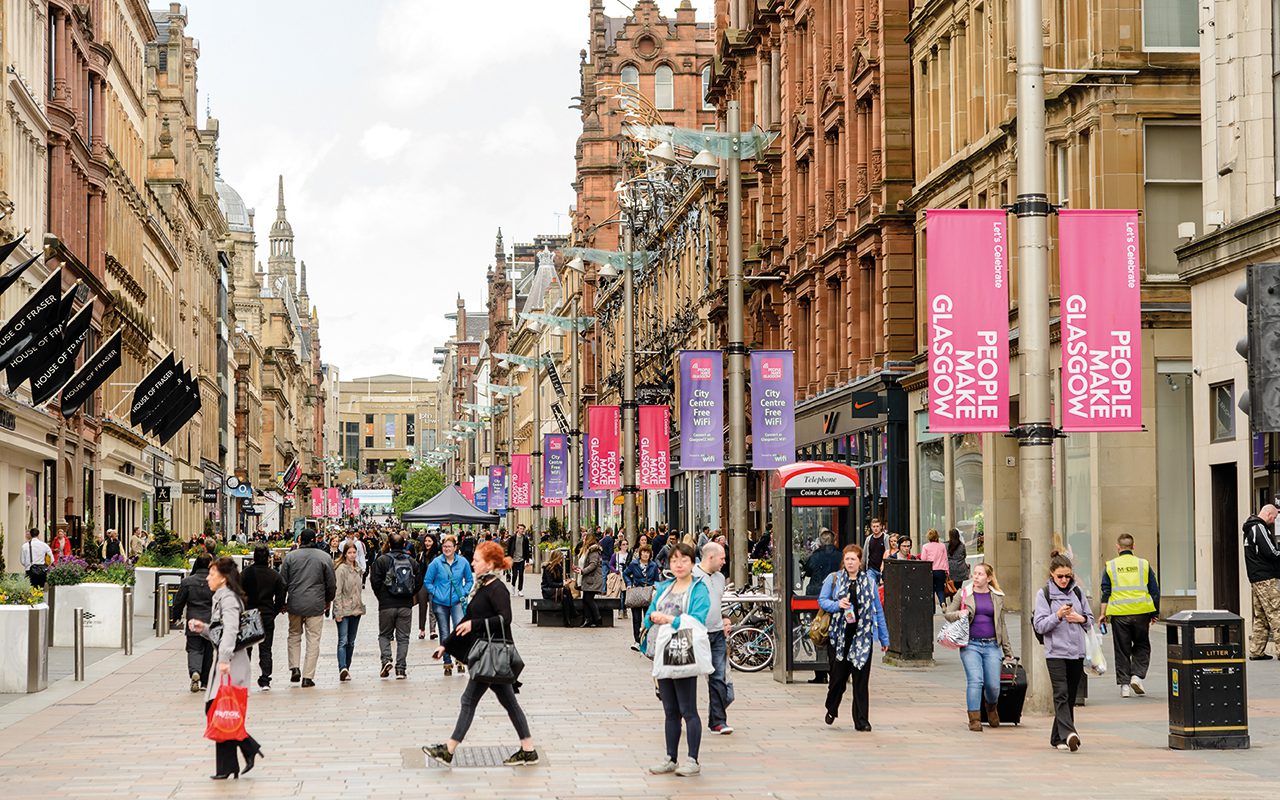 THE Scottish Retail Consortium has called for the Scottish Government to do more to support the high street, following the publication of dire footfall figures covering the festive period.
According to SRC-Sensormatic IQ data, Scottish footfall decreased by 22.8% in December against the same period in 2019 – the last festive trading period before the pandemic hit.
For the fifth consecutive month, Scotland saw the deepest decline in footfall out of all nations in the UK.
Shopping centres were hit particularly hard, with footfall for the four-week period to 1 January 2022 down 31.9% on 2019 figures.
David Lonsdale, director of the SRC, said the figures show the Scottish Government must increase support for retailers. He called for the Scottish Government to introduce grants for shops, such as those introduced in Wales as part of the Welsh Government's most recent Covid support package, as well as scrapping the cap on business rates relief announced in the Scottish Government's budget. On 9 December, Scottish Government finance secretary Kate Forbes announced that the 100% relief on business rates for retail, hospitality and leisure businesses would end on 31 March, with a temporary 50% relief available for the first three months of the 2022/23 fiscal year – capped at £27,500 per rate payer.
Lonsdale also called for the Scottish Government to introduce a high street stimulus scheme similar to the voucher scheme introduced in Northern Ireland. Last October, the Northern Ireland Executive rolled out a £145m high street voucher scheme offering every resident in Northern Ireland aged 18 and over £100 to spend in local shops.
He said: "Shopper footfall in Scotland plummeted further last month, during what would traditionally be the busiest time of the year, as government instructions to work from home and socialise less coupled with the reintroduction of physical distancing in stores exerted a heavy toll.
"Visits to shops in December were down almost a quarter on the comparable period prior to the pandemic, plunging for a second successive month. December saw the weakest monthly figures for store visits since July and the biggest deterioration since June. Scottish footfall once again languished behind every other part of the UK other than London.
"It rounded off a profoundly worrying 'golden quarter' for Scottish shopkeepers, many of whom traditionally need strong pre-Christmas trading in order to tide them over the fallow winter months. It heralds an unnerving start to the new year for many retailers. Scottish Ministers must stand ready to support the retail industry further if these conditions are set to persist."