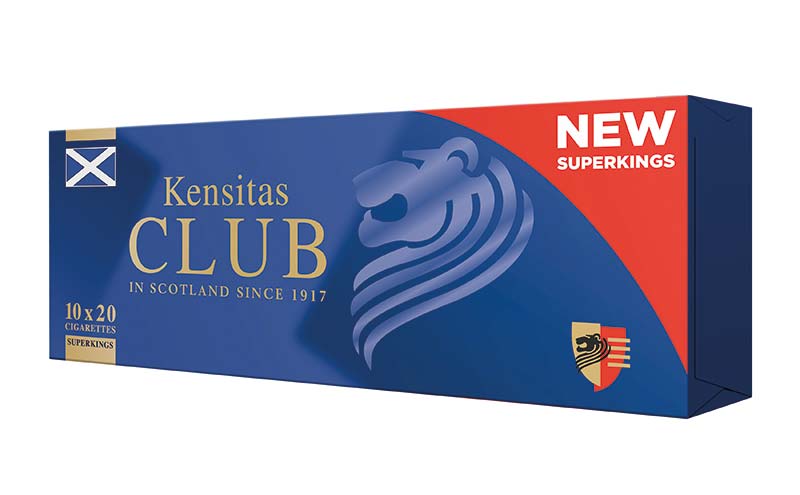 JTI has committed to maintaining a low price point for its Kensitas Club cigarette brand.
The Scottish cigarette brand, which was relaunched with a new look and lower RRP in 2018,  is available at £9.75 RRP across its Kingsize and Superkings formats.
JTI said its decision to keep the RRP low across the Kensitas Club factory-made cigarette range "reflects consumer demand for ultra value" cigarettes.
Mark McGuinness, marketing vice president at JTI UK, said: "We understand that for many existing adult smokers, price plays a large role when choosing which brand to purchase. JTI's decision to keep the RRPs low for Kensitas Club Kingsize and Superkings will allow retailers and wholesalers to tap into the ultra value ready-made cigarette sector that accounts for a large portion of the RMC market.
"We're confident that the new RRP will provide Scottish retailers and wholesalers with a fantastic opportunity to drive incremental sales and capitalise on over 100 years of success for the Kensitas Club brand."