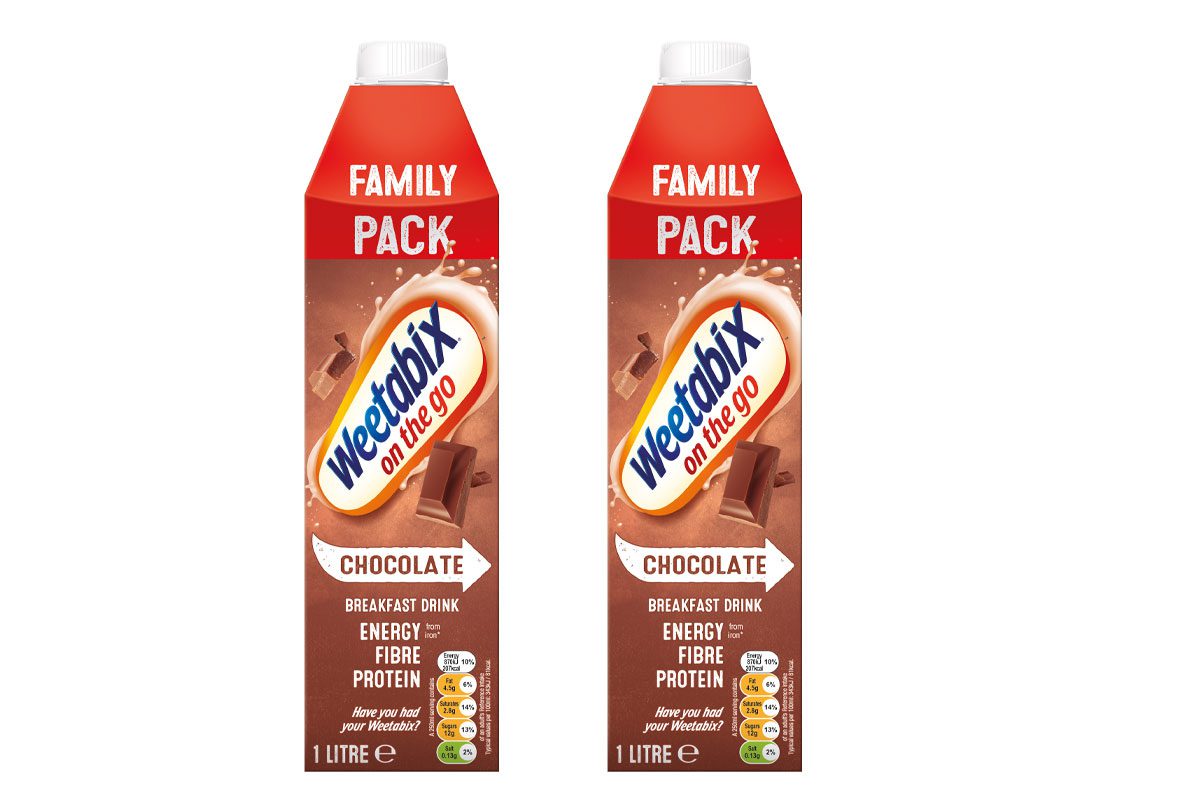 WEETABIX has launched a larger pack format for its On The Go drink, which the brand reckons should appeal to busy families looking for convenience in the morning.
The 1L family cartons are available across Weetabix On The Go's two top-selling flavours – Chocolate and Strawberry.
Following an initial launch in Morrisons, Weetabix has further listings scheduled for 2022. Both packs are priced at £2.50 RRP and are HFSS compliant – with one portion containing the same amount of sugar as a glass of milk.
Emma Varlow, general manager at Weetabix On The Go, said: "It's important to us that we continue to meet ever-evolving shopper needs.
"We know that families are looking for convenience and value more than ever and our one litre range will offer just that.
"It's been great to see impulse sales of our single bottles grow in recent months, as people return to on the move behaviours, but with a good amount of our consumption still taking place in the home, this is an affordable solution to keep everyone 'on top' during busy mornings. "