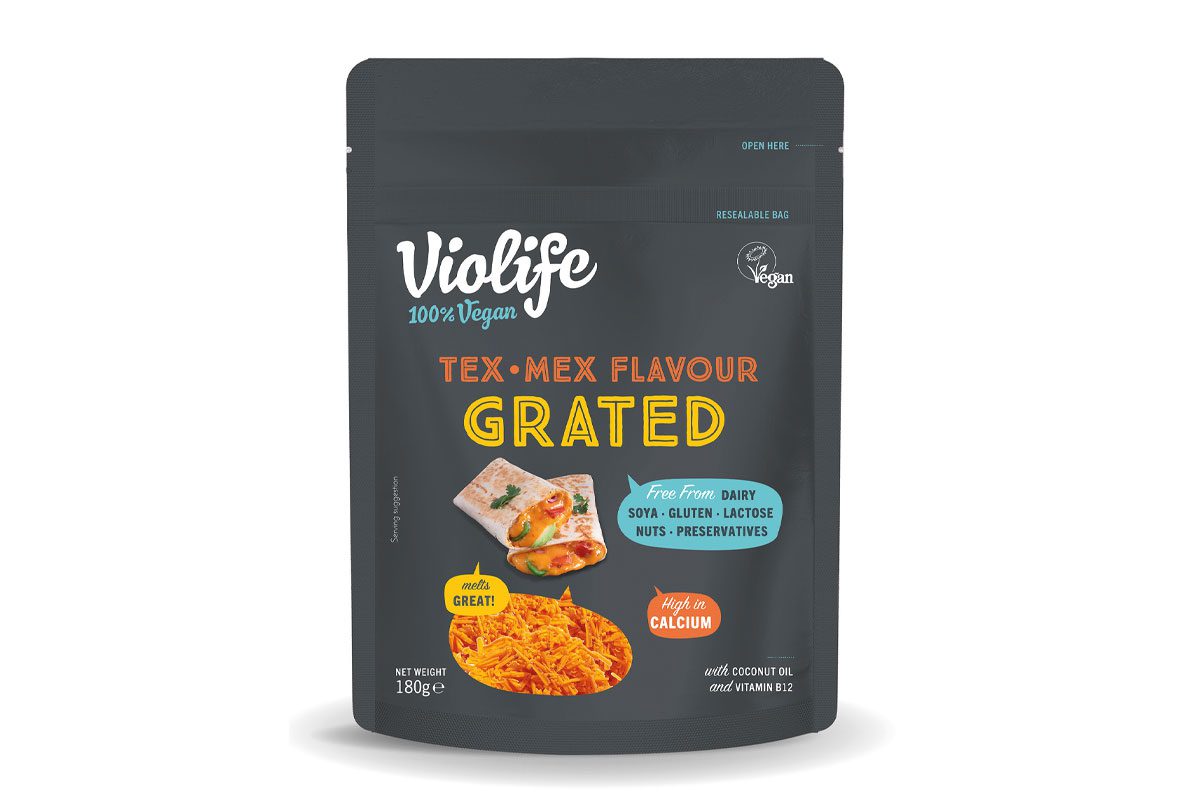 VEGAN alternative brand Violife has been firing on all cylinders when it comes to NPD, with the launch of three new dairy-free cheese SKUs and an alternative cream product.
The three new vegan cheeses are Violife Le Rond Camembert Flavour, Tex Mex Flavour Grated and Mozzarella Flavour Slices.
All three vegan-friendly cheeses are currently available in Waitrose stores. Le Rond Camembert is priced at £3.00 RRP, with Tex Mex Grated and the Mozzarella Flavour Slices at £2.65 RRP.
Violife has also launched its first ever vegan alternative to cream.
New Viocreme initially launched in Asda and Ocado.
According to Violife, its Viocreme can be cooked, baked and poured "just like dairy cream."
The new SKU is 100% vegan and also free from soya, gluten, lactose, nuts, preservatives and emulsifiers.
Bianca Harris, senior marketing manager, Violife said: "At Violife we're committed to continue innovating the dairy alternatives category and are thrilled to see our first cream alternative, Viocreme, hit shelves."