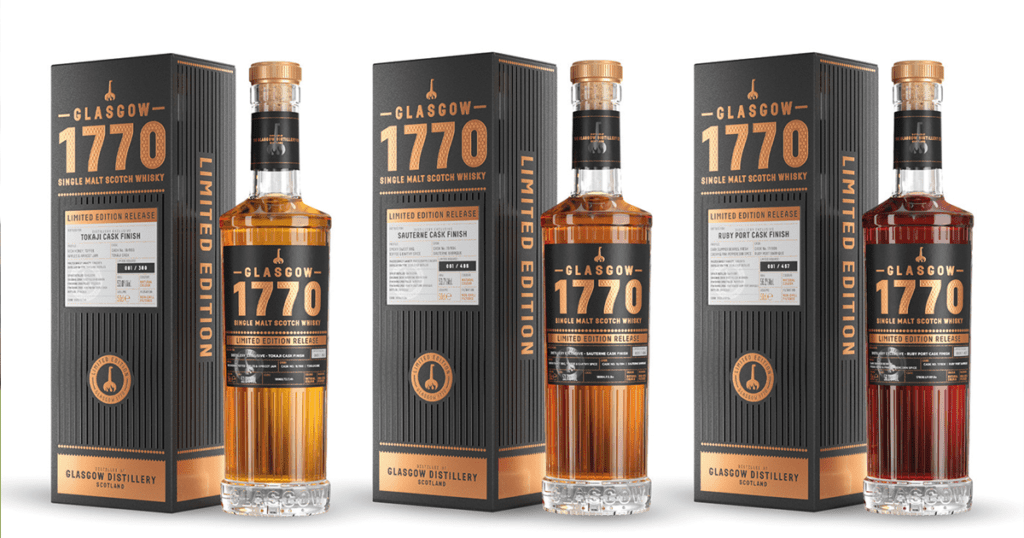 GOOD things come in threes, so the saying goes, and The Glasgow Distillery reckons it has proven just that with the launch of a trio of limited-edition whiskies.
The three Glasgow 1770 Single Malt Scotch Whiskies are available from the distillery's website with a Ruby Port Cask Finish (56.2% ABV), Tokaji Cask Finish (53% ABV), and Sauterness Cask Finish (53.7% ABV).
Liam Hughes, chief exec and co-founder of The Glasgow Distillery, said: "With these three limited edition releases, we're showcasing the incredible flexibility and versatility of our single malt by combining the different spirit styles with a range of interesting casks that we have been experimenting with at the distillery over the past couple of years.
"I'm really proud to be able to offer these three releases as an insight into what we get to see every day working at the distillery – innovation, experimentation and above all a commitment to quality."
Mike Hayward, co-founder and director of distillery and brands, said: "We're excited to offer our customers a glimpse 'behind-the-curtain' and into the experimentations and cask-finishing trials we have been running recently."