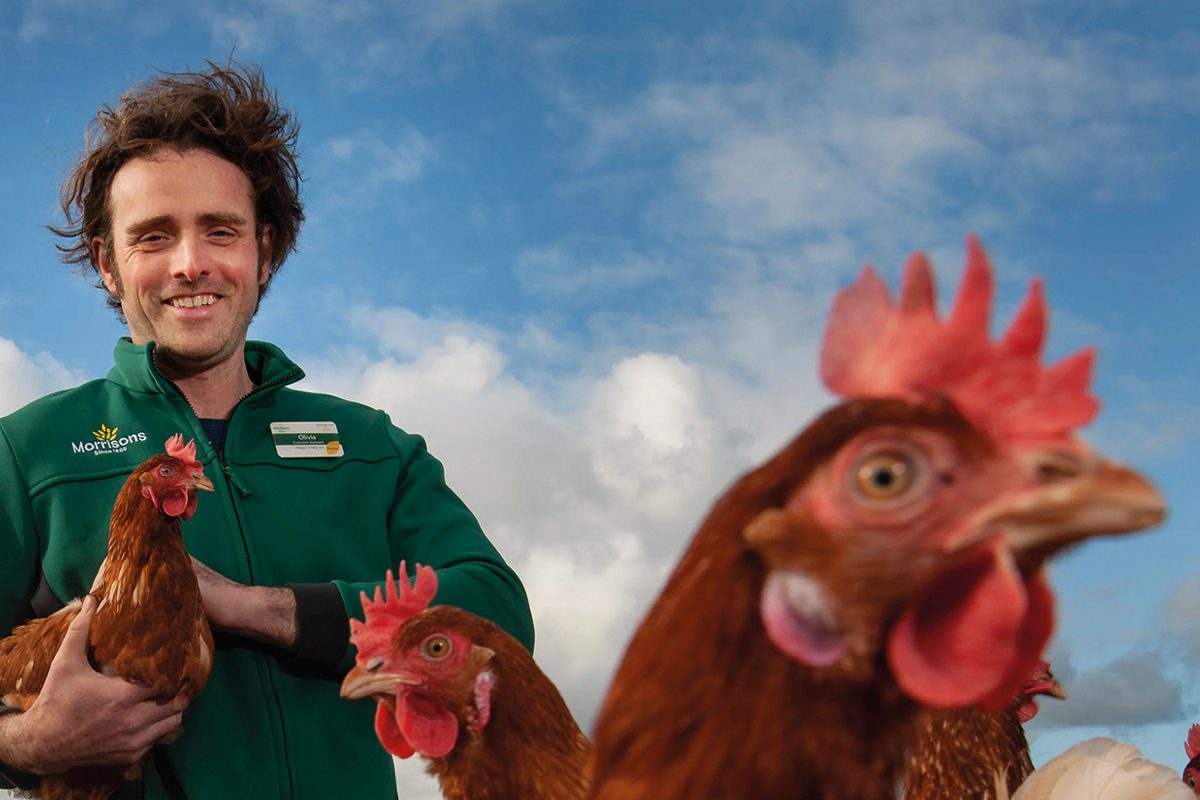 MORRISONS has announced it plans to introduce carbon neutral eggs this year.
The supermarket said it will achieve this by reducing the amount of soya in its hen's feed and replacing it with insects that have been fed on Morrisons' own food waste.
The new feed has been brought in across ten of the supermarket's farms to help reduce its CO2 emissions by 5,737 tonnes annually. Morrisons stated that 70% of emissions from the UK's supply chain come from feed, of which soya is a major contributor.
Sophie Throup, head of agriculture at Morrisons, said this new feed could be the future for egg farming.
She said: "Reducing soya from livestock feed is one of the key challenges for farms needing to lower their carbon footprint and we wanted to help find a solution.
"An insect diet could suit our hens better – they seem to enjoy it – and the nutritional and added health benefits are notable."
The insects have been developed by agritech company Better Origin. Fotis Fotiadis, chief executive and founder of Better Origin said collaboration will be key to achieving net zero emissions.
He said: "Achieving Net Zero is a massive challenge that needs collaboration and determination, and we hope this is the year that more food providers and producers take meaningful action."