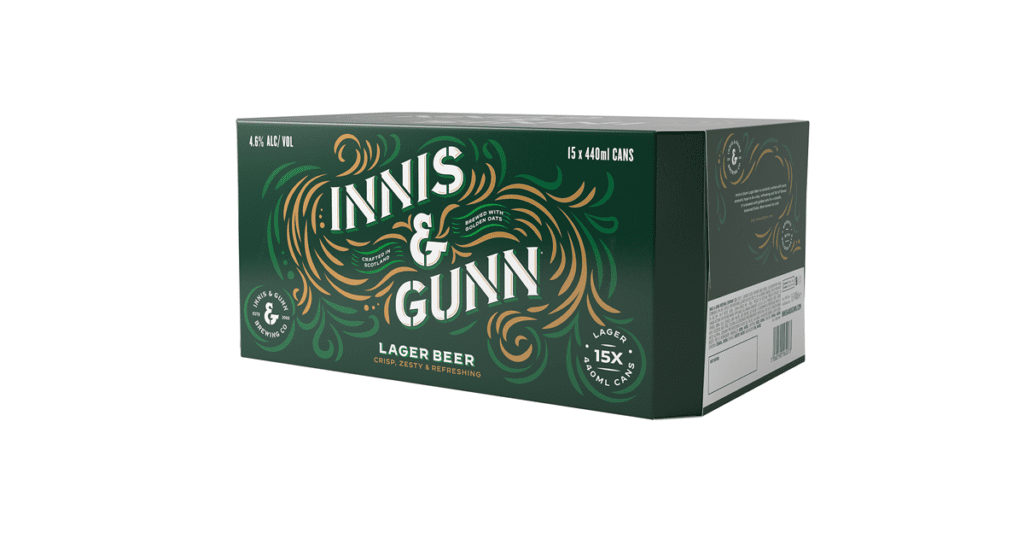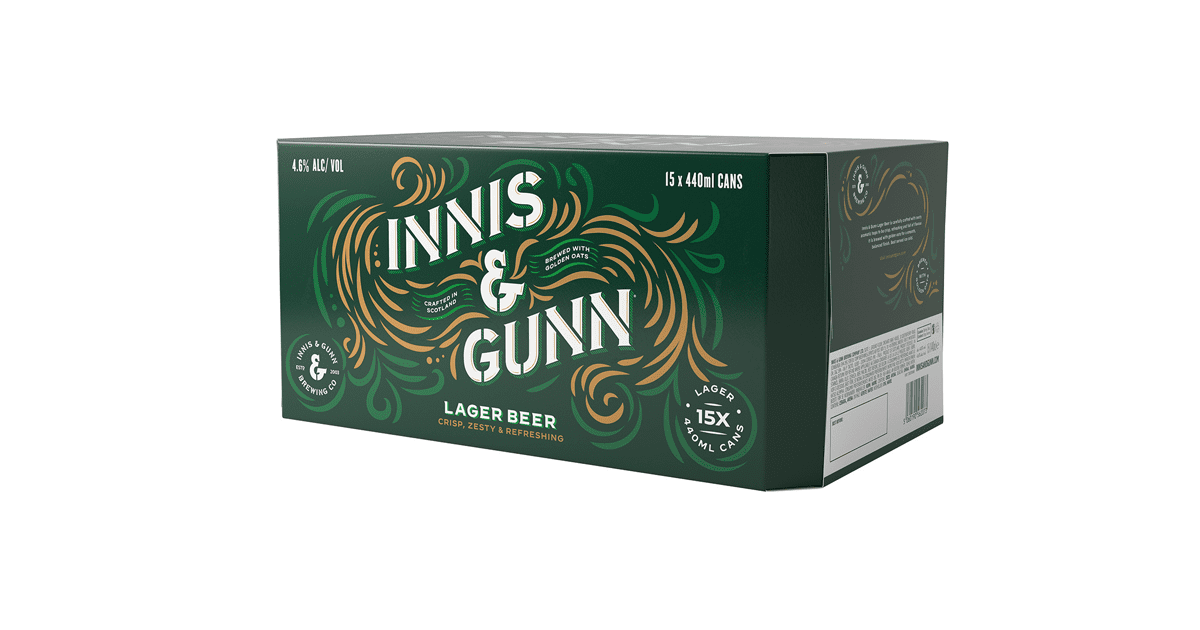 IT'S a case of new year, new me for Innis & Gunn, with the firm rolling out an updated design for its Lager Beer variant and IPA range.
The rollout of new look packaging coincided with the introduction of a new, larger pack format.
Innis & Gunn Lager Beer is now available in a 15-pack 440ml can format, in over 30 Tesco stores and close to 30 Sainsbury's stores across Scotland.
The Scottish brewer has also gained increased distribution for its 4x400ml format south of the border.
Dougal Gunn Sharp, founder and master brewer, Innis & Gunn, said: "The new look for our Lager Beer and IPA range is bold, vibrant and premium and better matches the award-winning beer inside.
"This portfolio of beers has become so recognisable for their flourishes and colour ways, we wanted to evolve, elevate and modernise as we continue to push forward with our ambitious growth plans, of which this activity is a key part."