Blairgowrie-based shopfitting firm SteamPunk hopes to shake things up in convenience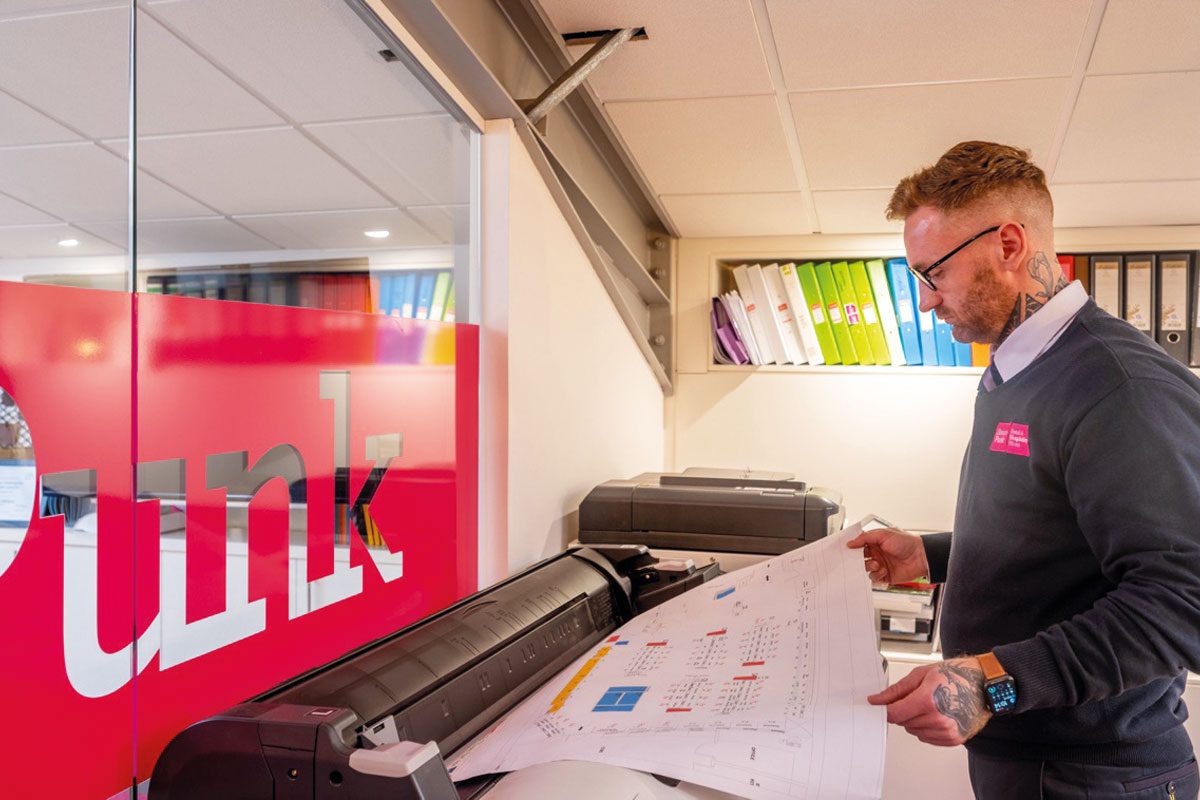 TURNING spaces into beautiful places is the motto at SteamPunk, the Blairgowrie-based shopfitting firm looking to shake up store interiors in Scotland.
Darren Wilson, director of SteamPunk, said one of the firm's goals this year is to build its reputation with Scotland's c-store retailers and he highlighted some of the work the firm has already carried out as evidence of its prowess.
"The company goals for next year are to be more visible within the convenience retail environment, grow within these circles gently and to showcase our talents as a company as we continue to be noticed.
"Over the past 12 months we have been working closely with CJ Lang, delivering their estate-owned food to go rollout. We have completed 70 units for them.
"We have also completed three Baynes Bakery Stores, with one being their flagship 'drive through' store in the busy hub of Hillington in Glasgow. More recently, we completed their Carron Fish Bar in Stonehaven," he said.
According to Wilson, SteamPunk's position as a relative newcomer to the convenience retail sector is something of an advantage for the firm.
Wilson reckons SteamPunk can bring new ideas to Scotland's c-store retailers, which should help their stores stand out from the competition.
"At SteamPunk, we genuinely love what we do and that is evident in our delivery and relations building with clients.
"We are not a stale company that has existed for 20 to 30 years in this environment. We are fresh, enthusiastic and vibrant.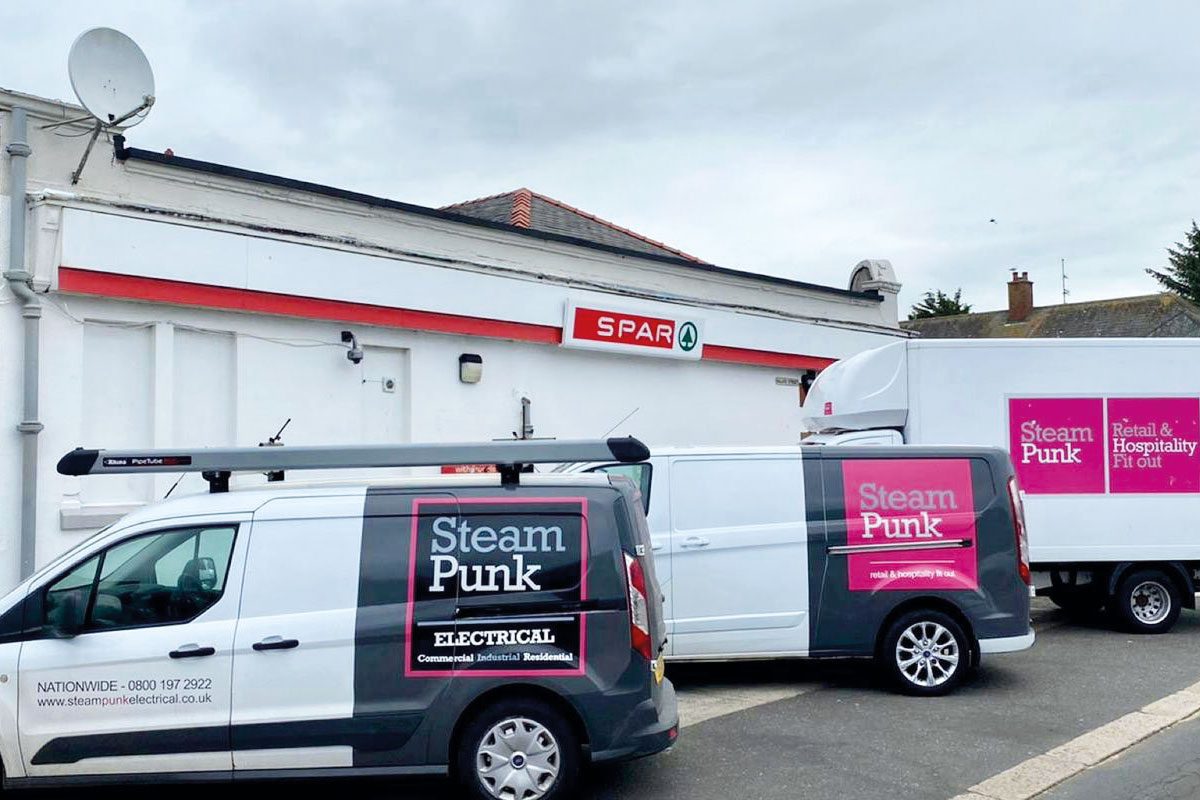 "We aim to give the industry a good shake up and wake up, to evolve convenience retailers to the possibilities of investing in different interiors – to enhance their income streams to a whole new level beyond their own goals," he said.
As SteamPunk pursues growth in the convenience sector, it will no doubt draw on its experience working with businesses in the hospitality sector, meaning it's got plenty of expertise when it comes to designing an interior with a hot food focus.
Wilson was bullish about the prospects of food to go within convenience and he suggested that SteamPunk's combination of experience and expertise could help retailers take their offer to the next level.
"We have a design bank full of new and exciting trends to showcase all convenience retail stores in a whole new light.
"We firmly believe that food to go hasn't been fully explored yet. Yes, there are several small offerings out there, but has it been showcased correctly?," he said.
Food to go has certainly improved in the convenience channel in recent years, but Wilson said there are still better examples to be found in other markets.
The SteamPunk director highlighted the excellence on display across the Irish sea as an example of the kind of opportunities retailers could unlock with the right offer.
"You just have to look to Ireland – they are streets ahead of Scotland and have been for over 20 years.
"The food to go concept is only starting here and there's more out there than a simple bacon roll and a can of Red Bull.
"A retailer with a smart head, an open mind and a desire for additional income will thrive if they invest now," he said.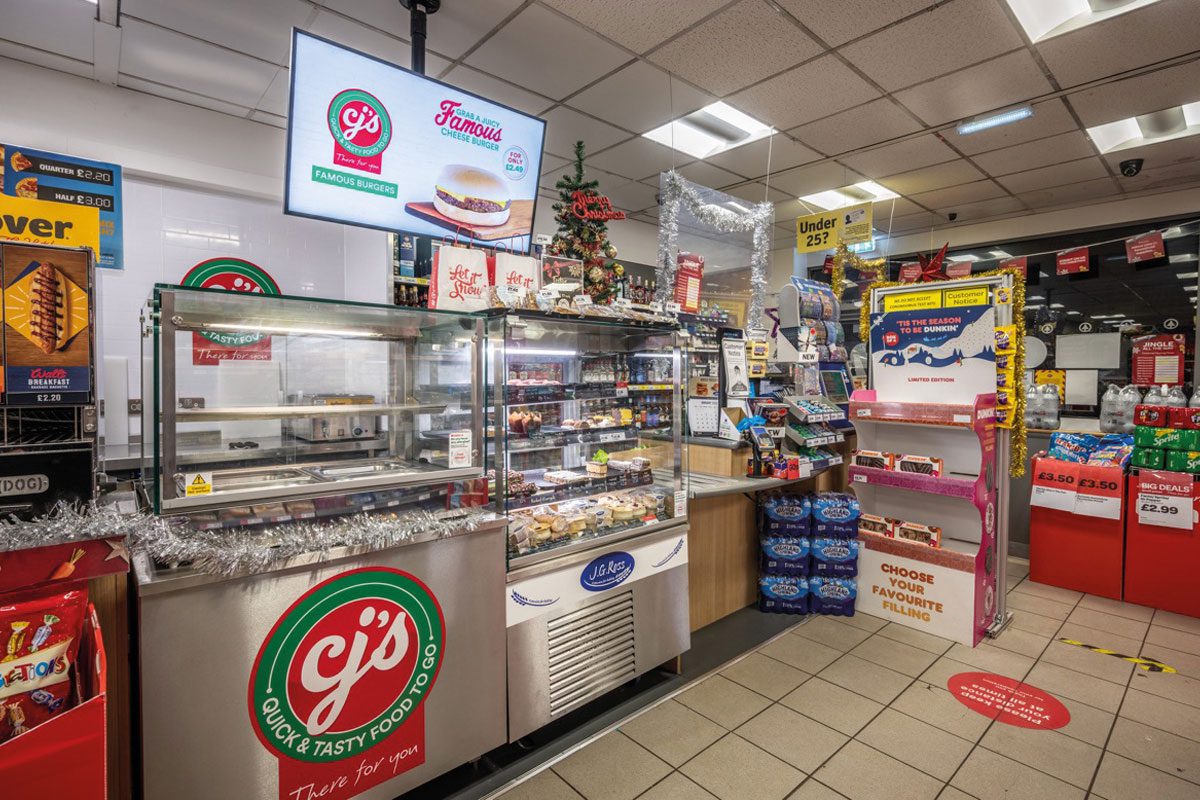 It's one thing having the money to invest, it's another to know how to spend in a way that will maximise return.
For retailers looking to splash cash on a c-store refit, Wilson said the key is to draw on the knowledge of industry professionals. A strong relationship with a shopfitter should assist with this, as Wilson explained.
"For anyone looking to invest in a new interior or shopping concept, the first thing they should do is engage with a contractor who has the credentials to design and deliver seamlessly.
"We have a full design team that will take care of any stress and pressures this causes to retailers who are looking for different or additional income streams, whether it's a simple bolt on of food to go or a new product enhancing counter, to a full interior and refrigeration redesign.
"We carry a wealth of project management experience, we use our own employed fit out teams, we control our own lead times as we manufacture, we are not at the mercy of second rate sub-contractors.
"We do exactly what we say we will and deliver when we agree to or before.
"It really is a simple process here at SteamPunk. We are here to help and understand the needs of the client and explore new and exciting trends in interior fitting out," he said.
• SteamPunk Shopfitters specialist interiors company is based in Blairgowrie. The firm has a full in-house design department, joinery and manufacture workshop, site fit out teams, and a full managerial office base.