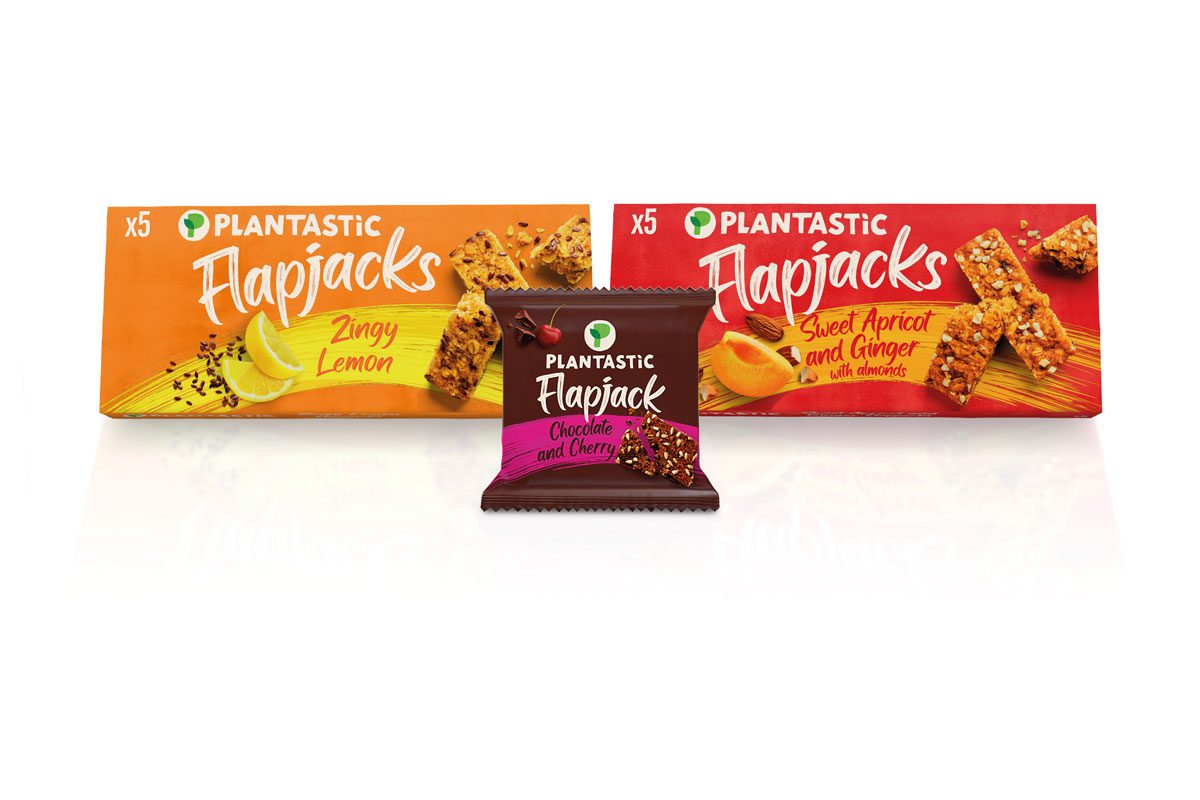 PREMIER Foods' plant-based flapjack range has a new look and flavour thanks to a packaging overhaul and reformulation.
All three Plantastic Flapjacks variants have been updated with new recipes and redesigned packaging, which Premier Foods reckons will improve the brand's standout on the shelf.
Hong Sim, brand director for plant-based food at Premier Foods, said: "At Plantastic, we're big believers that free-from doesn't have to mean free from flavour, and our refreshed Flapjacks range is no exception.
"We have created three delicious new recipes that include some of the nation's favourite flavour combinations, giving shoppers a truly indulgent experience, while being 100% plant-based."
The Plantastic range comprises Chocolate & Cherry, Apricot & Ginger, and Zingy Lemon Flapjacks, in five-piece multipacks and singles priced at £1.99 and £1 RRP respectively.