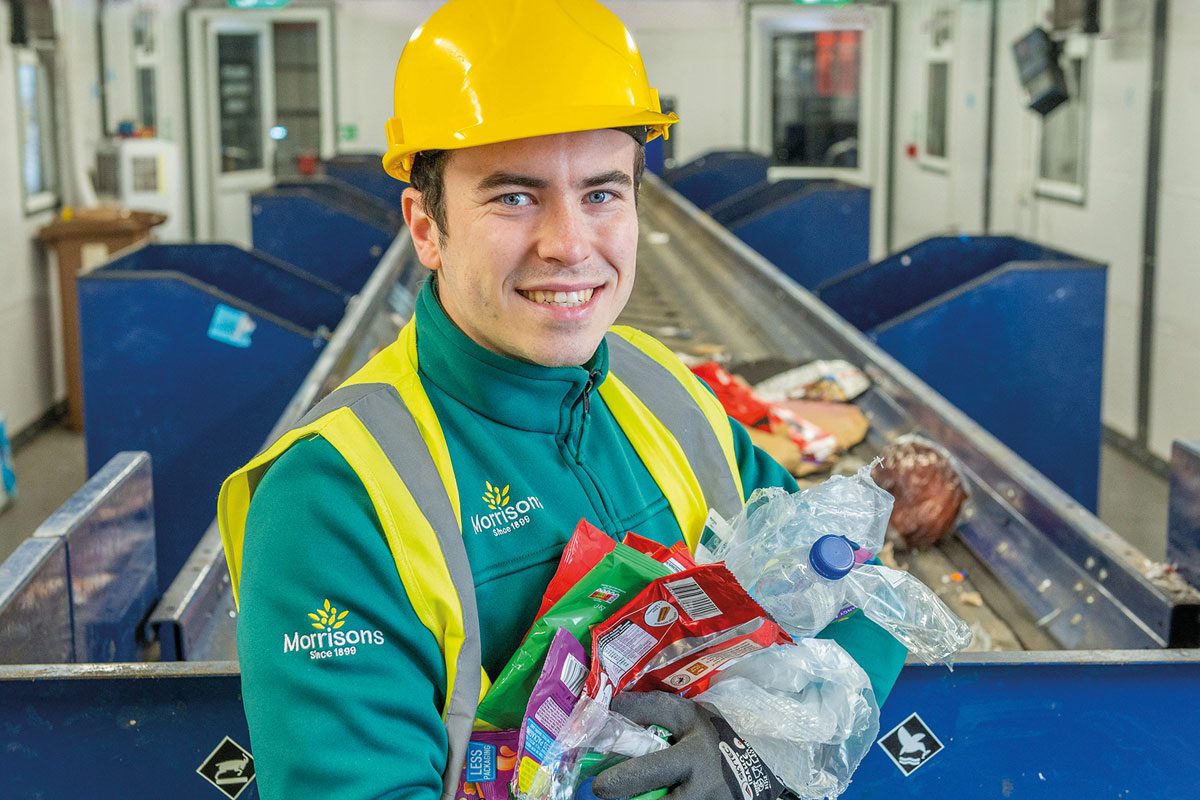 MORRISONS has acquired its own recycling operation.
The supermarket has partnered with recycling plant specialists Yes Recycling to construct the new site in Fife which will work to reprocess 'hard-to-recycle' soft plastics. Morrisons said the recycling plant is the first of its type in the world.
Omer Kutluoglu, co-owner of Yes Recycling, said: "This is a ground-breaking site which uses new patented plastic recycling technology, which we've developed over the last seven years.
"It is a blueprint for the future and will help to kick-start the UK's plastics recycling industry."
Morrisons said that the hard-to-recycle soft plastics will be sent to the new recycling plant from its Morrisons Bellshill distribution centre.
The supermarket has also committed to recycle and reuse the equivalent amount of plastic it puts on the market within its own recycling facilities by 2025.
Jamie Winter, procurement director at Morrisons, said: "Lots of work has been done by retailers to reduce plastic, but little to recycle what remains.
"We're taking on that challenge and making a significant investment in a state-of-the-art soft plastic recycling site."