ScotGov bins summer 2022 implementation for DRS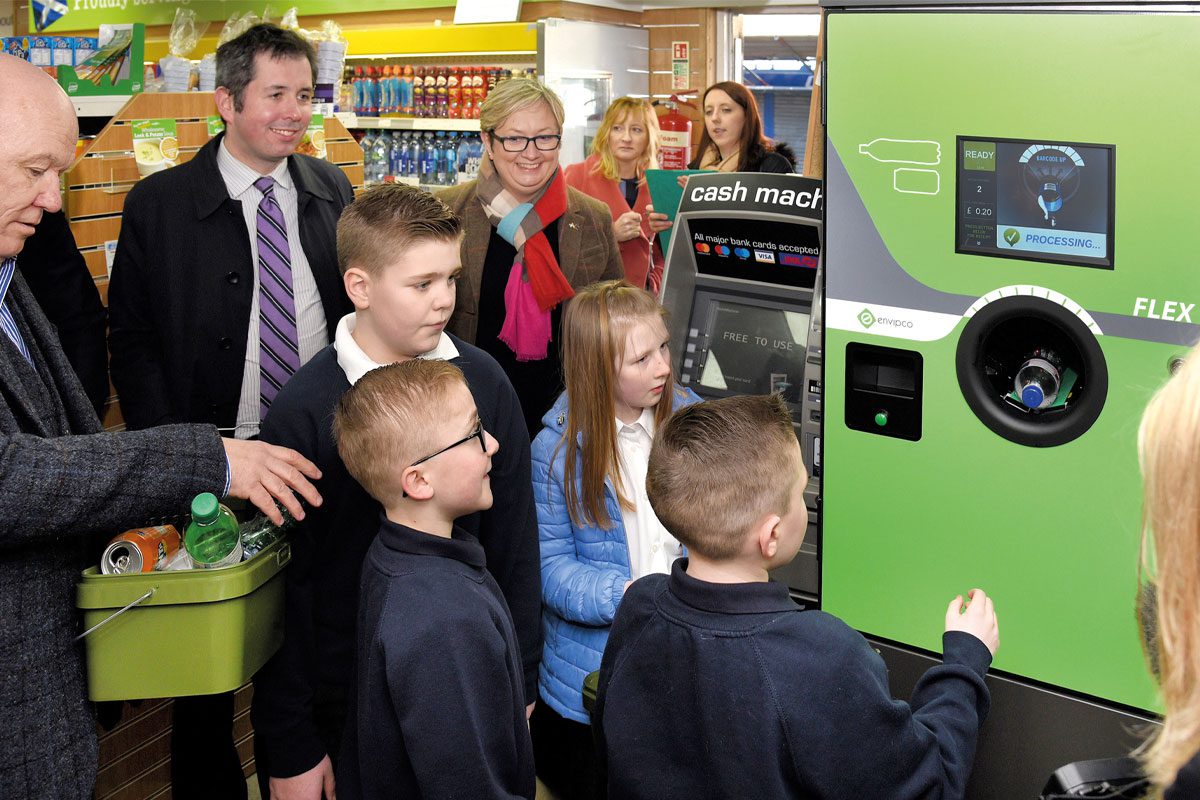 THE Scottish Government has once again delayed the implementation of the deposit return scheme.
Circular economy minister Lorna Slater MSP announced that the UK Treasury had confirmed VAT would be applied to deposits in the scheme. This means consumers would need to pay a further 4p which would not be refunded with the deposit.
As Scottish Grocer went to press, the Scottish Government had not yet announced a new implementation date for DRS or a solution to the VAT issue.
Ferhan Ashiq, NFRN Scottish District President, said he welcomed the decision, as it gives businesses more time to prepare for DRS, but called for the Scottish Government to provide more clarity.
"Businesses need more clarity in order to prepare more for the scheme and its substantial costs.
"These delays do give us some breathing space but we need clarity from the Scottish government when we can expect the scheme to go live."
Mo Razzaq, of Premier Mo's in Blantyre, also expressed dismay at the announcement, particularly as it came in the context of rising costs for retailers.
"We're very frustrated with the announcement, we understand the issues that have come up because of the pandemic and Brexit but retailers are struggling without a clear timeline to work to here.
"There will be a struggle to recoup from these costs. Smaller retailers also have to look into sacrifcing some selling space as well to implement new deposit return machines which will add to the cost for them.
"All in all, frustrated really is the word here. The government isn't looking to retailers in this situation, they need to give us a date to aim for otherwise there are just going to be more failures.
"Retailers are now in limbo here and this is on top of current costs with energy and power prices, rising minimum wages and the financial hit Covid has had with more staffing hours to cover people falling ill. We're already under a lot of pressure," he said.
Dr. John Lee, head of public affairs for the Scottish Grocers Federation, also expressed concern over the lack of a new DRS live date.
Dr Lee called for the government to work more closely with the convenience retailing industry to ensure that the new date for DRS works for everyone.
"The Minister stated that further industry engagement is required before she can announce a revised date.
"It is vital that this engagement happens as quickly as possible and that the Minister returns to Parliament before the end of this year to announce a new date.
"Retailers need clarity about go live before they can make crucial decisions on installing RVMs, applying for exemptions and preparing for DRS," he said.
Ewan MacDonald-Russell, head of policy for the Scottish Retail Consortium, said that the delay could provide an opportunity to create a better deposit return scheme, adding that the abandoned summer 2022 date would not have been feasible.
He said: "Whilst retailers have already made significant investments to prepare for the scheme, there was no realistic chance they could accommodate the impact of the Covid pandemic without impact, never mind the further challenges presented by the EU exit and the UK government's decision to apply VAT to the 20p deposit that customers will face.
"With no realistic chance of the scheme being successfully launched next year, the Scottish government needs to announce a new go-live date which will allow retailers to focus their efforts on delivering an ambitious world class deposit return scheme."
A Scottish Government spokesperson said: "We remain fully committed to implementing Scotland's deposit return scheme, which will be a UK first. It will increase recycling and cut littering, and help to meet Scotland's world leading climate targets.
"Scotland's scheme will be among the most environmentally ambitious and accessible in Europe, including tens of thousands of return points for plastic, metal and glass containers, as well as pick-ups for online deliveries.
"Industry has made progress, including the establishment of a scheme administrator, Circularity Scotland.
"This has been done in trying circumstances, with those sectors responsible for delivering the scheme facing unprecedented disruption as a result of the pandemic and Brexit."