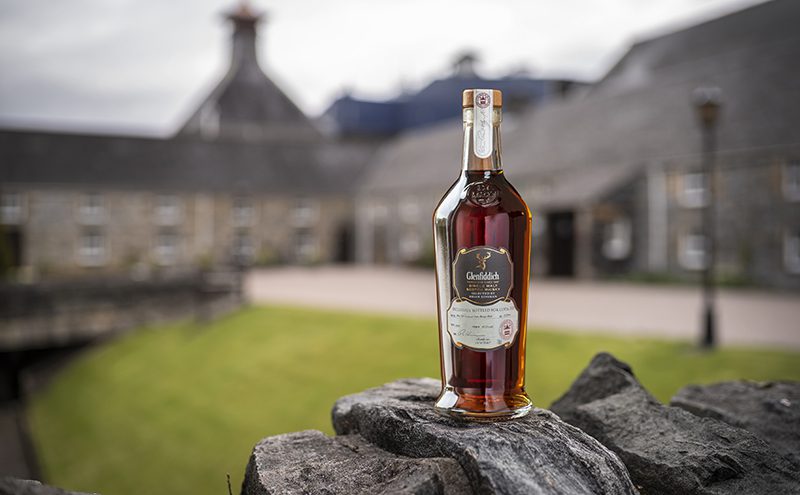 WILLIAM Grant & Sons is set to auction a commemorative COP26 expression of Glenfiddich to raise funds for Stop Climate Chaos Scotland – a coalition of 60 organisations seeking to raise awareness of climate change issues.
Glenfiddich distillery created Glenfiddich 26 Year Old in partnership with Stop Climate Chaos Scotland to commemorate COP26. World leaders and conference attendees had the chance to sample the limited-edition dram at tastings led by brand ambassador Mark Thomson, but the auction marks the first time the expression has been made available to the wider public.
A total of 100 bottles will be available at auction through Royal Mile Whiskies. The auction will run from 22 November to 29 November.
The charity auction is the latest piece of environmentally focused work from Glenfiddich. Other recent activities include the launch of a sustainable transport initiative – 'Fuelled By Glenfiddich'. This involves converting production waste and residues into low carbon fuel that the distillery is starting to introduce to some of its transport fleet.
Claudia Falcone, global brand director at Glenfiddich, said.: "Glenfiddich is a brand that encourages us to individually and collectively push boundaries and always consider the next step. It has taken more than a decade for Glenfiddich to become the first global spirits brand to process its production wastes and residues into biogas fuel to power some of its trucks. We're honoured to support the wider sustainability agenda.
"By releasing the 26 Year Old in partnership with Stop Climate Chaos Scotland, we hope to bring attention and inspiration to continued climate change progress through our one-off auction of the limited-edition commemoration bottle."
Alistair Dutton, board member of Stop Climate Chaos Scotland, said: "We're pleased to be working with Glenfiddich and hope this incredible whisky will raise funds to tackle the climate emergency. The proceeds from the Royal Mile Whiskies auction will help Stop Climate Chaos Scotland members in their work to create a greener future for Scotland."