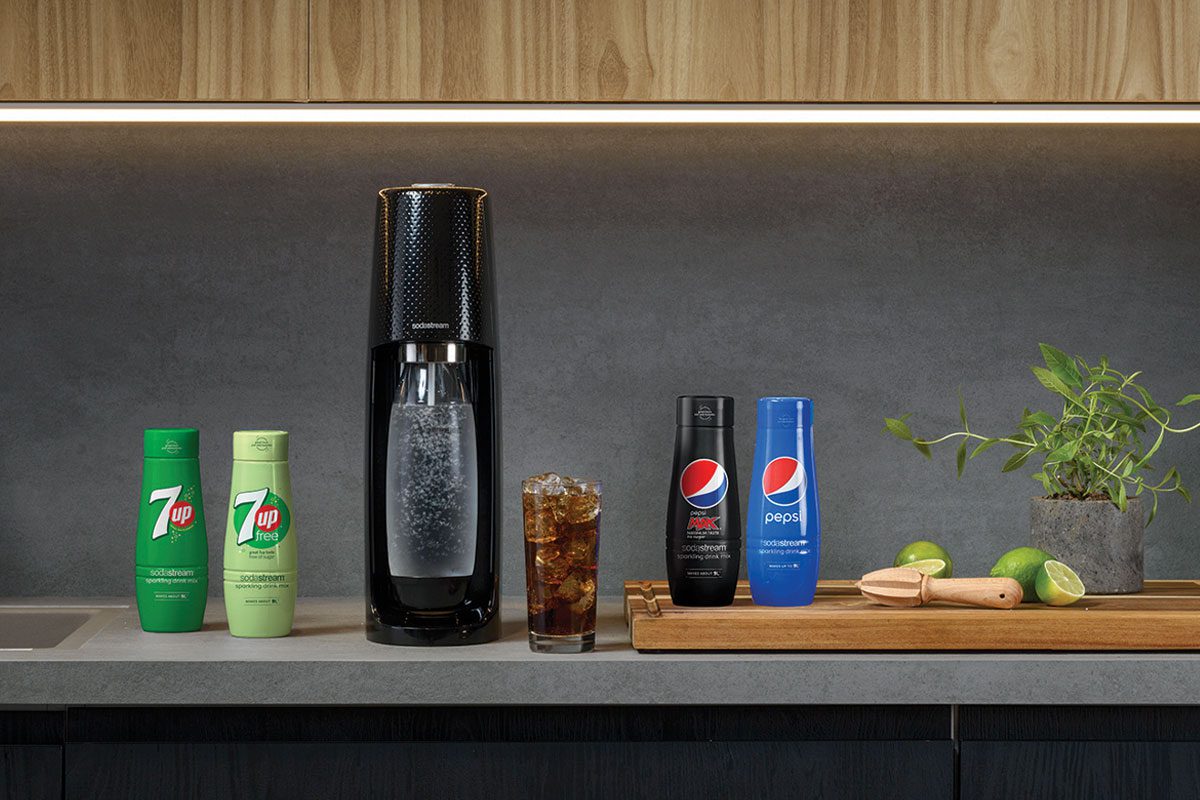 SODASTREAM has introduced PepsiCo flavours to its range for the first time in the UK.
Four of PepsiCo's soft drink brands can now be purchased as Sodasteam flavours: Pepsi, Pepsi Max, 7Up and 7Up Free.
The new flavours are available for £4.99 in Sainsbury's, Asda and John Lewis stores as well as from Sodastream's online site.
According to Sodastream, each 440ml bottle can make up to nine litres of the sparkling beverage, which the firm claims is a more sustainable option for consumers.
A spokesperson for Sodastream said: "Not only can Sodastream lovers now enjoy the great taste of PepsiCo beverages just as they like it, but they can do so conveniently from the comfort of their own home as well.
"It couldn't be easier. Simply add a dash of one of the delicious PepsiCo flavours to a glass of sparkling water and voila."