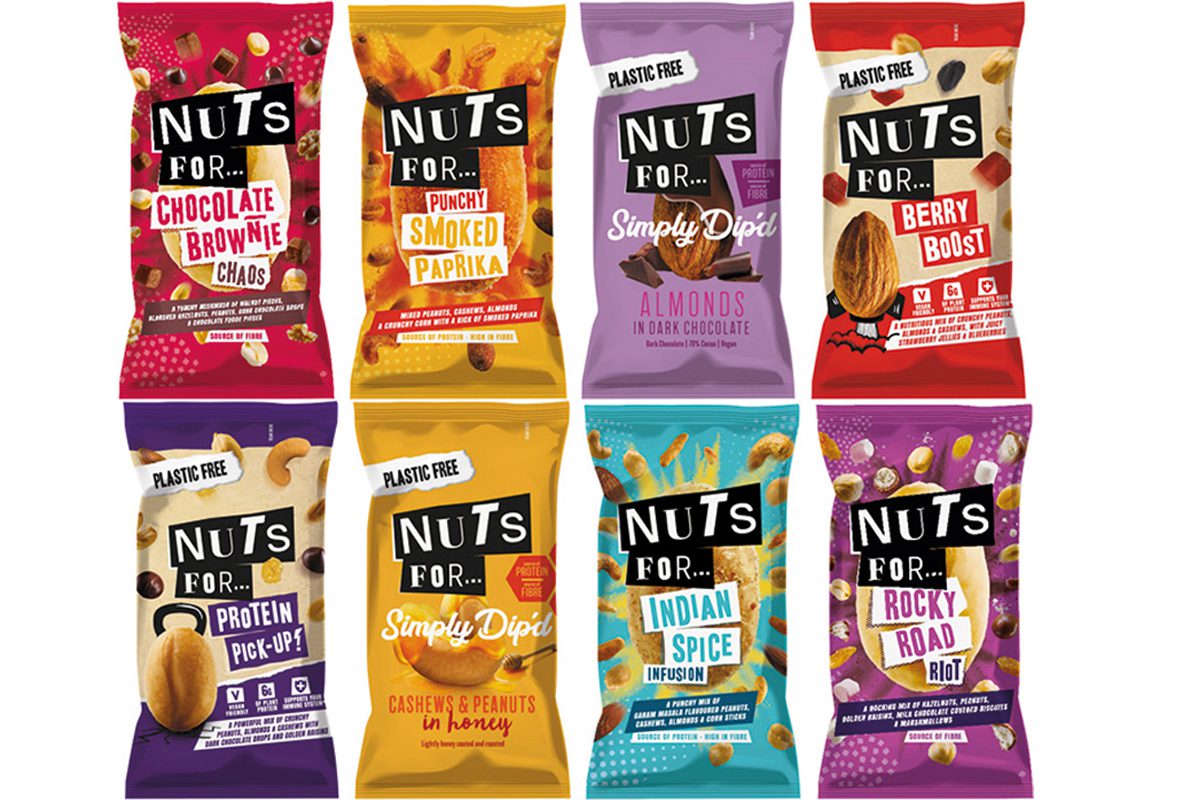 SUN Valley has brought its Nuts For range into the retail and wholesale channels, following what the firm described as a successful online sales performance.
The Nuts For range comprises a selection of sweet and savoury healthier snacks that include flavours such as Punchy Smoked Paprika, Chocolate Brownie Chaos and Simply Dip'd Almonds in Dark Chocolate.
The different variants come in single serve 30-35g bags at an RRP of £1 and three of the five current Nuts For range are non-HFSS under the anticipated government regulations.
Harris online research found that 86% of 25-34 year-olds who snack at least once every day are seeking health and flavour. Sun Valley reckons the brand's "rebel styling" and "street-smart flavour" should appeal to these consumers.
Alison Robson, marketing manager for Sun Valley, said: "We're delighted with Nuts For's disruptive design that delivers a loud and proud look with huge shelf stand out. Sure to catch shoppers' attention the range is packed with flavour and personality.
"Importantly for shoppers looking for great tasting, healthy snacks, our packs shout out the impressive product benefits including source of protein, high fibre content plus vegan credentials.
"All of this makes them hot tickets in retail."