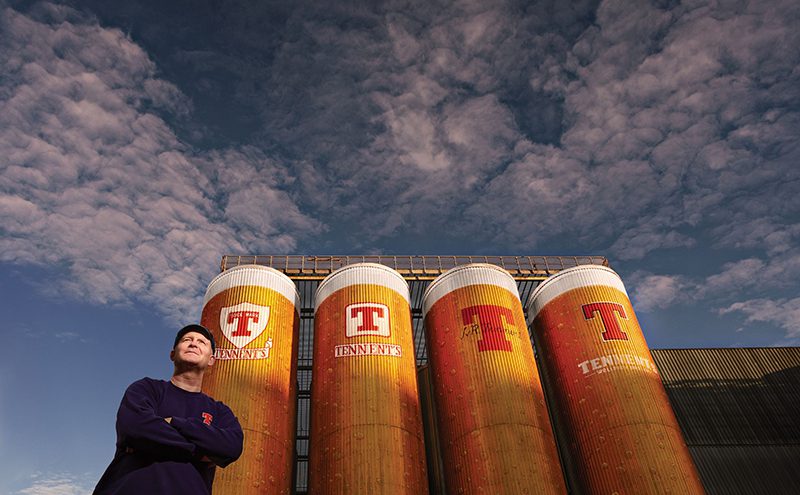 AS thousands arrive in Glasgow for COP26, Tennent's has launched a new multi-channel advertising campaign which aims to promote the importance of sustainable brewing practices.
The new outdoor campaign uses digital and PR media to highlight steps the brewer has taken to reduce its impact on the environment. These include: using 100% renewable electricity at its sites across Scotland; only ever brewing with local barley; and reducing the travel distance between breweries and bars.
Cameron Matthews, senior brand manager for Tennent's Lager, said: "As one of Scotland's oldest businesses, we take sustainability and the climate change crisis very seriously.
"We have been brewing from the same site in Glasgow for 450 years, and we certainly have ambitions to continue for the next 450 years."
Messaging from the campaign will appear at sites across Glasgow as well as newspaper wraps and social media sites. The campaign also features real-life portraits of Tennent's staff and suppliers.
Matthews added: "Like many businesses, we know there is still a lot of work to be done. We are committed to lasting environmental change, and want to lead by example in our industry.
"Our continued progress means we are now completely free of single-use consumer plastic, our brewery is zero-waste, and we only ever use renewable electricity at Wellpark."