Stirling city centre receives BID support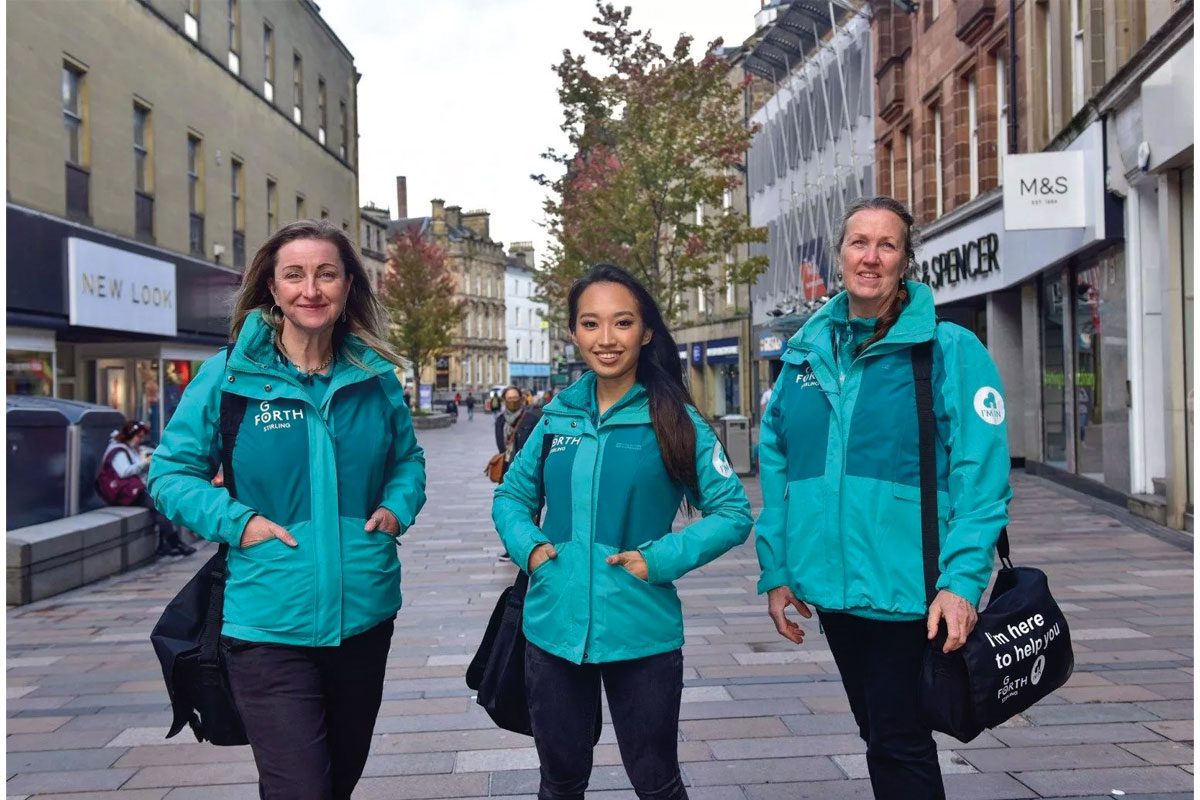 A NEW scheme has launched in Stirling with the goal of encouraging more shoppers to support their local high street.
Run by the Go Forth Stirling BID, the new scheme sees a team of ambassadors take to the streets to liaise with business owners and provide information and advice to visitors, residents and workers.
A team of three have been tasked with reporting and monitoring any environmental or anti-social behaviour issues they spot in the city.
The three ambassadors work in teams of two for eight hours a day from Tuesday to Sunday – plus seven days a week during school holidays.
Funding for the ambassadors programme comes from the Covid-19 BID Recovery and Development Fund.
Michelle Mahon, a former tour guide, commented on her new ambassador role: "I love being able to add a little bit of magic to someone's day and being a BID ambassador gives me the chance to do that.
"I'm super excited about having the chance to help people and offer advice in whatever situation it is needed and I feel that this job is going to make a real difference to Stirling."
• Go Forth Stirling BID was set up in 2017 and currently represents more than 600 local businesses.
Its key objective is to deliver projects and services which improve Stirling's trading environment to benefit businesses, shoppers and visitors.