Retail director Craig Brown discusses some grand ambitions and how the wholesaler is pursuing them.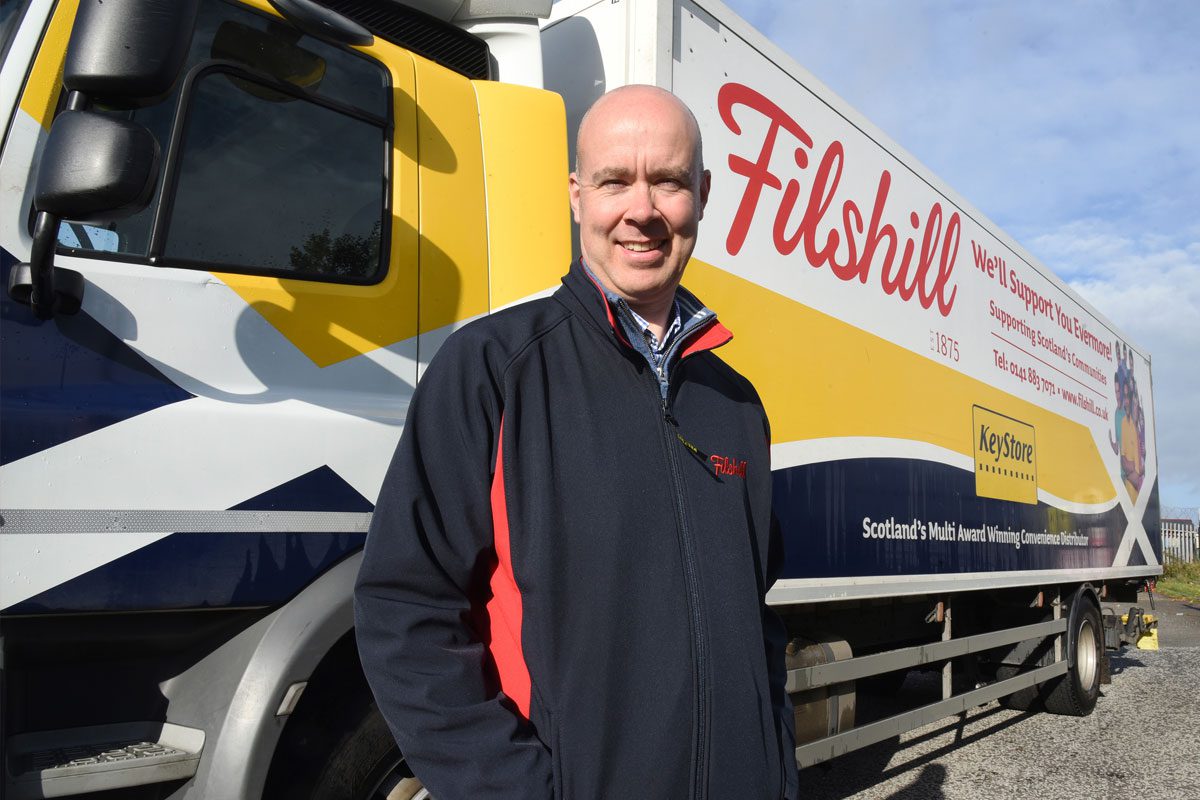 DOUBLE the size of the business by 2031. In a nutshell, that's the plan at JW Filshill and recent success for the wholesaler suggests its an ambition worth taking seriously.
Fresh from topping the wholesaler category in the Advantage Group Report for the ninth year in succession – with a third win on the bounce for its KeyStore symbol – Filshill secured a trio of gongs at the Glasgow Business Awards.
The firm was named Most Outstanding Business of the Year at the event, and also picked up the Family Business of the Year and Health and Wellbeing awards on the night.
Craig Brown, retail director at JW Filshill, is understandably bullish about the wholesaler's long-term prospects, but he also recognises there is a lot of work to be done.
"During the pandemic, the board went away and we wrote our 10-year strategy for the business," he said.
"The plan is to double the business, which obviously includes doubling the number of KeyStores as well.
"We know that our target retailer is entrepreneurial, tech-savvy and they've got community at the heart of what they do, so we need to build a format that fits with the persona of that target retailer," he said.
Brown, whose retail experience includes stints with Safeway, Tesco and Sainsburys, knows a thing or two about successful store formats.
However, when it comes to the store of the future, Filshill is relying on more than experience – the firm is taking a data-driven approach to development.
"With this wealth of data we have got – we have 120 till systems out there – it gives us a lot of insight.
"We recognise we need to get sharper with this massive amount of data," he said.
Part of Filshill's plan is to use artificial intelligence to create algorithms that will inform the wholesaler's ranging and merchandising advice for retailers – an approach that Brown reckons can drive margins for stores.
"Effectively, we're looking at, if you take a confectionery planogram, why is a Topic the same price as a Twirl?
Twirl is the biggest selling confectionery single, why is a Topic and a Twirl making the same margin? Why the same Price?
"The idea is, if you're going in to buy a Topic you're probably going to buy one.
"So if you can take community sentiment at the time as well as sales data then create an algorithm that allows us to maximise the margin the retailer can make, we think that's the future," he said.
Big data can do more than boost margins, Brown said, it can be used in a variety of ways, including to reduce waste in the chiller.
"The biggest thing with chilled is forecasting. The biggest effect on chilled is the weather, so the more you can link historic data with what's going to happen in terms of weather, community sentiment, events going on, you can link all that together and that allows you to forecast forward more accurately.
"That reduces waste, but also increases sales," he said.
Brown has high hopes for the data-driven path Filshill is plotting, but he said it will not be a short-term process. The wholesaler is looking to start trialling its algorithms in stores towards the end of next year.
Before then, there's plenty to keep Brown busy, not least of all a move to new premises.
Filshill has been at its current site in Hillington, for 25 years and Brown, but next year the firm will move to a new distribution centre near Glasgow airport.
The move will surely be welcomed by Filshill staff, who are set to benefit from modern bespoke facilities, but what does it do for retailers?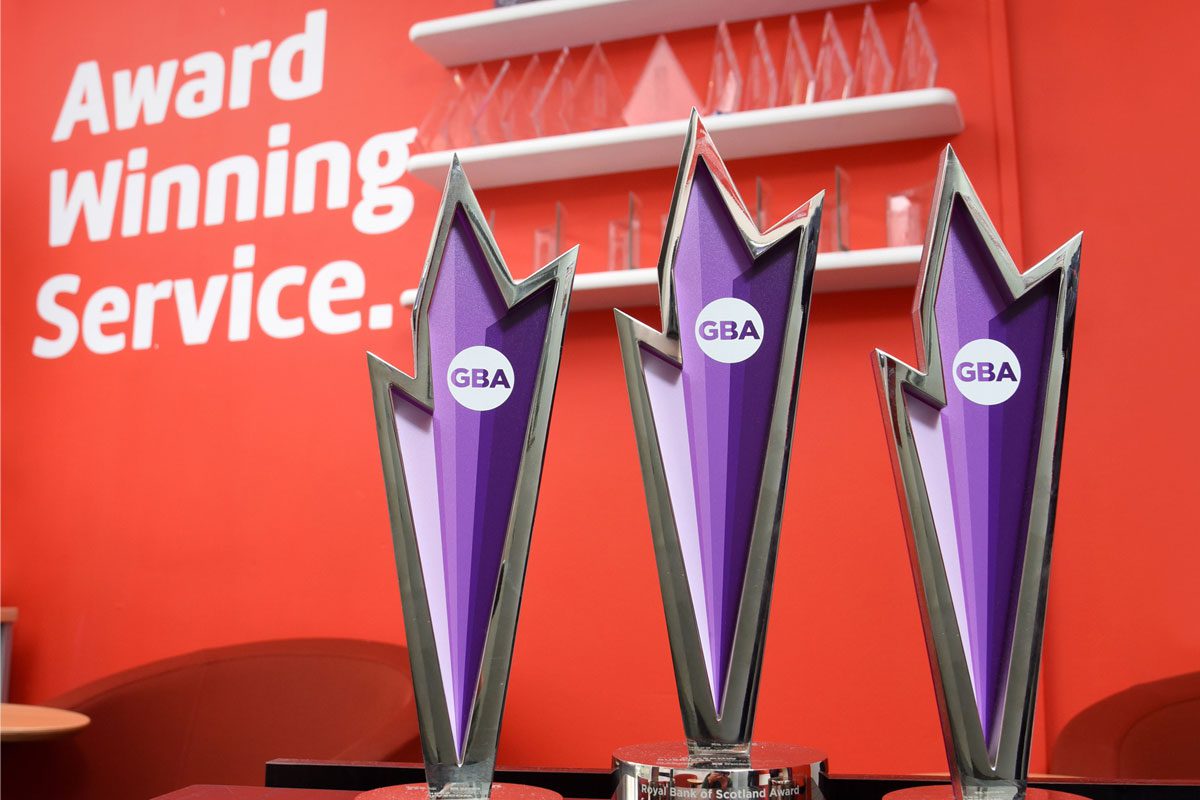 Efficiency, Brown said, meaning Filshill can be as competitive as possible for its convenience retailer customers.
"The more efficient we are, it allows us to keep costs down and remain competitive.
"We're here 25 years, it's not a purpose-built warehouse, we don't have any loading docks for example, so everything gets loaded and unloaded by forklift truck.
"We're going to have 12 loading docks in the new place, if you take that as an example straight away, you're halving the time and increasing the efficiency of unloading an articulated vehicle and loading a delivery truck to go out."
The new warehouse doesn't just promise more efficiency, it also represents a step change in capacity for Filshill.
After the move, Filshill's depot will have 35% more capacity in terms of stock holding. The new site has 120,000 sq ft of floor space, but that number rises to 200,000 in picking space terms thanks to a bit of ingenuity.
Filshill has opted to install a pick tower for slower-moving and smaller lines, like tobacco and medicines, increasing capacity by expanding upwards.
Further improvements can be found in a new automated cube system, which Brown reckons will increase speed and efficiency across fast-moving lines.
"Effectively, as we take fast-moving lines they go up into the cubed racking. So, if you had to say Irn-Bru or something similar, where it is very fast-moving, we can empty that container, put it into fast-moving racking and every time a palette depletes, robots pick the next palette up and move it to the front of the pick face," he said.
Automation has been high on the agenda when planning the warehouse move, and Brown said that while there will be some robotic support in the early years, there's headroom for introducing more as cost and benefits align.
"We've really looked at automation, we've future-proofed the building. We think we've put the right level of automation in. Speaking to the experts that have helped us develop what we're doing, we think we have the right level for the next two or three years, but which will allow us to revisit it and potentially put in more as we go forward.
"The warehouse is built with the capacity; if we do £200m at the moment, we know we can do £350m out of the new site.
"For retailers, we know we can cope with increased volume of trade going forward."
Increasing volume of trade is the goal for Filshill, which in addition to its wider retail customer base, services just over 200 KeyStore symbol stores from Wick to Doncaster.
Brown wants to see that number grow and he reckons there is still plenty of potentials to expand the symbol in Scotland.
"I think there is plenty of fish in the sea. I go back to that persona of retailer we target entrepreneurial, tech-savvy, community at the heart of what they do. There's plenty out there like that," he said.