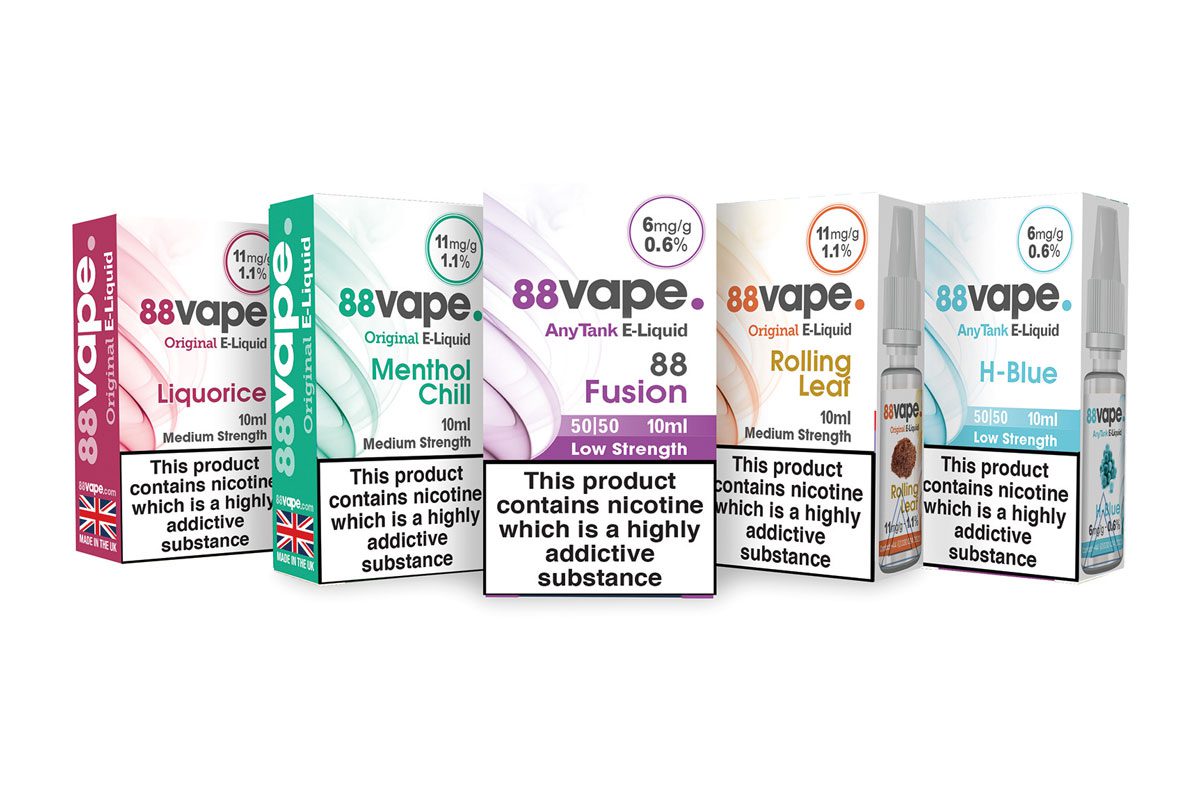 CORE Group, the new field sales and distribution partner for e-liquid brand 88vape, has unveiled new deals exclusive to independent convenience retailers and forecourts.
Under their distribution agreement with 88vape brand owner Supreme PLC, Core's new introductory offer focuses on 88vape's 11 top selling e-liquid flavours across 6mg and 11mg nicotine strengths.
As an introductory deal, Core Group is offering independent c-store retailers 120 bottles of 88vape e-liquid priced at £120 RRP for £30, excluding VAT.
Flavours covered by the offer include Menthol Chilli, Rolling Leaf, Sweet Strawberry, Liquorice, Raspberry Ripple, Fusion, Peach Dream, Lemon Sherbet, Rainbow Burst and Cola Ice.
Core Group is also offering retailers a deal on 88vape vaping hardware.
For £38, the field sales firm is offering the following 88vape devices: 6x88vape Advanced Classic Vapourizer Black; 10x 88vape Ce4 Clear, 2x 88vape Pro Pod Kits and 10x 88vape Pro Pod Replacement.
Core Group also has a bundle deal inviting retailers to buy both packages together for a total of £68, excluding VAT, but including an additional 30 e-liquids across three flavours.
The deals are available to retailers through Core's website.
Andrew Noble, Core Group marketing director, said: "We're delighted to welcome the 88vape brand into our family, alongside our SIM cards and mobile accessories.
"These eye-catching offers should not be missed as they enable independent convenience retailers, including forecourts, to profit from Britain's biggest selling vape liquids brand and take advantage of high-demand and excellent brand awareness."