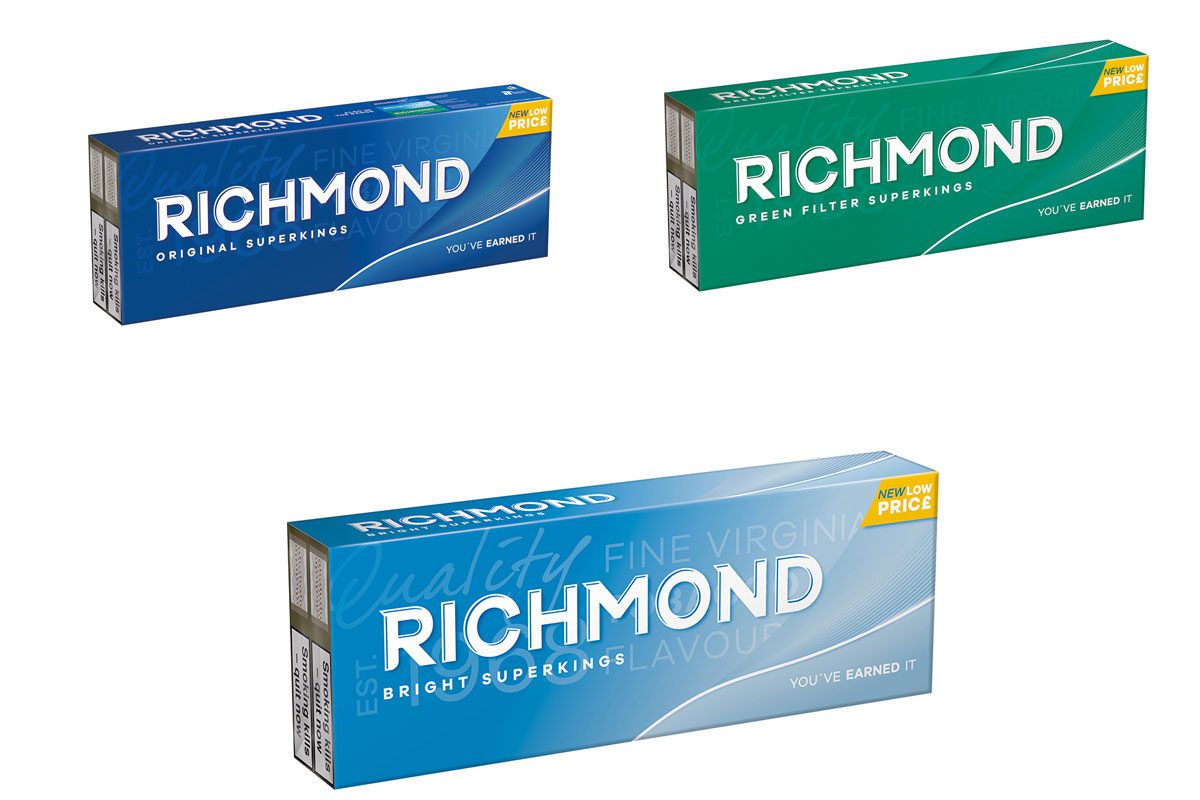 IMPERIAL Tobacco has slashed prices across a range of its tobacco brands, in a move that the firm reckons will help retailers cater for the growing number of "value focused tobacco shoppers."
Last month, Imperial reduced the RRP of Embassy Signature and Richmond, both now priced at £9.25. Riverstone roll-your-own tobacco has also reduced in price, to £11.95 and £19.60 for its 30g and 50g formats respectively – joining Imperial's recently launched JPS Players Easy Rolling Tobacco in this price tier. Retailers remain free to set their own selling price.
Tom Gully, trade marketing manager UK at Imperial Tobacco said: "Following a shift in the market with a rising number of smokers moving to more affordable price points, we have reduced the MRRP on several of our key brands to support retailers and their sales.
Demand for value tobacco continues to play a major role in shopper purchasing decisions. By adapting the pricing on these leading brands, we can help retailers ensure they continue to offer customers great quality brands at great value price points."
The new pricing coincides with a packaging refresh for Richmond outers.
New outers will roll out this month and with new names for some variants. The variants formerly known as Real Blue will now use the descriptors Richmond Original Superkings and Richmond Original Kingsize, as well as Richmond Bright Superkings and Richmond Green Filter Superkings.