Mondelez lays out a festive timetable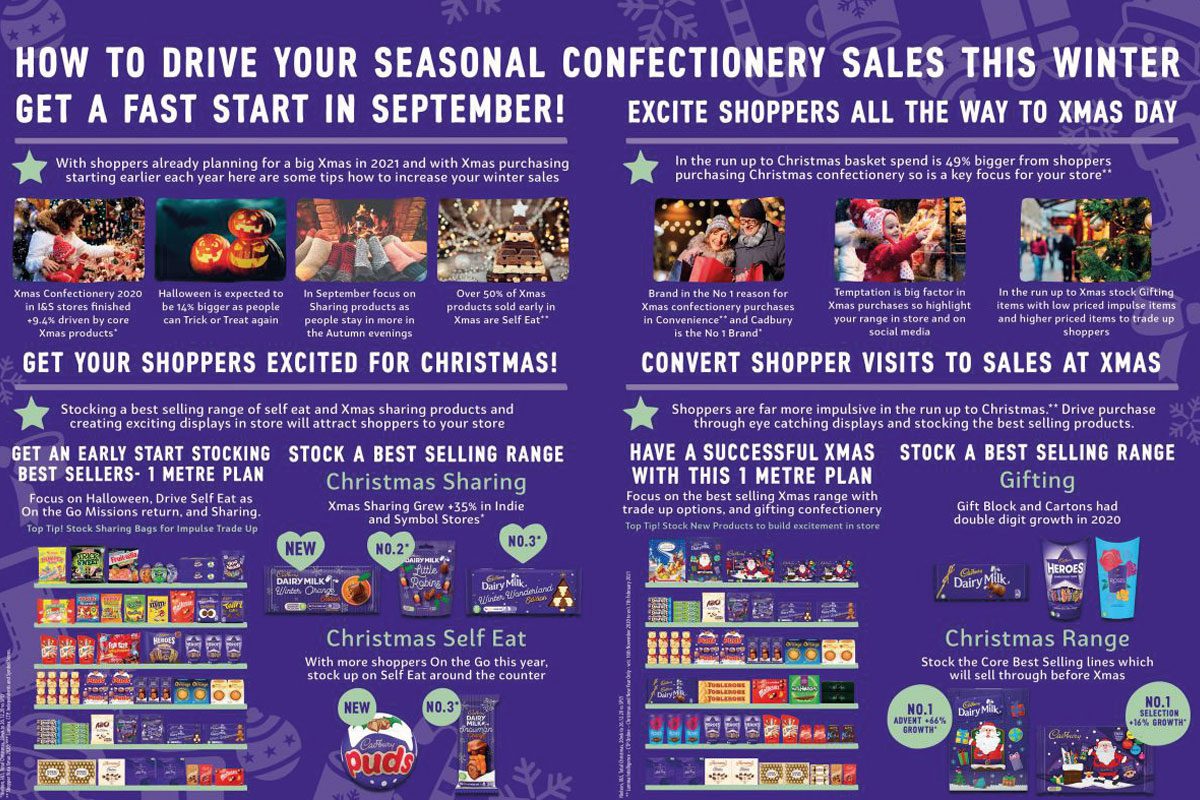 MONDELEZ has been encouraging retailers to get an early start on festive celebrations, to capitalise on every seasonal opportunity going.
Susan Nash, trade communications manager at Mondelez said that this month is when the core Christmas season "really begins"– and she suggested retailers stock their impulse shelves with seasonal 'self-treat' SKUs now, to take full advantage.
Looking to November, things should ramp up further according to Nash, with the introduction of advent calendars and tree decorations to c-store ranges.
When it comes to Christmas gifting, Nash recommended rolling out confectionery gifting and selection packs in December "to drive maximum sales from festive shoppers."
"Chocolate is a key category at Christmas, so it's essential that retailers prepare their range early to maximise their shoppers' seasonal spend.
"The opportunity for retailers begins in September and lasts until the end of December," she said.