Vapouriz on making the most of vaping.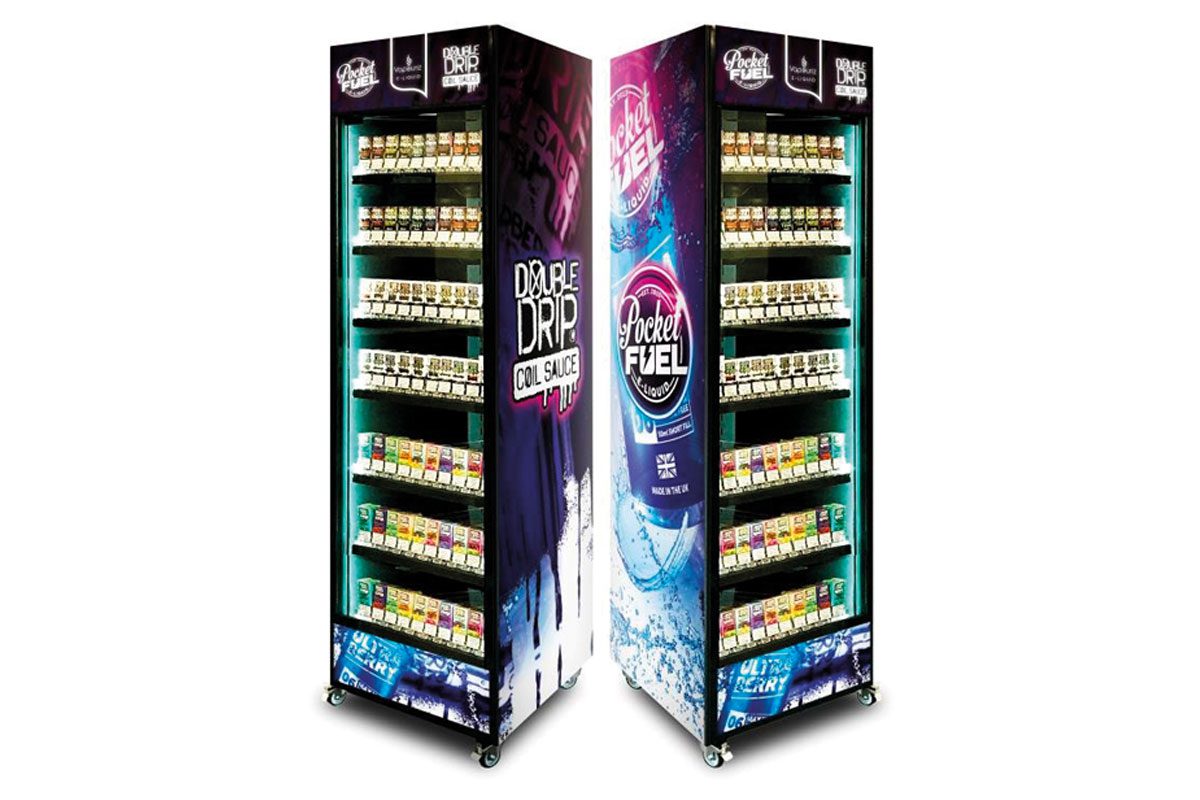 PANDEMIC trends touched on just about every category in the convenience channel, and vaping was no exception.
As consumers were encouraged to limit their trips outside under lockdown and many shoppers became more comfortable with online shopping, digital retailers did scoop up some category sales.
Mike Godwin, head of B2B at Vapouriz, suggested that while online retailers may have won over some customers during the pandemic, the convenience channel remains critical to the category's success.
"We've certainly seen a growth in vaping since 2020, propelled in part by the pandemic.
"The significant shift to online retail that arose during lockdowns has seen an unfortunate trend of some independent vape shops closing, yet I've seen that convenience is becoming a far more important channel in the vape category," he said.
If retailers are to win customers back from digital retailers, they're going to need to make sure they've got a range that ticks the boxes for vaping consumers.
To this end, Godwin suggested retailers ensure they're well stocked with so-called 'closed pod' products.
"Above all, we've seen that pre-filled 'closed pod' devices and disposable 'puff bars' have gained immense popularity among all types of vapers – certainly within the last year.
"It's not something I find all that surprising as we've long expected vapers to shift towards simpler, more convenient kits, and away from more advanced vape devices with lots of settings and a higher degree of manual operation," he said.
For its part, Vapouriz has expanded its closed pod offer with the launch of its own Vpod Pro device, which Godwin said: "perfectly meets the needs" of vapers seeking a simple kit that lets them experiment with flavours.
Vapouriz has also launched a new Dot Pro closed-pod system, offering pods pre-filled with flavours from the firm's Double Drip e-liquid brand.
Godwin said Dot Pro is the perfect fit, "for vapers who prize convenience above all else, yet still desire premium e-liquid flavours."
There's no doubt that with so much NPD on the market, retailers are faced with a dizzying selection of brands and formats in the vaping category.
Godwin's advice for retailers was to "listen to their customers' needs," and offer a range of products with strong brand recognition, "at a price point that best suits them."
"At Vapouriz, we offer a premium range of e-liquids in Double Drip at £3.99 (10ml) and Vapouriz Premium at £3.99 (10ml).
"At the mid-price point we offer Pocket Fuel at £2.99 (10ml).
"For areas that might see a lot of price competition, I recommend our Vape Spot line at £1.49 (10ml)," he said.