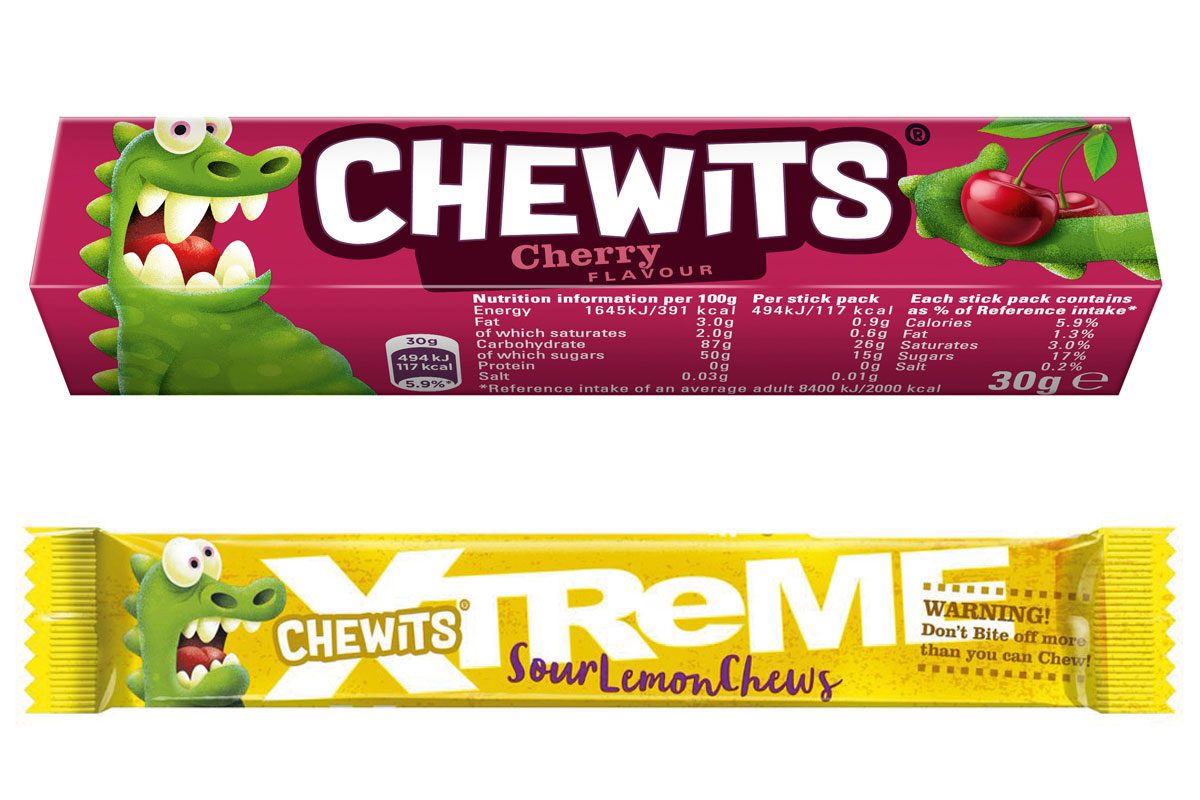 FOUR new Chewits packs have hit the shelves, offering consumers more berry and sour flavours to choose from.
Available to the convenience channel, the new flavours are: Blue Raspberry Chewits; Cherry Chewits; Sour Lemon Xtreme Chewits; and Sour Cherry Xtreme Chewits.
The two new berry flavours are available in a 30g stick pack, priced at 49p RRP, while the Sour additions are available in 34g stick packs, also priced at 49p RRP. All of the new Chewits flavours are suitable for vegetarians.
Sarah McDermott, senior brand manager at Cloetta UK, said: "As Chewit stick packs have been around for almost 60 years, we know it's important to renew and refresh the range with mouth-watering new flavours to attract new interest in these much-loved chews.