Rules suspended amid panic buying crisis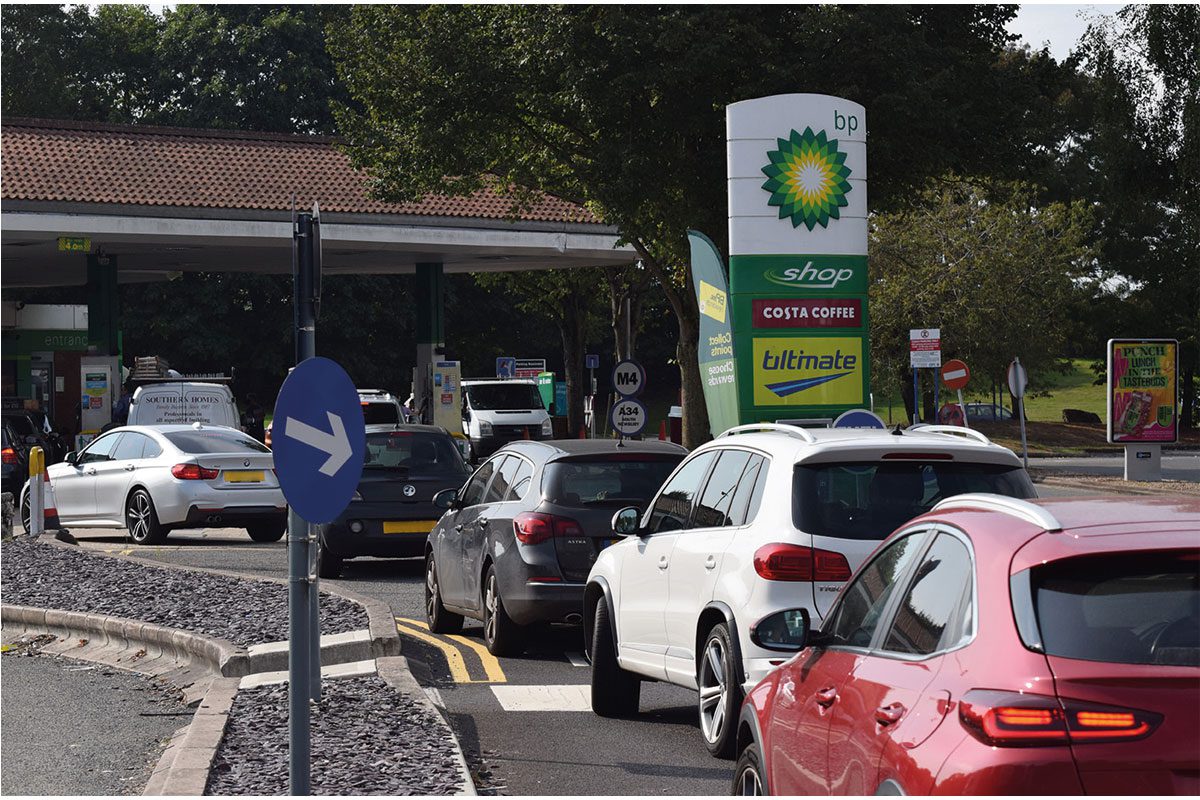 THE UK Government has suspended competition law for filling stations while offering 5,000 temporary visas for HGV drivers – as British consumers continue to panic buy fuel.
Under the temporary suspension of competition law, fuel suppliers across the country are now able to stay in contact with each other and share information.
The change also allows for fuel brands to supply competitor sites.
After agreeing to exempt the industry from the Competition Act 1998, Kwasi Kwarteng, business secretary, said: "We have long-standing contingency plans in place to work with the industry so that fuel supplies can be maintained and deliveries can still be made in the event of a serious disruption.
"While there has always been and continues to be plenty of fuel at refineries and terminals, we are aware that there have been some issues with supply chains.
"This is why we will enact the Downstream Oil Protocol to ensure industry can share vital information and work together more effectively to ensure disruption is minimised."
This marks the second time that the government has had to relax competition law during the pandemic having previously done so during March 2020 for the retail sector to support stores during panic buying.
The government also announced that it will not be giving priority to key workers at forecourts which has seen them come under fire from unions.
Mick Rix, GMB Union national officer, said: "The country is grinding to a halt; millions of people can't get petrol, nurses and emergency service workers can't get to patients and Christmas is halfway to being cancelled. If this isn't a national emergency what is?
"The Conservatives have been in power for 11 years and done nothing to prevent this crisis. They've been asleep at the wheel."
Forecourts across the countryhave reported difficulty in getting supplies out to their potential customers due to the surge in panic buying leaving extra work on the table for employees to deal with.
A spokesperson for Gulf Retail said: "Gulf Retail UK supplies around 120 forecourts in Scotland and a surge in demand resulting from panic buying has seen some product availability issues at some of our sites.
"Everyone within Gulf Retail is working around the clock to alleviate the situation and ensure that fuel supplies at Guld forecourts are replenished as quickly as possible."
However, the Petrol Retailers Association said there are signs the worst of the crisis may over.
Gordon Balmer, executive director of the PRA, said: "There are early signs that the crisis at pumps is ending, with more of our members reporting that they are now taking further deliveries of fuel.
"Fuel stocks remain normal at refineries and terminals, although deliveries have been reduced due to the shortage of HGV drivers.