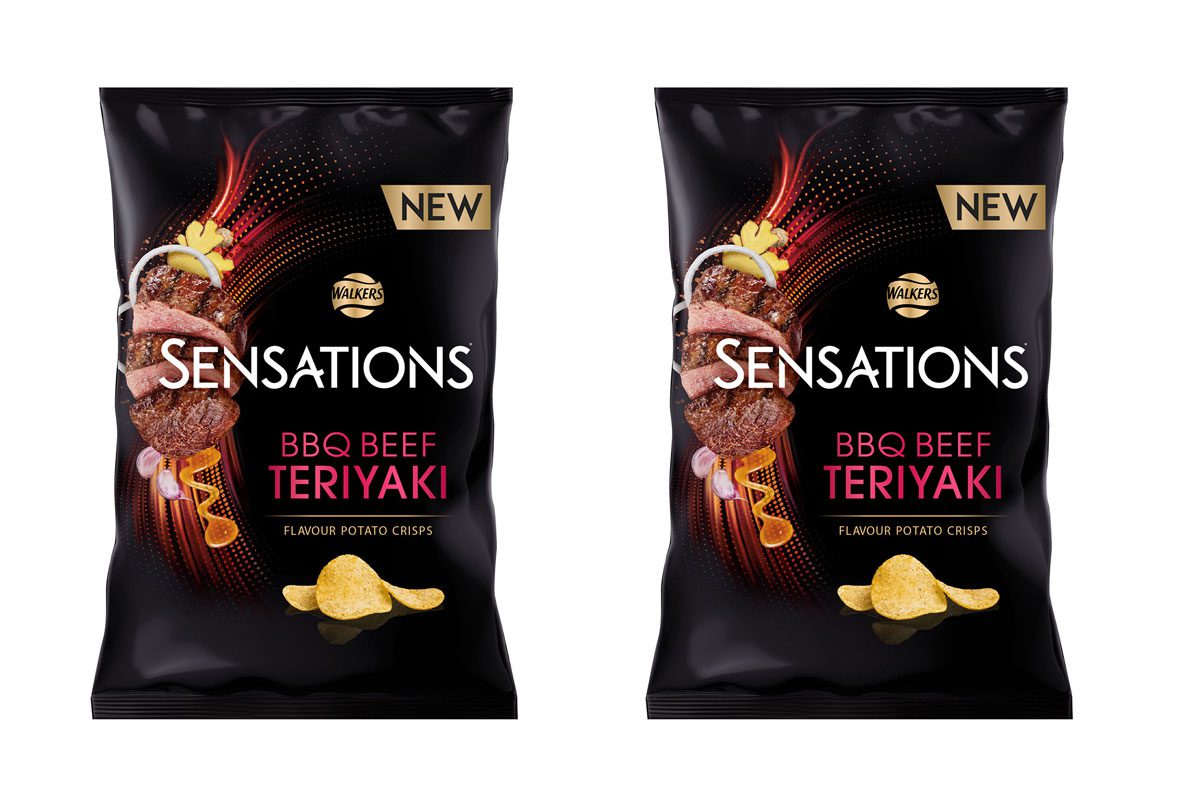 PEPSICO has added an Asian twist to its Walkers Sensations range with the launch of a new
BBQ Beef Teriyaki variant.
Available to grocery, symbols and independents, the new flavour retails at £1.99 RRP for a 150g sharing bag.
Tasting notes from PepsiCo describe BBQ Beef Teriyaki as a blend of barbecued beef, sweet soy sauce, garlic, and ginger.
Kate Prescott, marketing manager for Sensations in the UK, said: "Japanese cuisine is a popular consumer trend in the UK, as it scores impressively amongst food fans for its complex flavours and broad appeal.
"Over half of Brits (54%) say that they like to experiment with new food, and the new addition to the Walkers Sensations range will support the savoury snacks category.
"As consumers continue to demand distinctive flavours, reminding them of authentic tastes and cultures from abroad, the new flavour provides the perfect snack to make big nights in and sharing occasions with friends even more special."